2021-01-20 01:25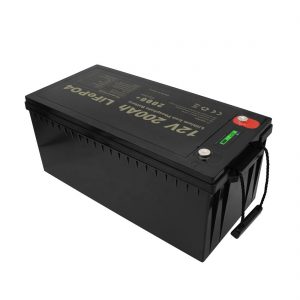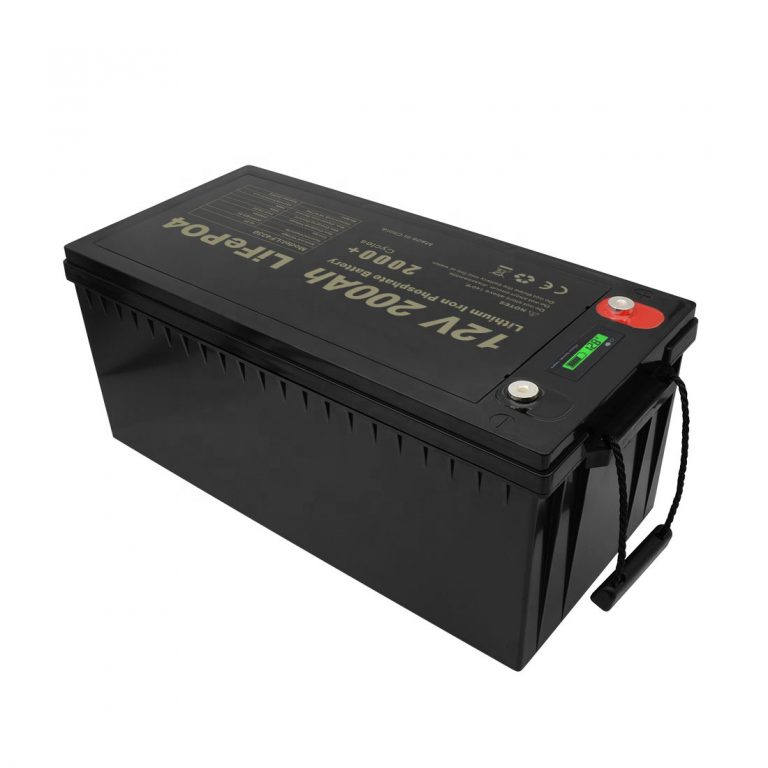 Electrical
Characteristics

Nominal Voltage

12.8V

Nominal Capacity

Energy

2560Wh

Internal Resistance

≤35mΩ

Cycle Life

2000 Cycles @ 0.2C Charging/Discharging ,Until 70% Capacity

Self Discharge

≤3.5% per month at 25℃

Standard Charging

Max.Charging Voltage

14.0~14.6V

Charging Mode

At 0℃~45℃ temperature, charged to 14.6V at a constant current of 0.2C, and
then,changed continuously with constant voltage of 14.6V until the current was not
more than 0.02C

Charging Current

100A

Max.Charging Current

100A

Standard Discharging

Discharging Current

100A

Max. Continuous Current

100A

Max.Pulse Current

200A(<3S)

Discharging Cut-off Voltage

10.0

Operating Condition

Charge Temperature

0℃ to 45℃(32℉ to 113℉) @60±25% Relative Humidity

Discharge Temperature

-20℃ to 60℃(-4℉ to 140℉) @60±25% Relative Humidity

Storage Temperature

0℃ to 45℃(32℉ to 113℉) @60±25% Relative Humidity

Water Dust Resistance

IP55

Structure

Cell & Format

IFR32700 N60,4S33P

Casing

Plastic

Dimension(L*W*H*TH)

522*238*217*217

Weight

Approx. 23.5Kg

Terminal

M8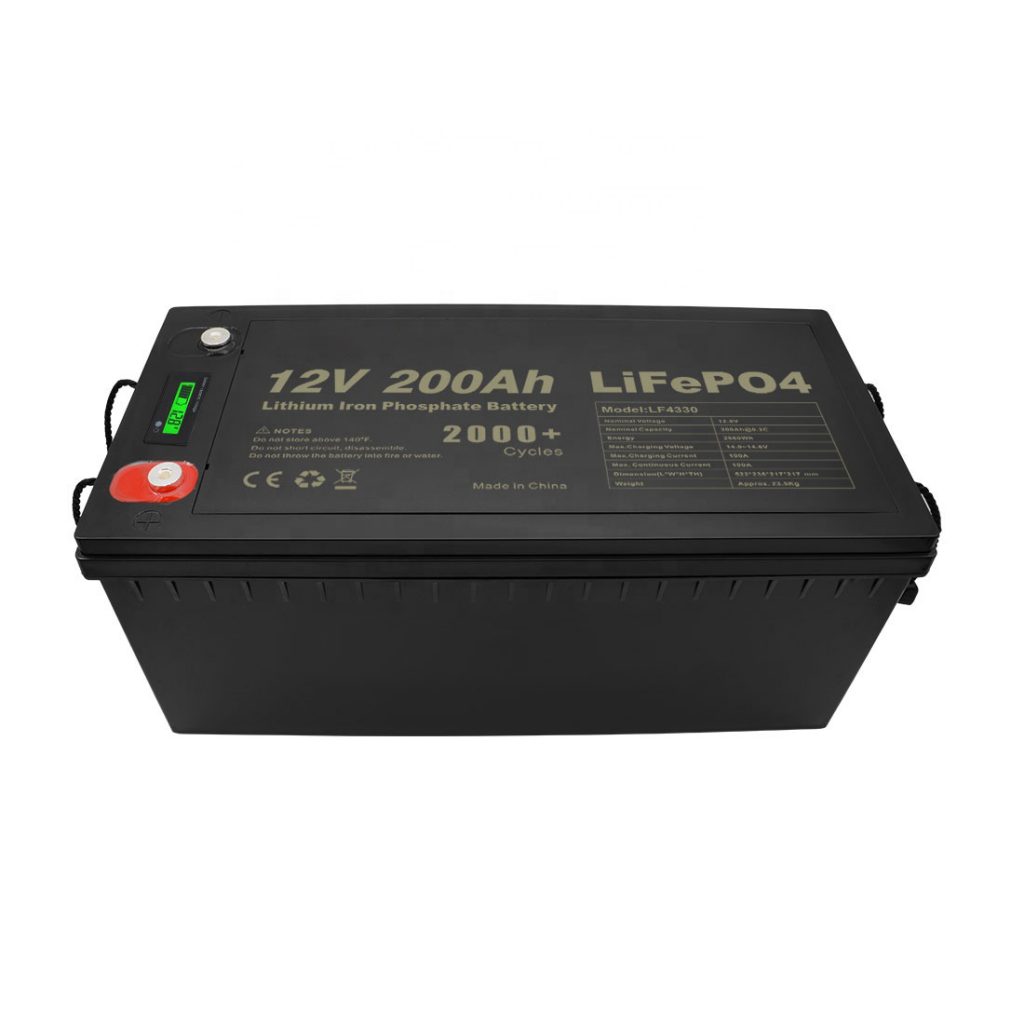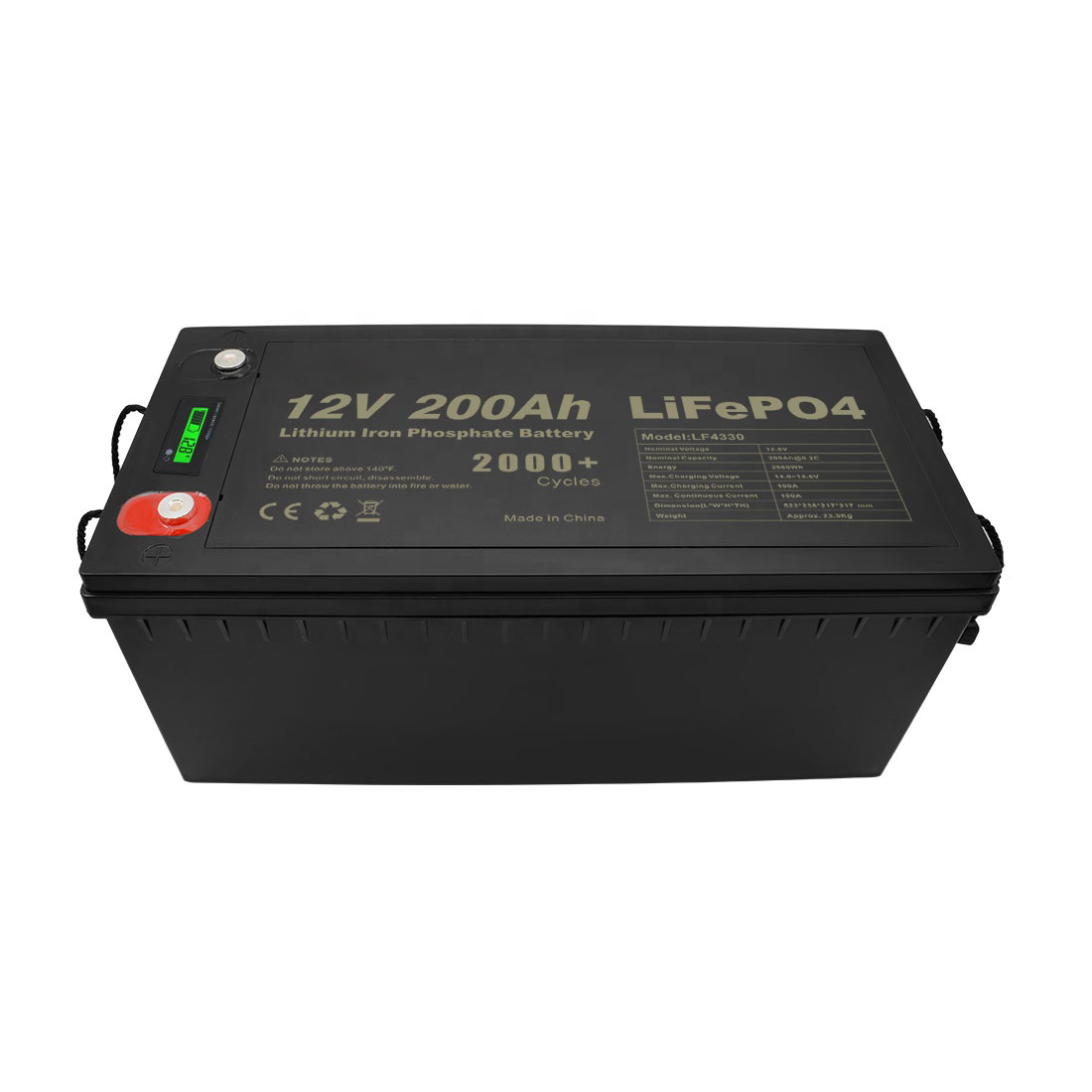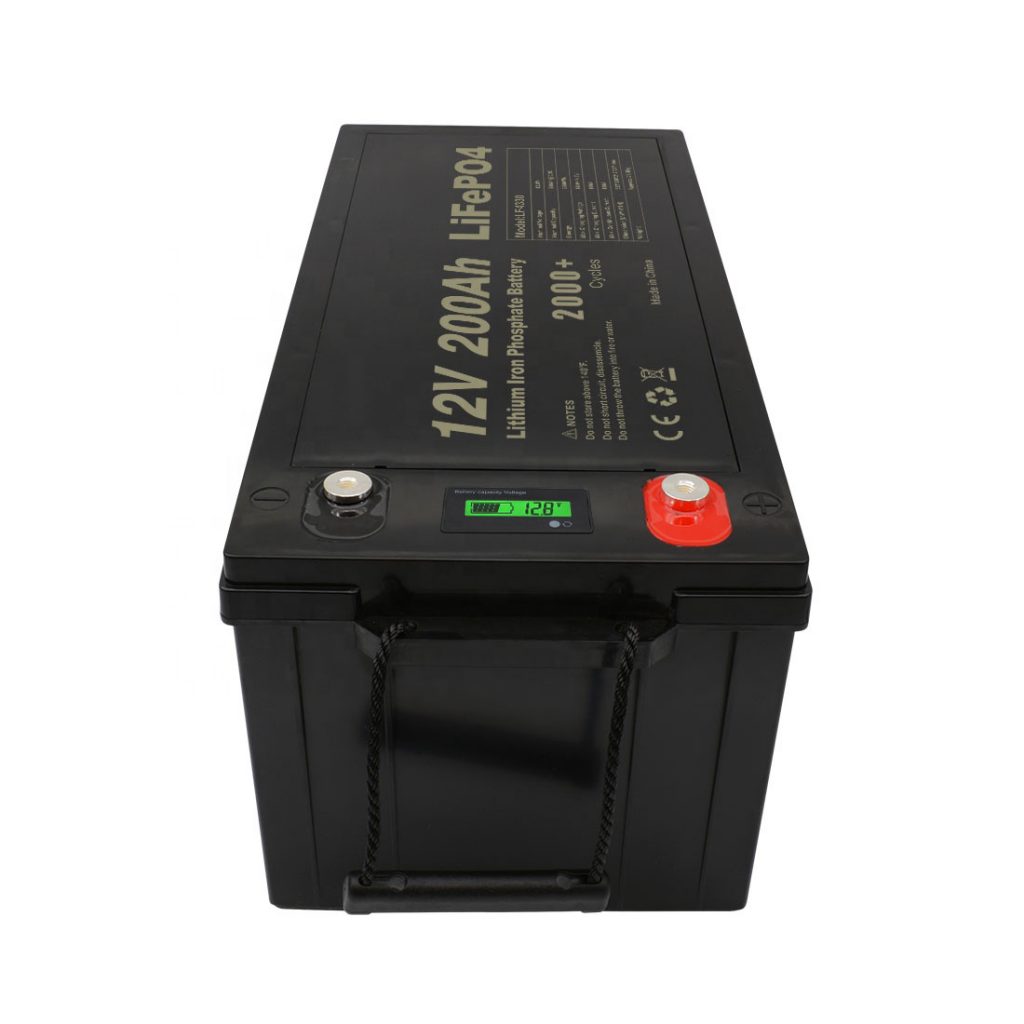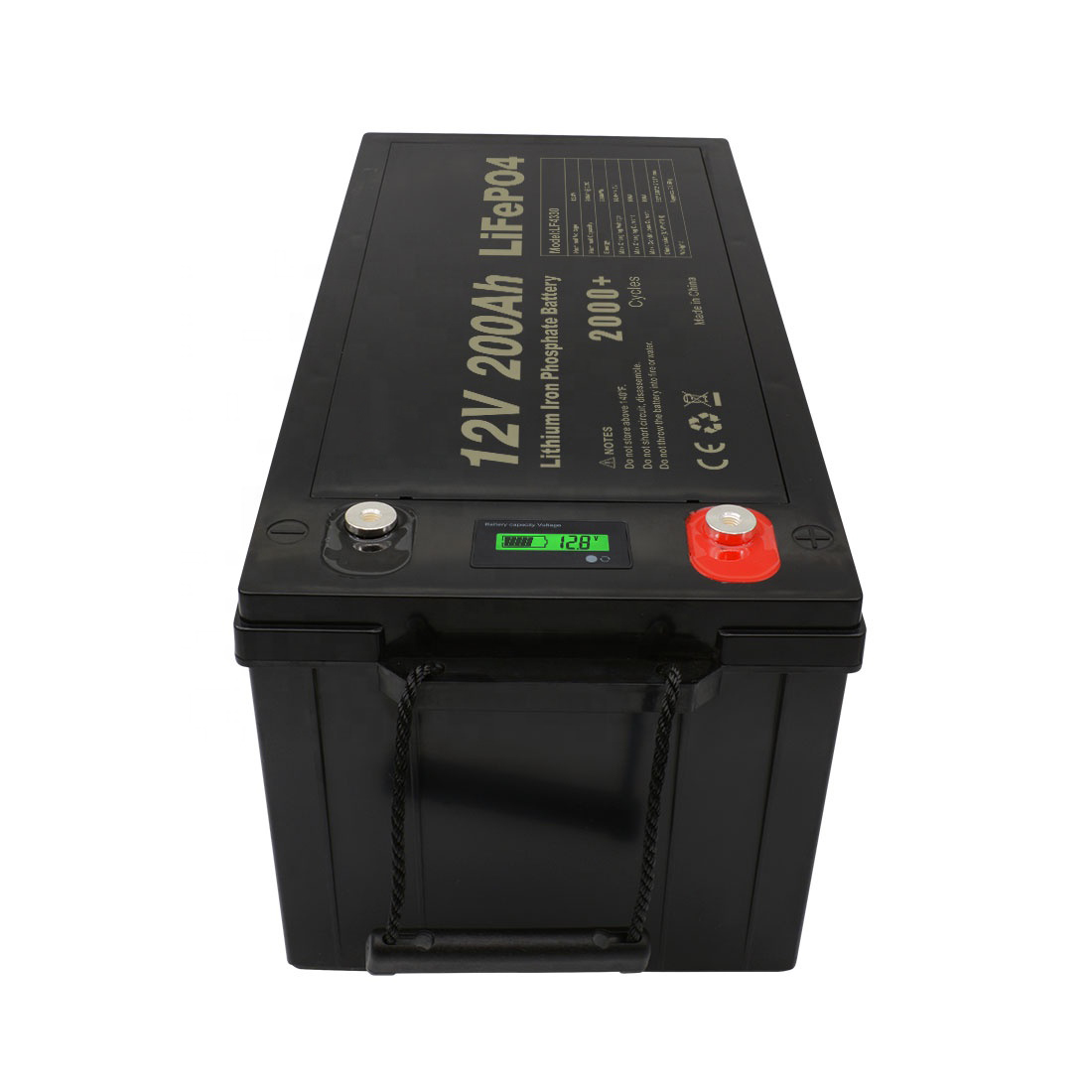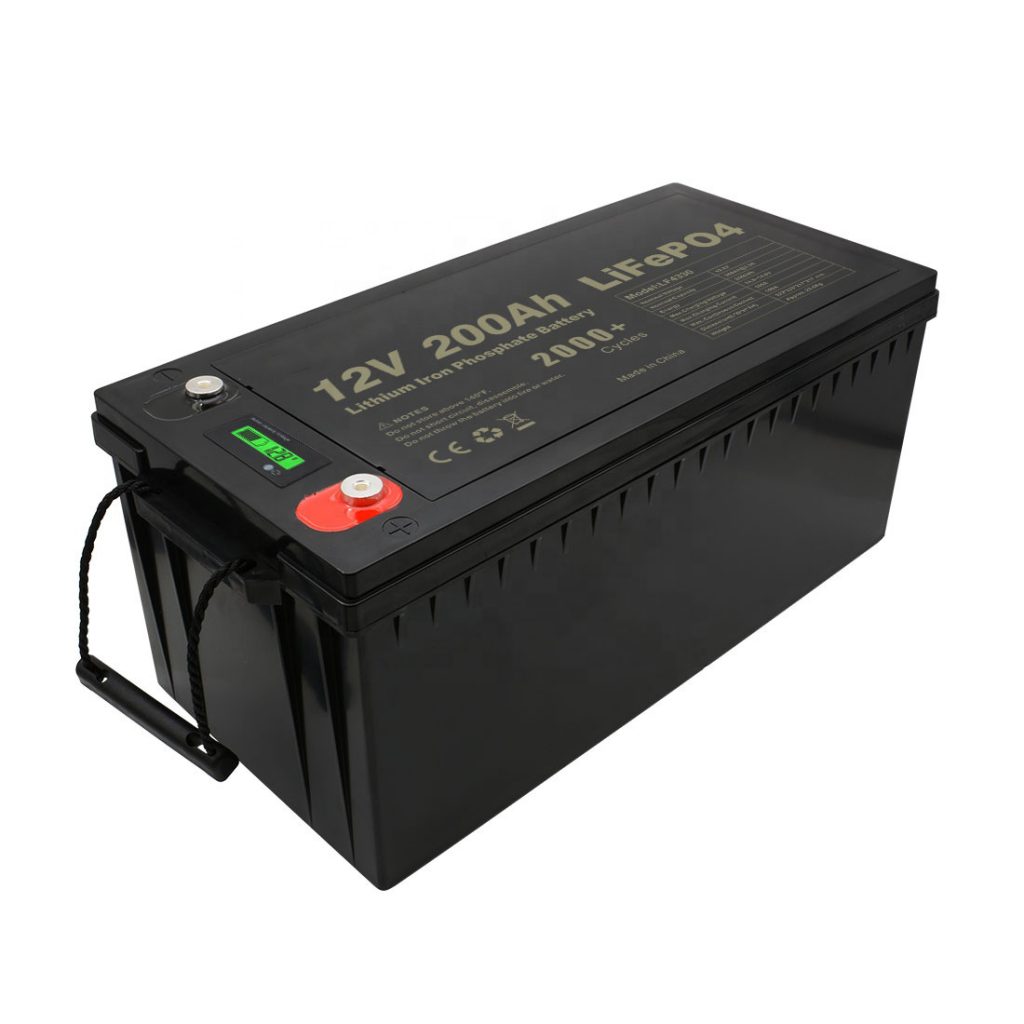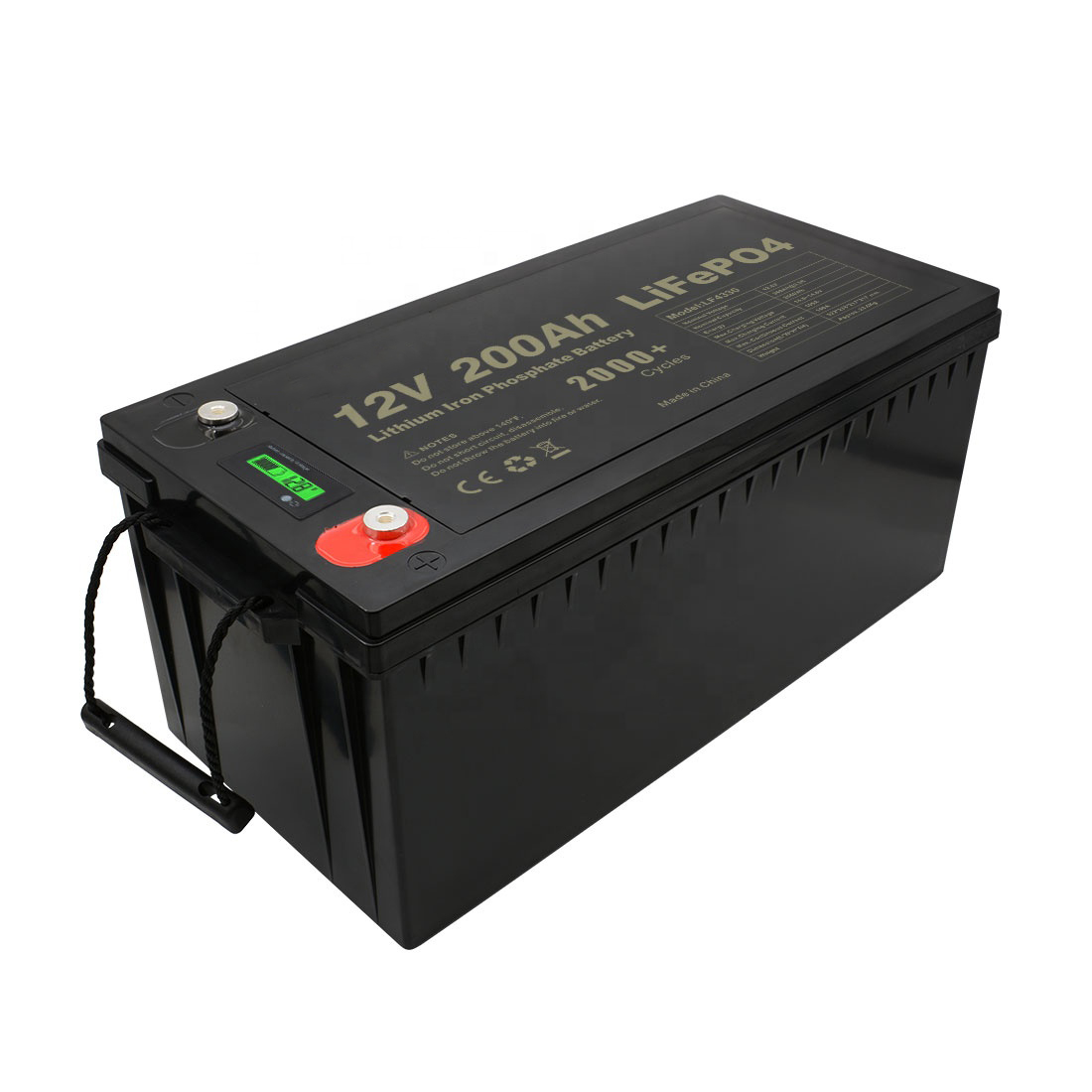 ◆ Using the technology of lithium iron phosphate cell, superior safety,thousands of cycles, 100%DOD, under normal conditions.
◆ Built-in automatic protection for over-charge, over discharge, over current and over temperature.
◆ Free of maintenance .
◆ Internal cell balancing.
◆ Lighter weight: About 40% ~50% of the weight of a comparable lead acid battery. ◆ Can be charged using most standard lead-acid charges (set).
◆ Wider temperature range:-20℃~60℃.
◆ Support for Series application expansion (up to 51.2V) and two in parallel.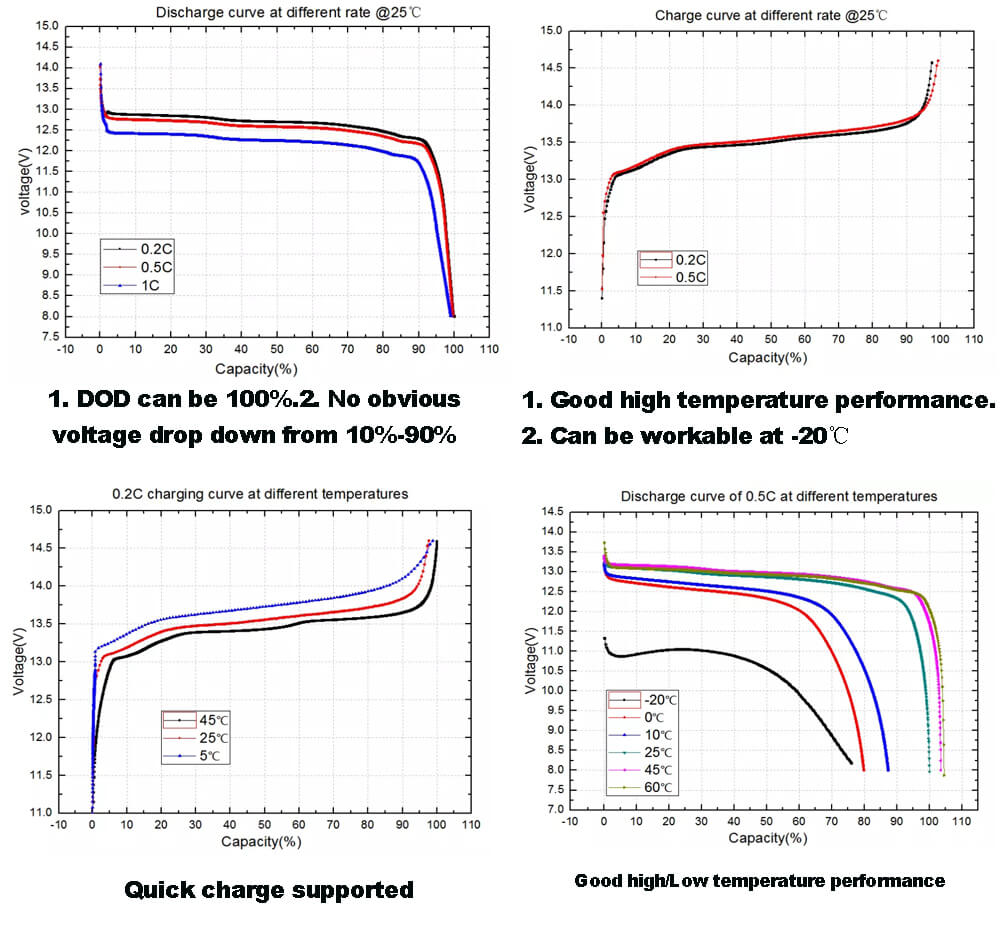 ◆ UPS ◆ Solar &Wind Power System ◆ Golf Cart ◆ Electric Vehicle , E-bike, E-rickshaw etc. ◆ Lighting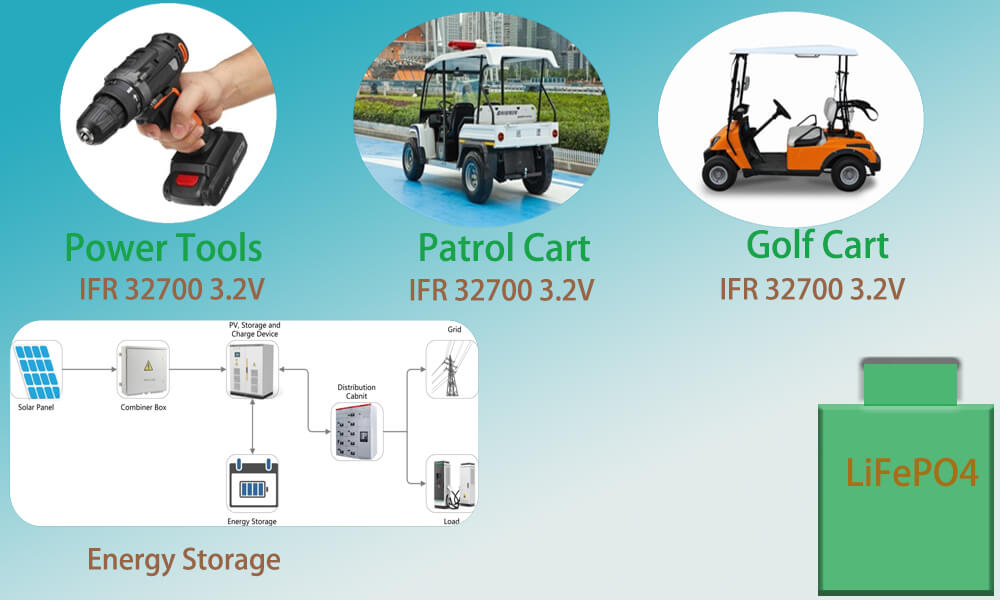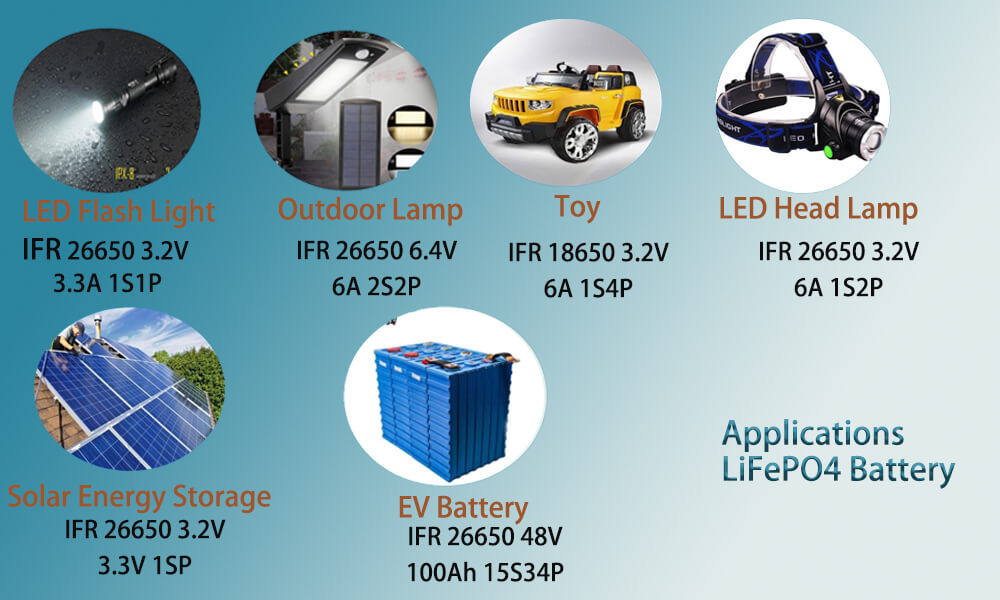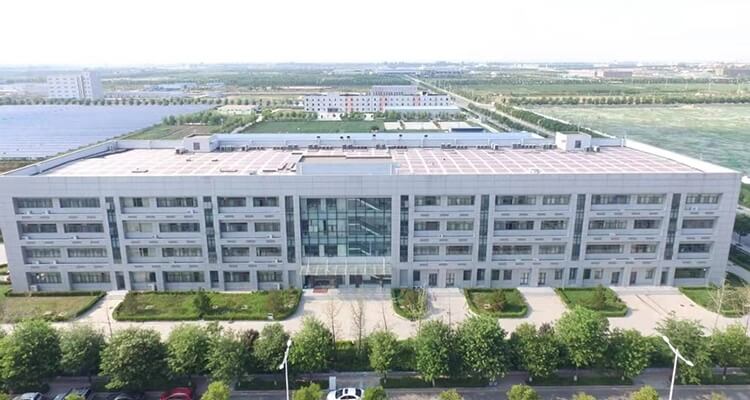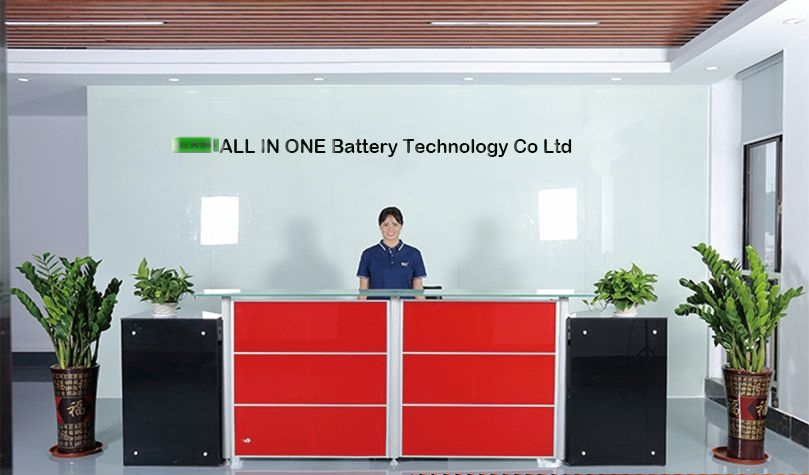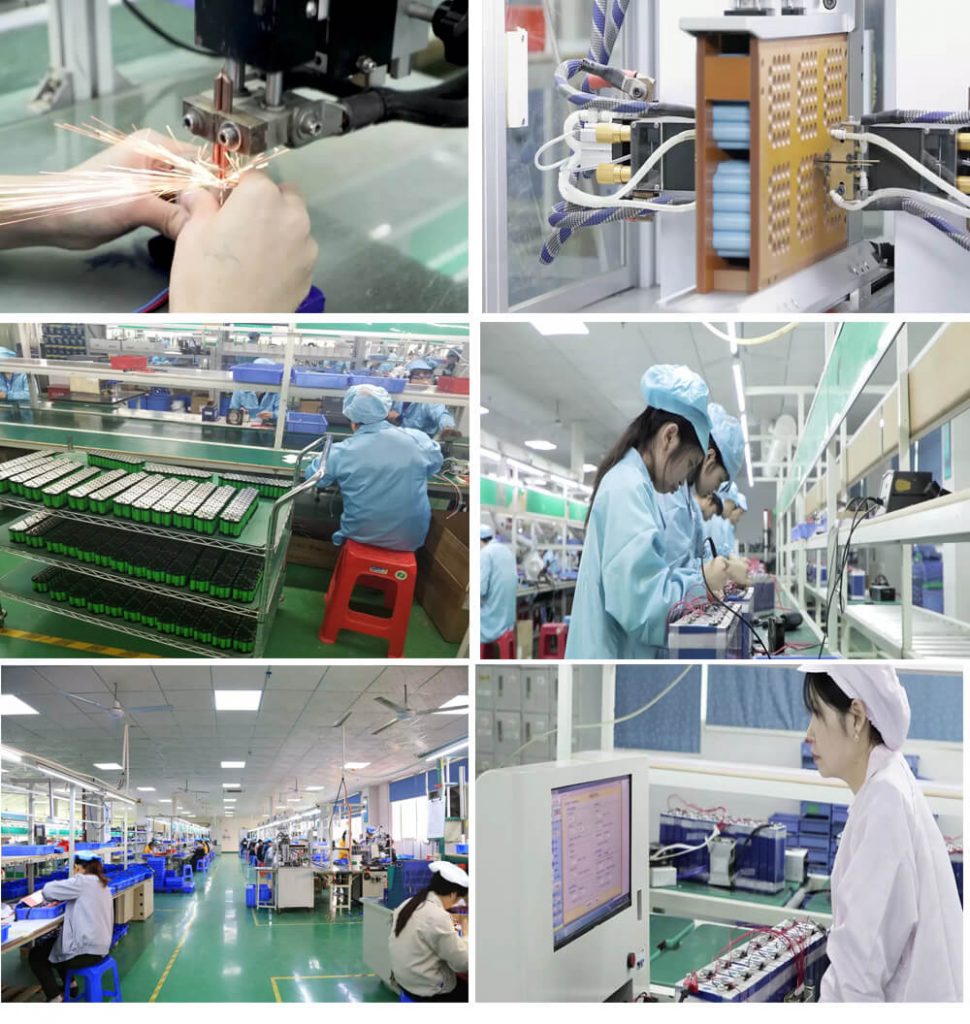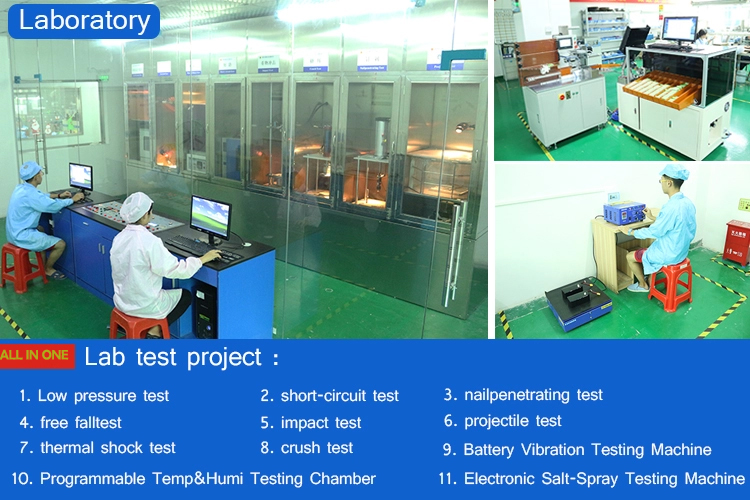 1>9 years battery production experience; committed to research and development, design, production, sales in one.
2>Customized battery voltage and capacity,3.2V-72V,3AH-1000AH.
3>Customized battery case, plastic case, PVC, metal case.
4>We offer OEM/ODM service, which to meet the needs of each customer.
5>Any battery product has a two-year quality guarantee with over 2000 cycles.
6>Fast Delivery service. Shipment by Air Express (door to door service), by Air Flight and by Vessel, all Available.
7>Professional Pre-sales service with Whole-hearted After-sales service.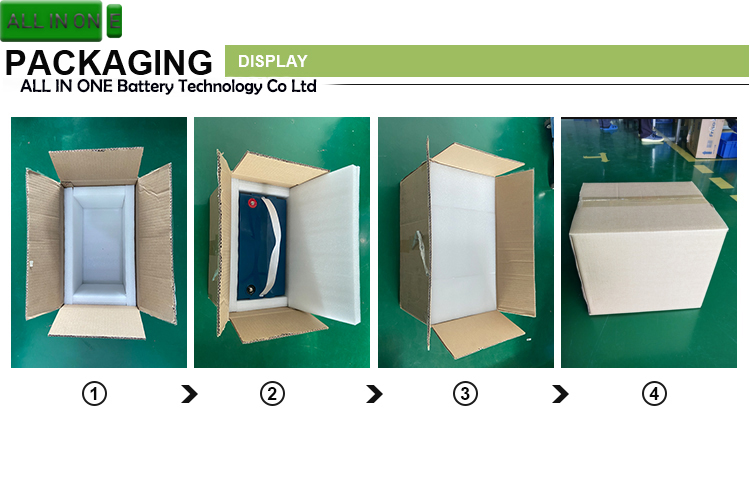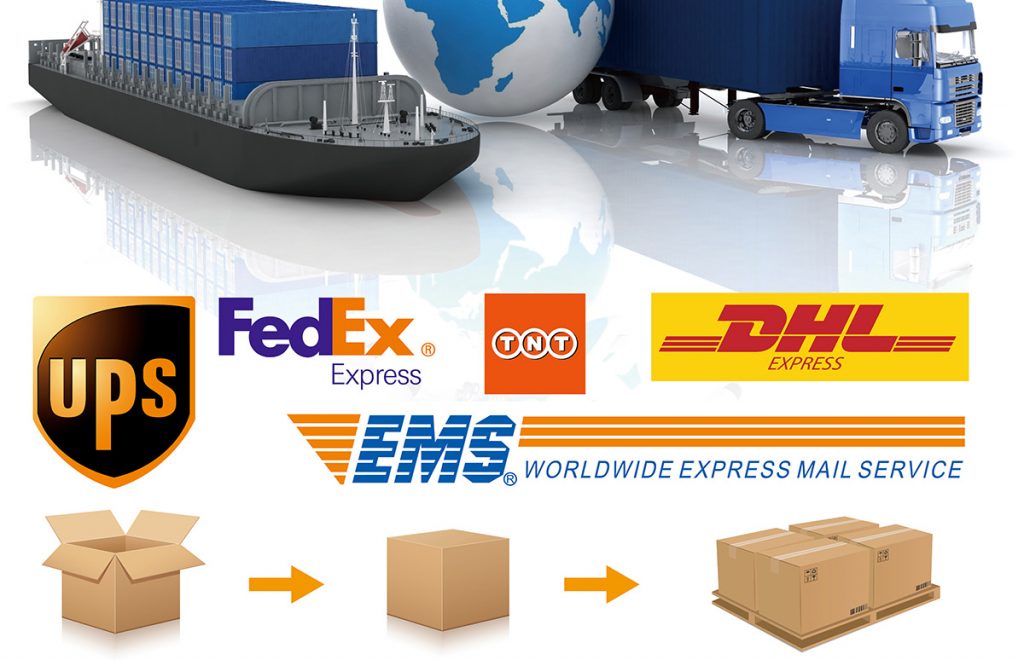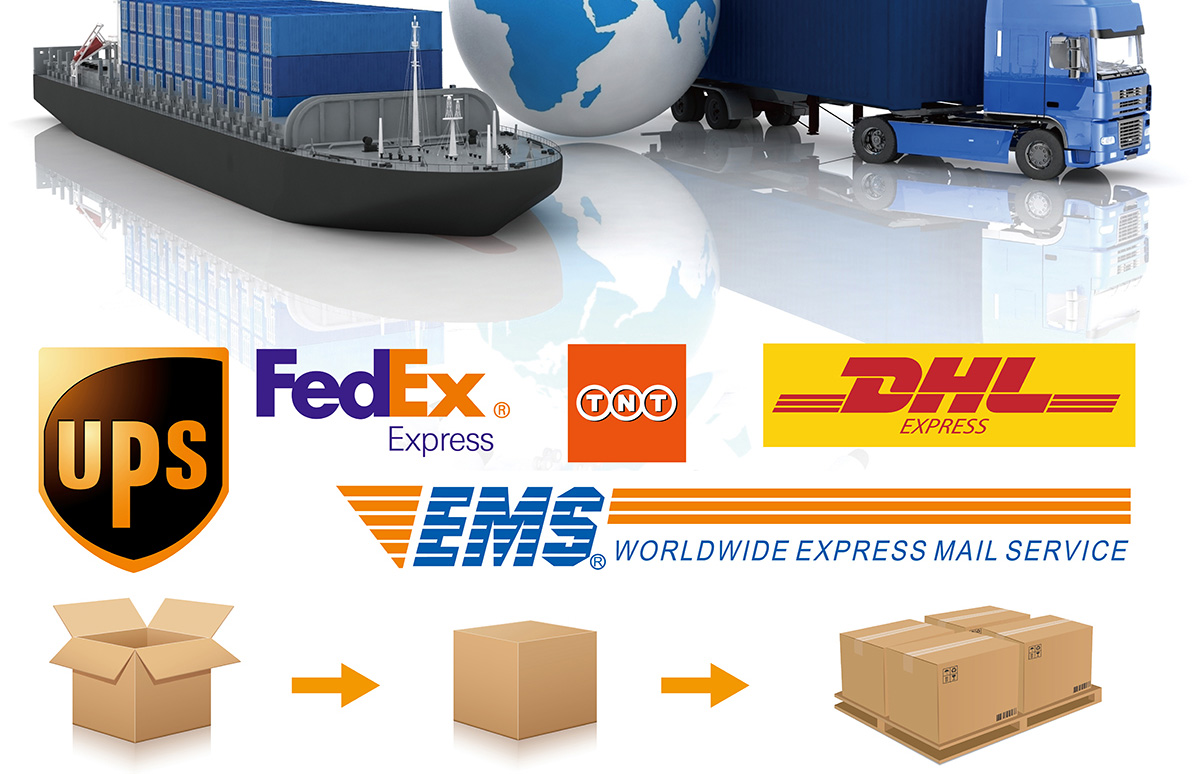 Q1: Provide ODM/OEM services?
R1: Yes, We have our own factory, large and small batches of products can be customized. Even we can produce by your sample or technical drawings
Q2: Do you test all your goods before delivery and how to transport Lithium batteries?
R2: First of all,we have 100% test before delivery. Then For sample order or small battery packs,we can ship by express through Fedex,UPS,TNT etc. If whole parrcel over 100KG,can ship by air or by sea,sea shipping is more cheaper.
Q3:Can we put different lithium iron phosphate battery pack in parallel or series by ourself?
R3:Yes.The battery can be put in parallel or series by customers.But there are few tips we need to pay attention:
1)Make sure the voltage of each battery are same before put in parallel.If they are not same,charge them to the same raet.
2)Don`t pull discharge battery and undischarged battery in parallel.This may reduce the capacity of the whole
battery pack.
3)Advise us the large capacity of the whole pack if you would like to put them in series. We will choose the suitable BMS for each battery.
4)If you are not professional in parallel and batteries,please don`t handle the battery by yourself. It may cause danger and hurt the cycle life of battery.
Q4:Does your battery pack includes BMS?
R4:Yes.Our battery pack include BMS.
Q5:What is your warranty?
R5:We offer 2 years warranty for our battery pack.We ensure at least 2000 cycle life for the litium iron phosphate battery pack.
Note:

We are a battery manufacturer. All products do not support retail, we only do B2B business.please contact us for product prices!