2020-10-13 06:38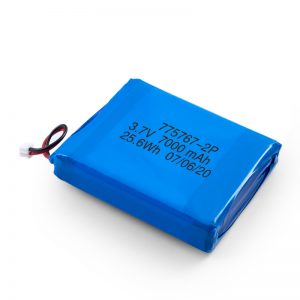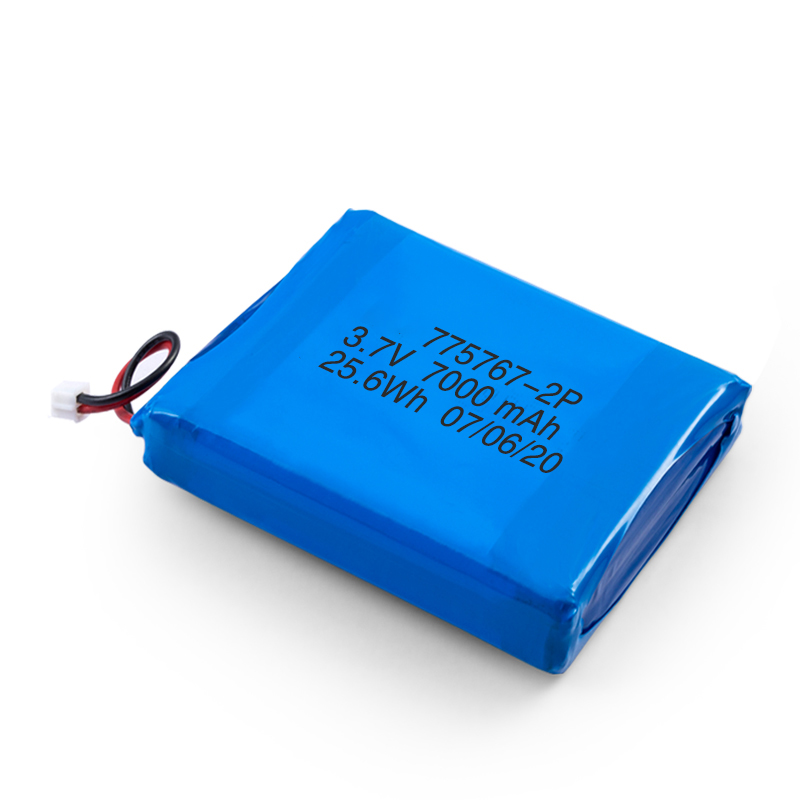 Specification
775767 Basic Information
Dimension( thickness*width*length)
7.7*57*67(mm)
Charge voltage
4.2V
Nominal voltage
3.7V
Nominal capacity
3500mAh
Fully charge voltage
4.2v
Ship out volatge
3.85-4.1v
Product Details
Battery specification
Charge current
Standard Charging:0.5C (1225mA)
Rapid charge:1.0C(2450mA)
Charging method
Charge with constant current 0.5c to 4.2V, then chagre with constant voltage 4.2v till until charge current is less than 0.01C
Standard discharge current
0.2C(490mAh)
Max.discharge current
1C(2450mA)
Discharge cut-off voltage
3.0v
Operating enviroment
Charging:10℃~45℃
Discharging:-10℃~60℃
Storage temperature
-10℃~45℃
Cell Weight
Approx: 49g
Battery recyle time
500 times
Warranty
12 months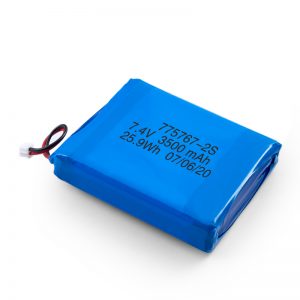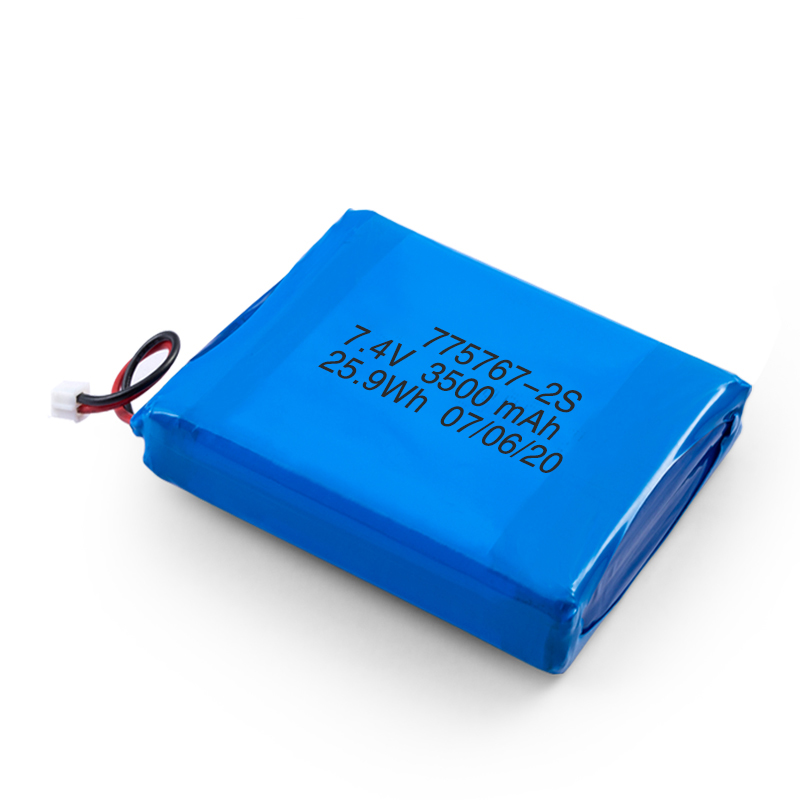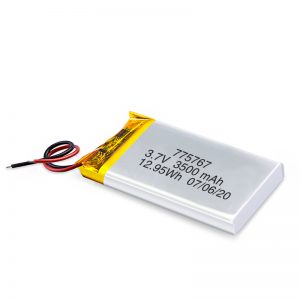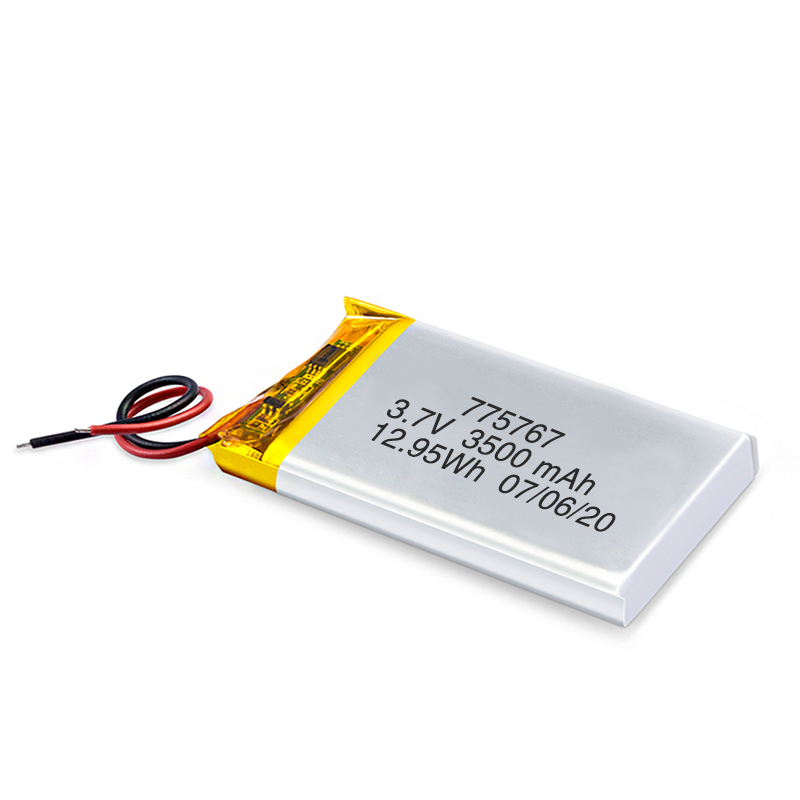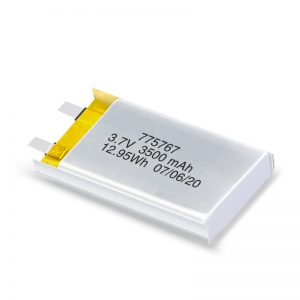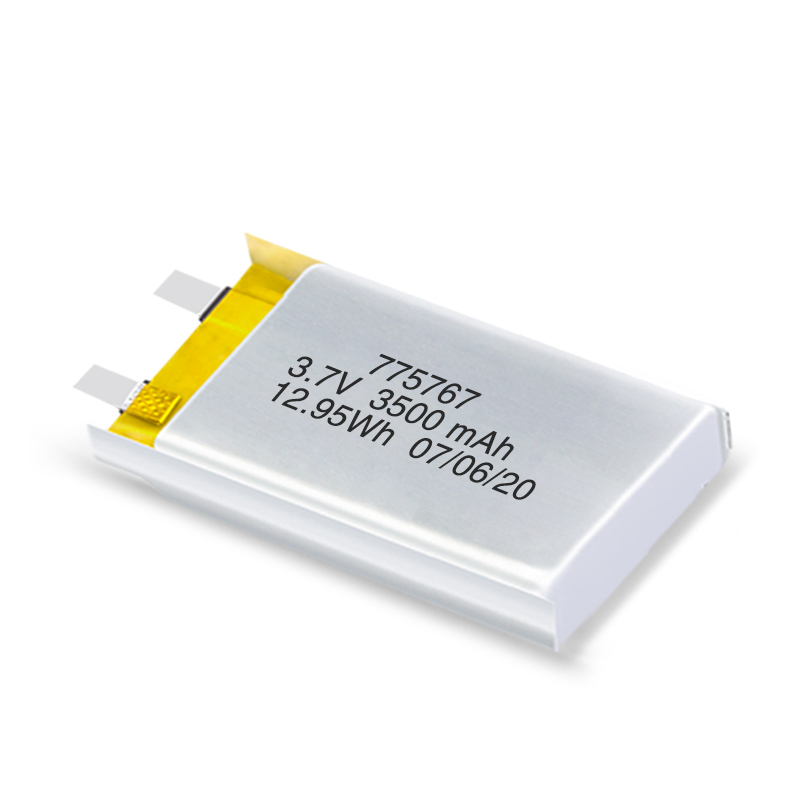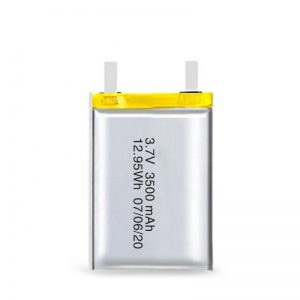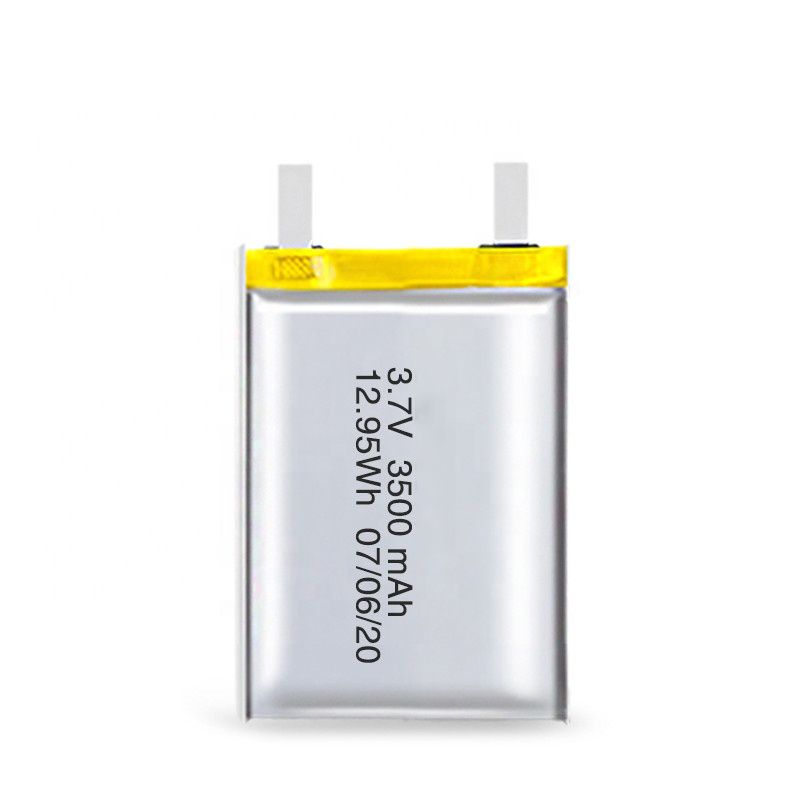 Connector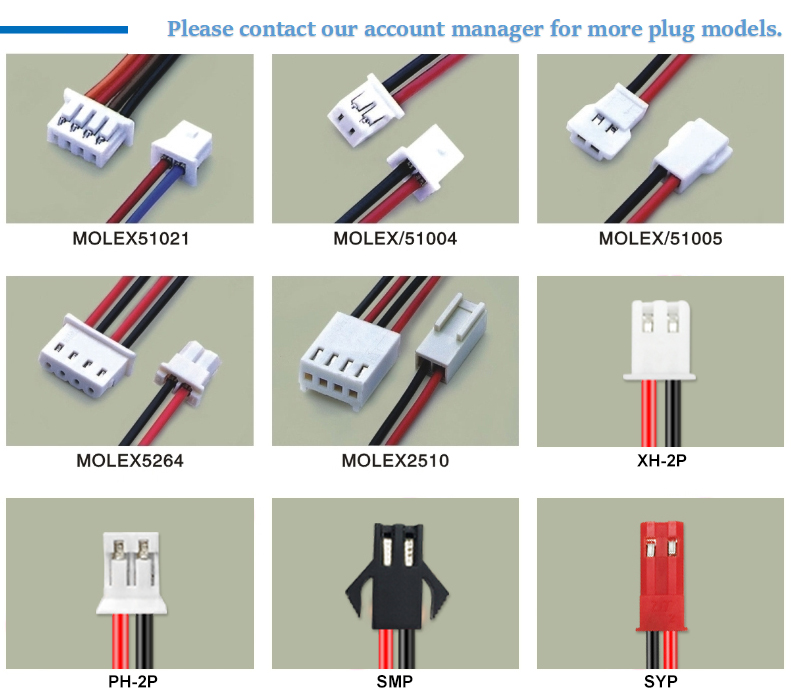 Related LiPO Batteries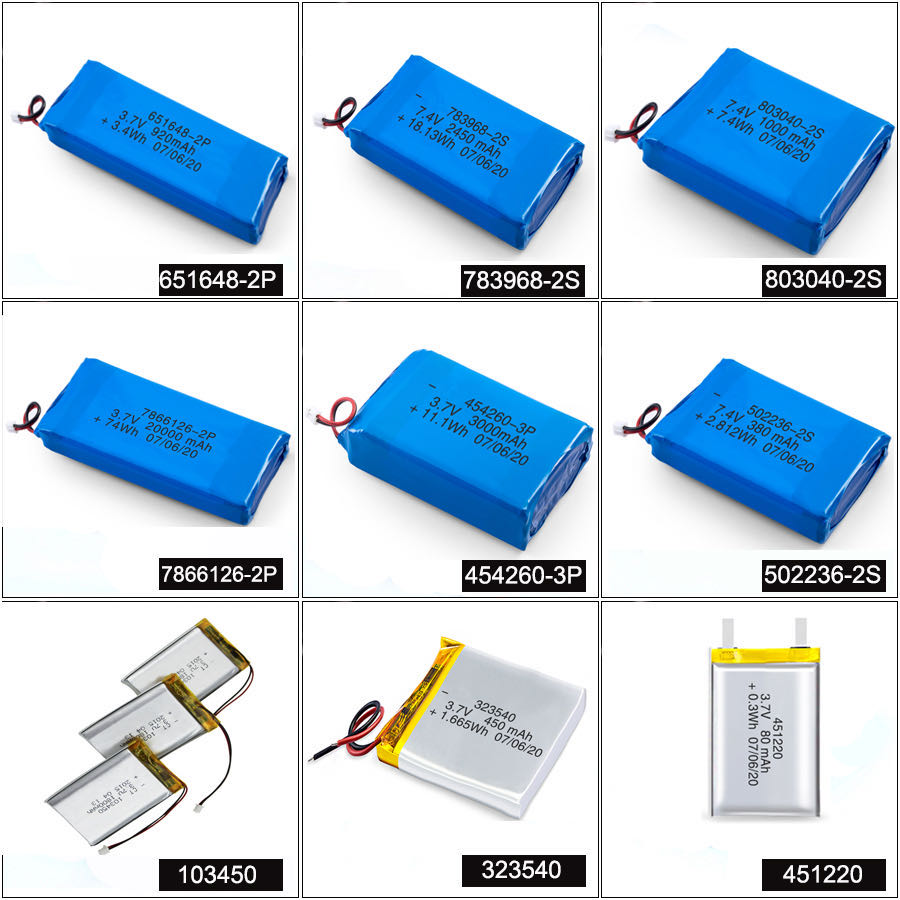 Model
Capacity
Normal Voltage
Dimension Max(mm)
mAh
V
Thickness
Width
Length
AIN603450
1000
3.7
6.0
34.3
50.0
AIN703484
1000
3.7
7.0
30.5
48.5
AIN903040
1000
3.7
9.0
30.5
40.8
AIN902745
1100
3.7
9.0
27.0
46.0
AIN802260
1150
3.7
8.0
22.5
60.0
AIN503759
1200
3.7
5.10
37.5
59.5
AIN703448
1200
3.7
6.95
34.3
48.5
AIN853048
1200
3.7
8.50
30.3
48.5
AIN703450
1300
3.7
7.0
34.5
50.5
AIN703943
1300
3.7
7.0
39.5
43.0
AIN943045
1350
3.7
9.40
30.5
46.0
AIN593562
1400
3.7
5.90
35.3
62.8
AIN653560
1400
3.7
6.50
35.5
60.5
AIN454261
1500
3.7
4.60
42.5
60.8
AIN473686
1550
3.7
4.50
36.5
86.5
AIN504654
1500
3.7
5.20
46.5
54.5
AIN704050
1600
3.7
7.10
40.3
50.3
AIN883650
1650
3.7
8.70
36.3
50.0
AIN524561
1700
3.7
5.20
45.2
61.8
AIN703860
1800
3.7
7.0
38.5
60.5
AIN103254
1900
3.7
10.0
32.0
54.0
AIN555462
2000
3.7
5.50
54.0
62.5
AIN803465
2000
3.7
8.15
34.5
65.5
AIN455085
2100
3.7
4.70
50.5
85.5
AIN953759
2200
3.7
9.70
37.5
59.5
AIN923460
2300
3.7
9.20
34.0
60.0
AIN605068
2400
3.7
6.00
50.5
68.5
AIN546162
2500
3.7
5.45
61.0
62.0
AIN605085
3000
3.7
6.60
50.5
85.5
AIN855085
4000
3.7
8.50
50.3
85.0
This is part of our products. In addition, we can customize the size and capacity of polymer batteries. Welcome to contact us for more information
Our Factory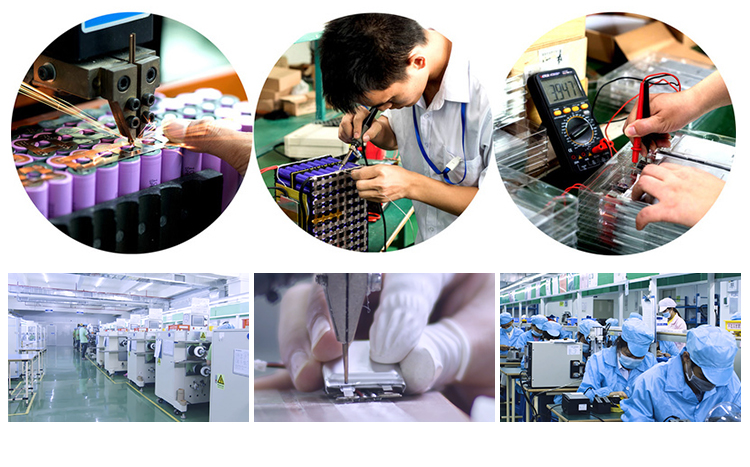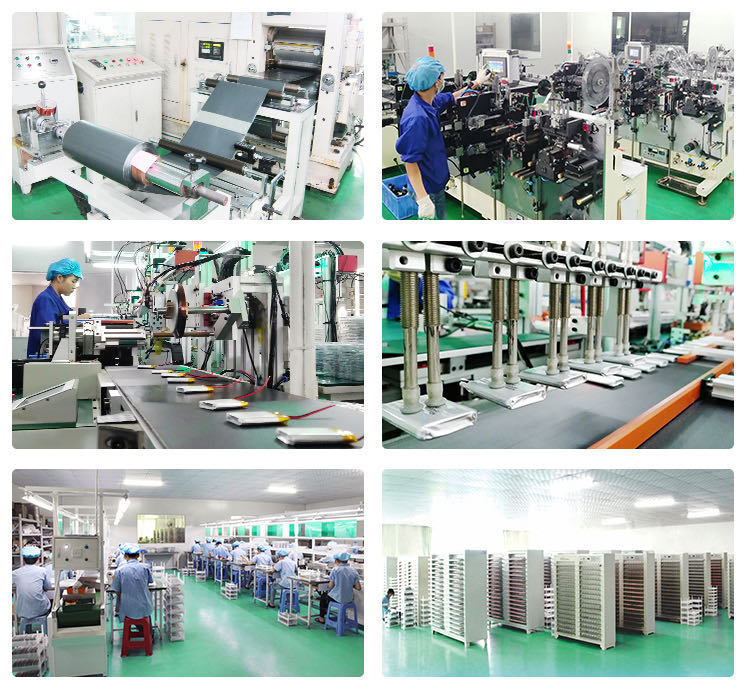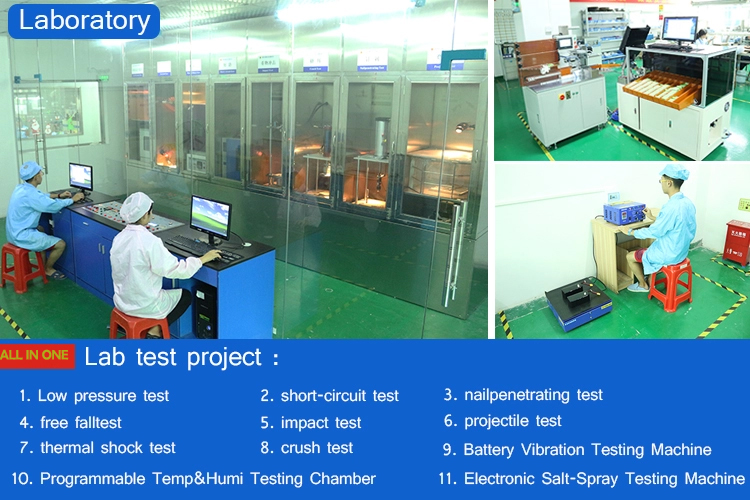 Application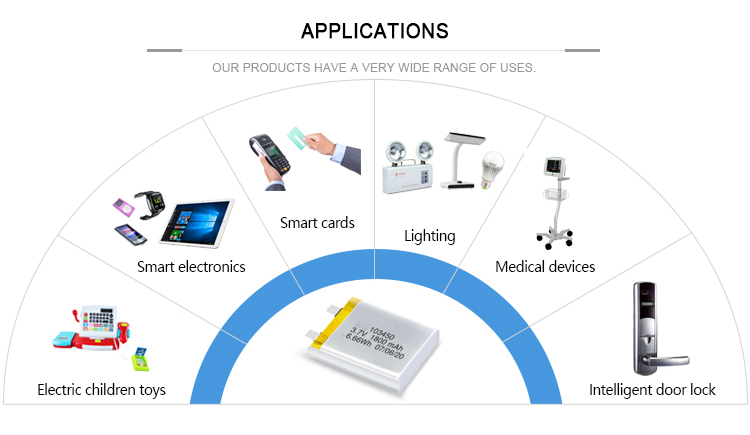 Packing and Shipping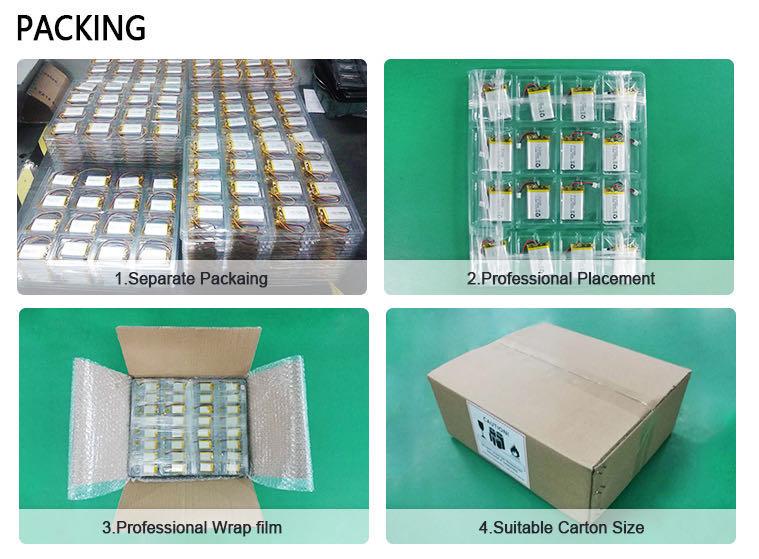 FAQ
Q1.There are many unqualified battery and charger in the market, how can you make sure your quality control?
A.We have past KC/CE/RoHs/UL/CB/MSDS/IEC... We have QC department for product quality.
Q2.How about your production capacity,and how can you make sure my goods would be delivery timely?
A.Supply Ability: 100000 Pieces/day, We export a lot of LiPO batteries all over the wrold.
Q3.Do you offer OEM service?
A.We have a Technical department support your any idea,for thousands of cooperative partner. OEM accept and offer confidentiality agreement "business secret contract" for your design safe.
Q4.Can I place one small order for first time to test the quality?
A.Small order are also welcomed, and we offer new customers discount for first order and offer free.
Q5.Can I visit your factory?
A.Your are wecomed to visit our factory,and we offer free hotel and free car.
Note:

We are a battery manufacturer. All products do not support retail, we only do B2B business.please contact us for product prices!