2020-10-29 03:23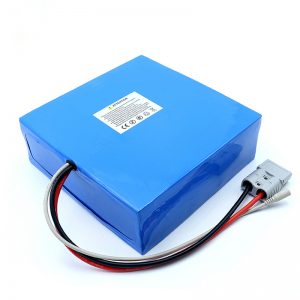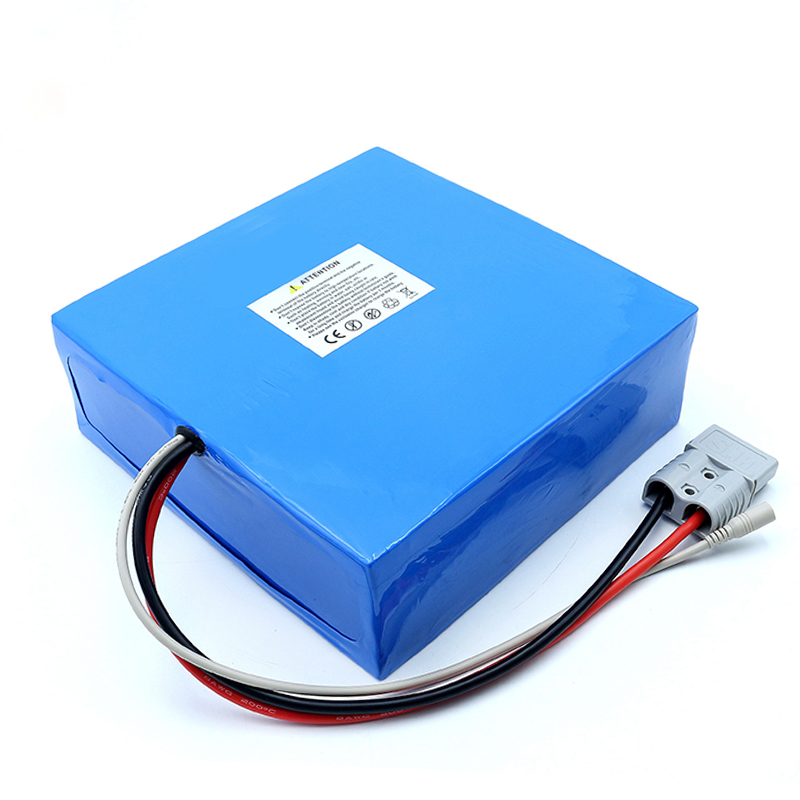 ALL IN ONE 17S8P 60V 30Ah battery pack is a Lithium ion rechargeable battery pack with battery management system intergrated, normal voltage at 60V, rated capacity at 30Ah, with 30cm long 8AWG open wires for charge and discharge (it comes with bare leads in default but connector can be customized accordingly). It is mainly used on electric tools, electric toys, electric bikes, electric scooters, electric boats and so on.
Voltage Range

60V

Capacity

Nominal Capacity:30Ah

Minimum Capacity:29.9Ah

Charge Cut-off Voltage

71.4V

Discharge Cut-off Voltage

54.4V

Continuous Discharge Current

30A(adjustable)

Discharge Peak Current

90A

Charge Current

5A

Cycle Life

≥ 1000 cycles, DOD 100% @ rated current and temp.

Weight

10500g ± 4g

Dimension

TBD

Operation Temp.

Discharge at -20°C ~ 60°C & Charge at 0°C ~ 45°C

Communication Protocol

Independent choice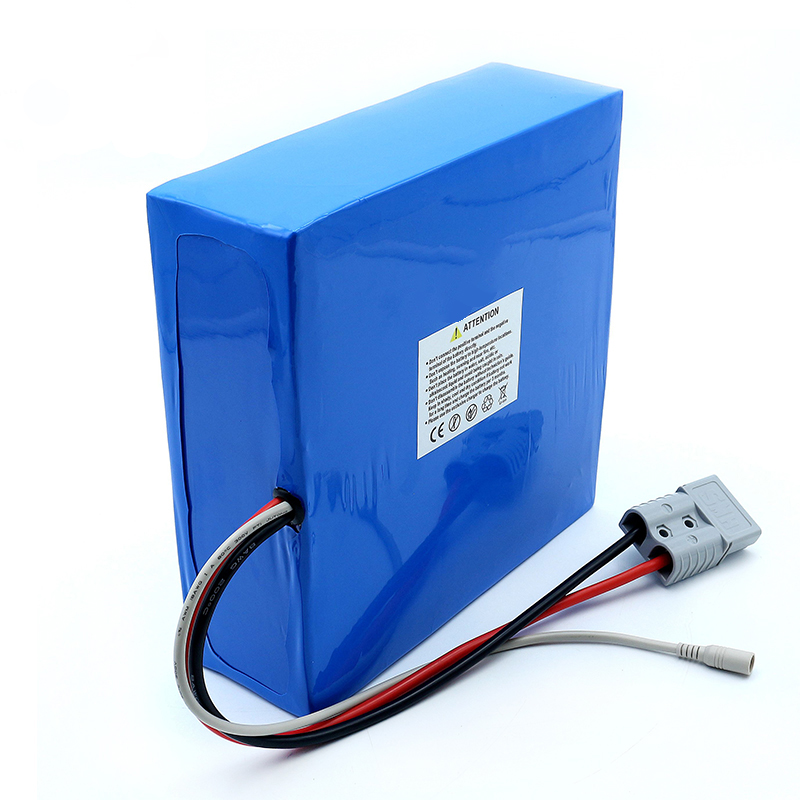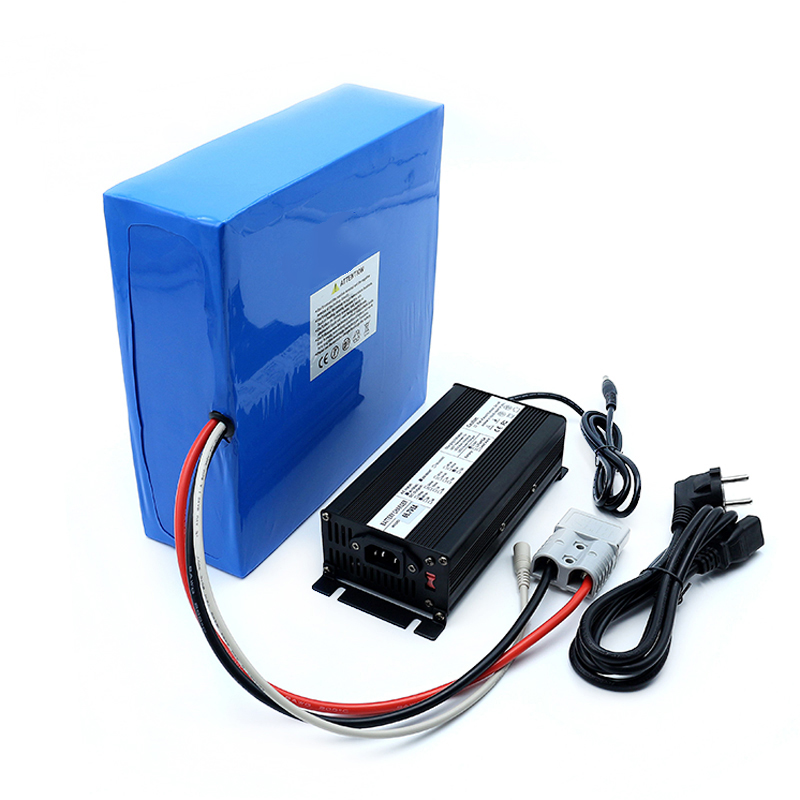 Why Choose ALL IN ONE
1.Develop customized BMS for your project in house,
2. Use high- quality battery cell, with strictly QC control,
3. All safety testings carries on in incoming materials and outgoing goods,
4. 100% one by one testing and again spot-testing from OQC before shipping out,
5. With German high standard quality control system but at pretty competitive price,
6. Flexible for all projects, no high minimum order quality requests,
7. Support drop shipping all over the world.
Applications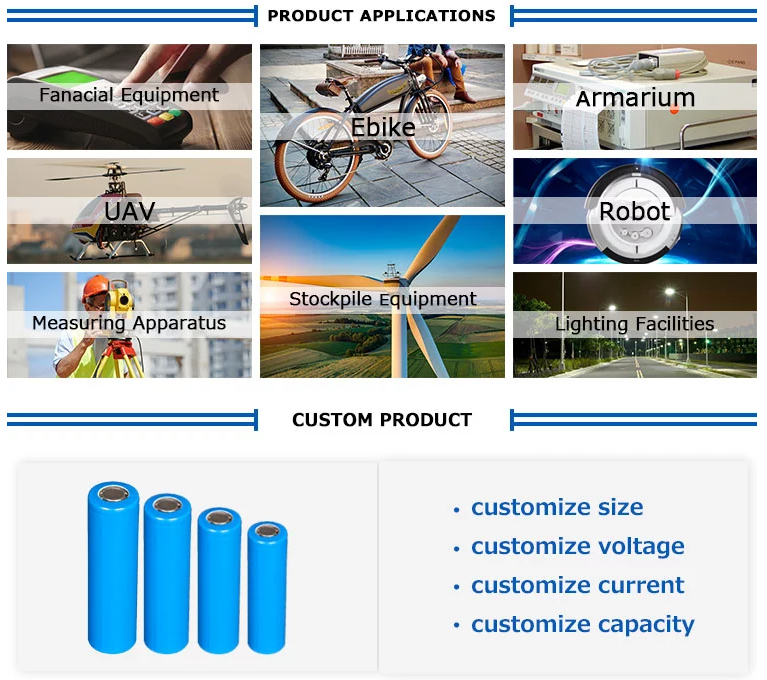 Plug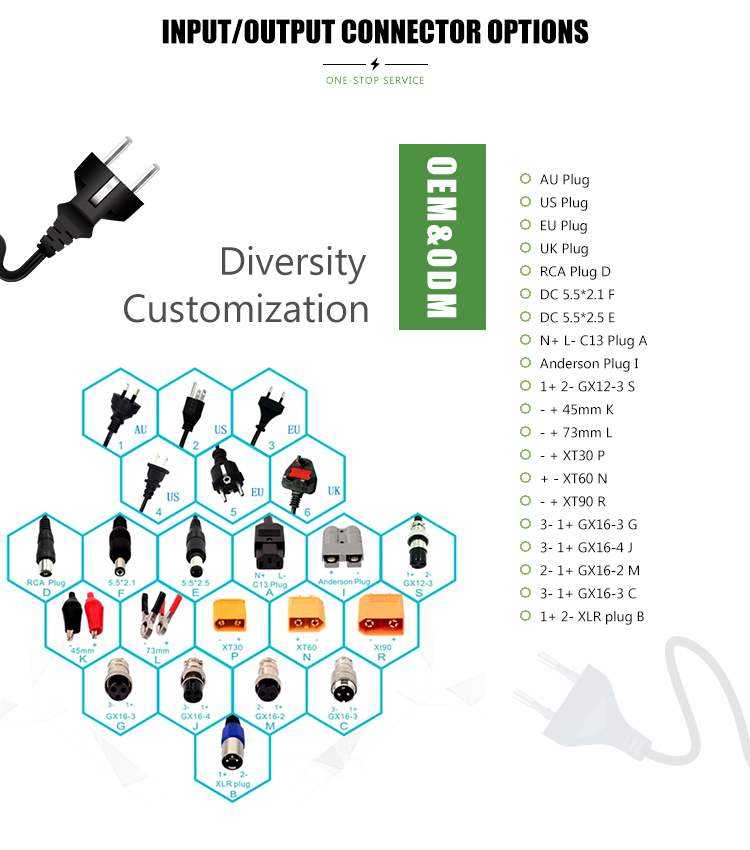 Advantages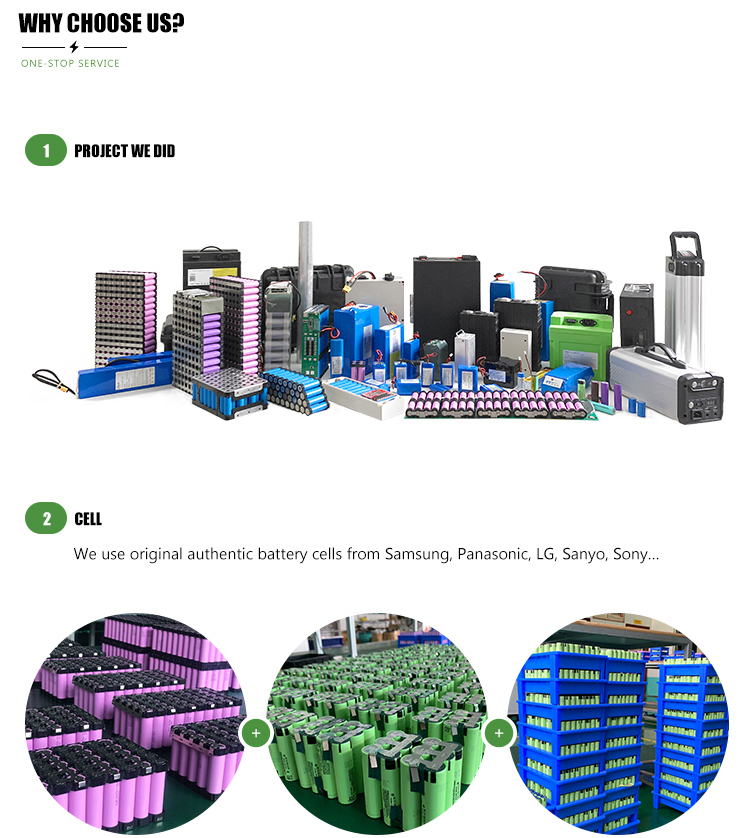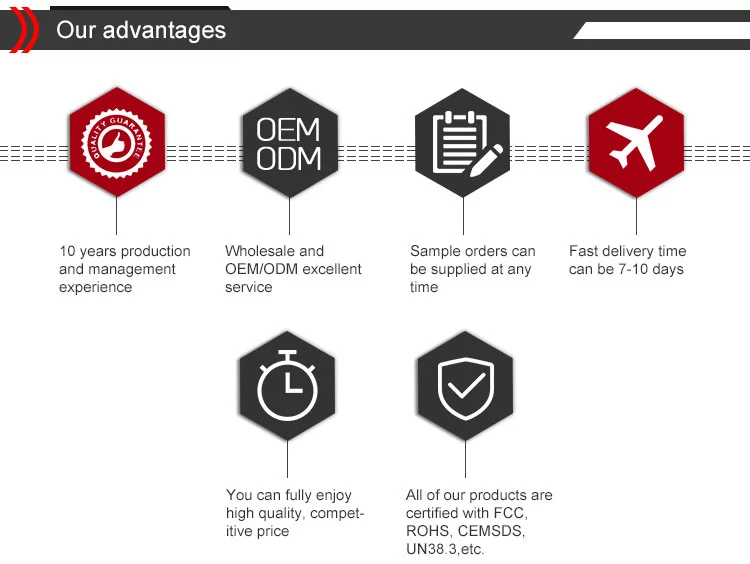 Charging
Charging current: Cannot surpass the biggest charging current which in this specification book stipulated.
Charging voltage: Does not have to surpass the highest amount which in this specification book stipulated to decide the voltage.
Charge temperature: The battery must carry on the charge in the ambient temperature scope which this specification book stipulated.
Uses the constant electric current and the constant voltage way charge, the prohibition reverse charges. If the battery positive electrode and the cathode meet instead, can damage the battery.
ALL IN ONE rechargeable li-ion battery pack 18650 60V battery Discharging current
The discharging current does not have to surpass this specification book stipulation the biggest discharging current, the oversized electric current electric discharge can cause the battery capacity play to reduce and to cause the battery heat.
 Discharge temperature
The battery discharge must carry on in the ambient temperature scope which this specification book stipulated
ALL IN ONE rechargeable 18650 60v li-ion battery pack Over-discharges
After the short time excessively discharges charges immediately cannot affect the use, but the long time excessively discharges can cause the battery the performance, battery function losing. The battery long-term has not used, has the possibility to be able to be at because of its automatic flashover characteristic certain excessively discharges the condition, for prevented excessively discharges the occurrence, the battery should maintain the certain electric quantity.
ALL IN ONE rechargeable 18650 60v li-ion battery pack Storing the Batteries
The battery should store in the product specification book stipulation temperature range. If has surpasses above for 3 months the long time storage, suggested you should carry on additional charge to the battery.
Packing And Shipping
1.  For small order we can ship the goods to you within 5 days,large order depend our stock,please  check with us.
2.  Within 7 days the goods will arrive at your door
3.  Well packed to protect your goods from physical damage.
4.  Any express you prefer is ok.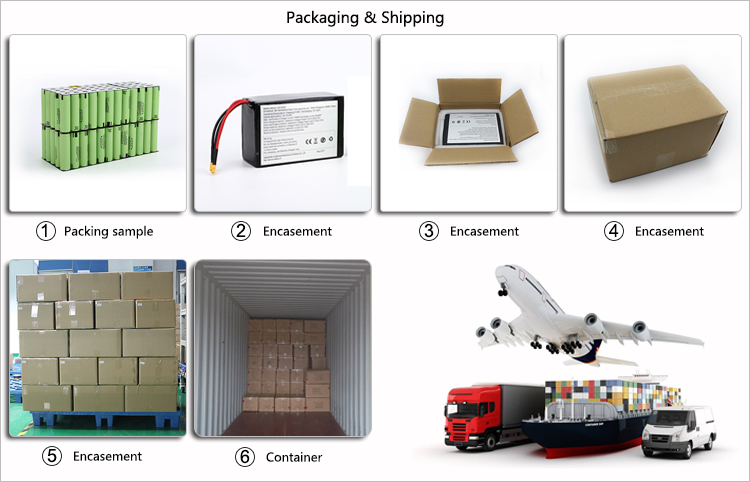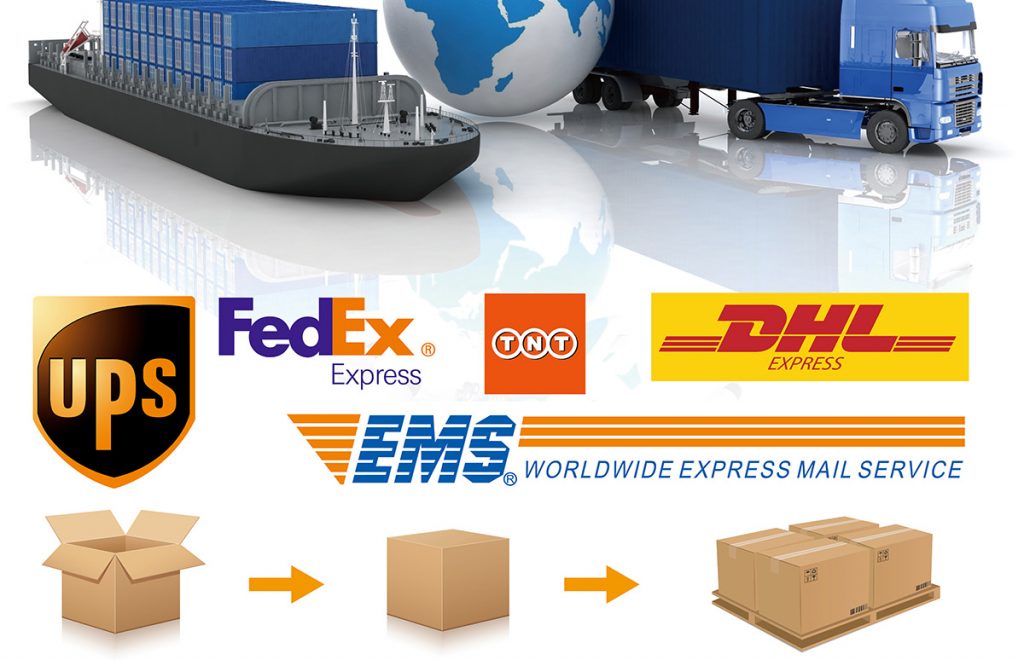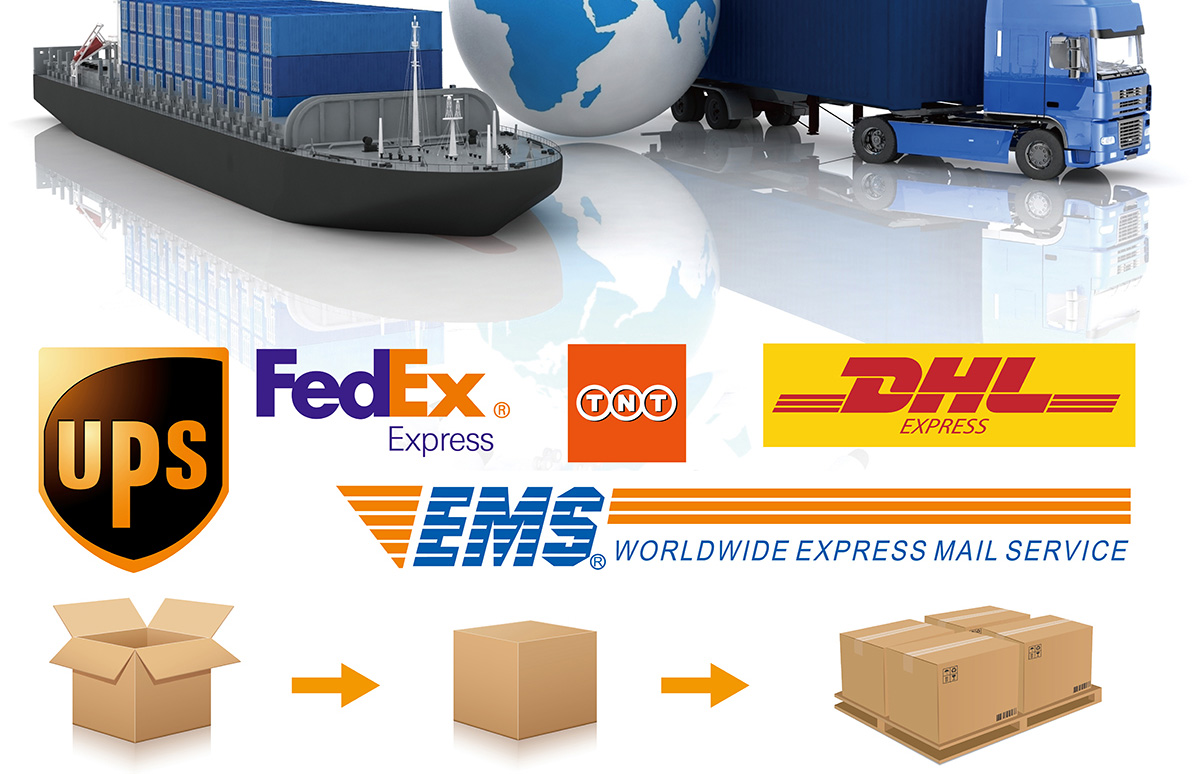 Note:

We are a battery manufacturer. All products do not support retail, we only do B2B business.please contact us for product prices!