2021-08-19 02:02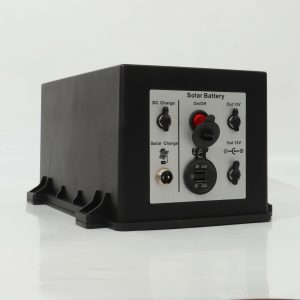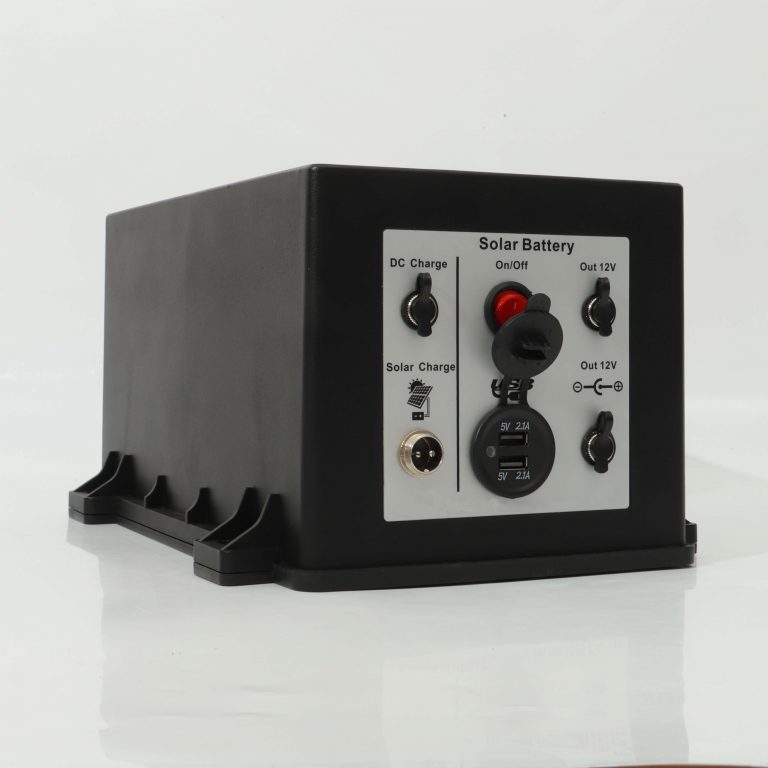 Specification
| | |
| --- | --- |
| System Voltage | 8.4~14.6V |
| Rated Current | 5A |
| Maximum Input Voltage | 24V |
| USB Output | 5V/2A |
| Standby Current | <12mA@12V |
| Working Temperature | -20~+60 ℃ |
| Dimensions/Weight | 305*220*160mm /7KG |
| Battery Type | 4Seri |
| High Voltage Protection HVD | 16V |
| High voltage Recovery HVR | 15V |
| Low Pressure Recovery LVR | 12.0V |
| Low Pressure Cuts Off  LVD | 11.2V |
| Buzzer Alarm Voltage | 11.2V |
| Disconnect The Buzzer Voltage | 12V |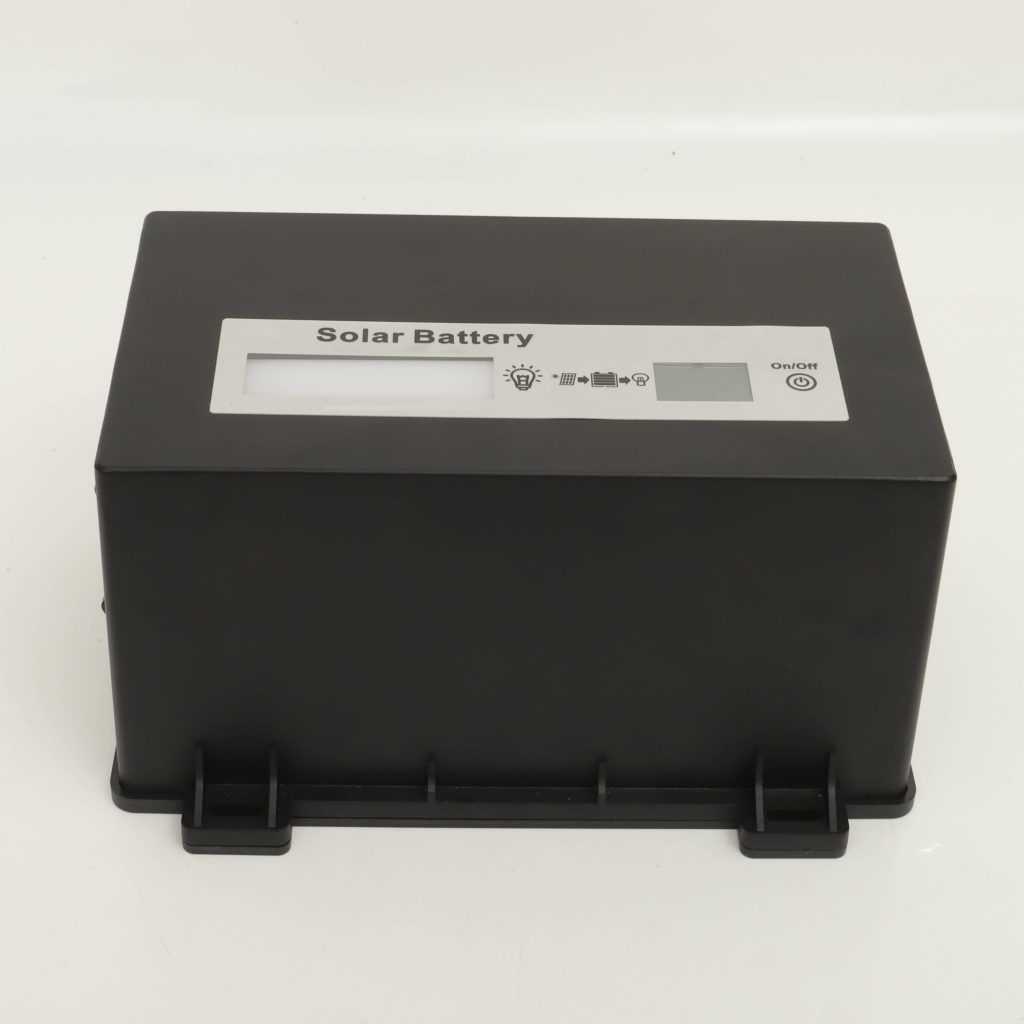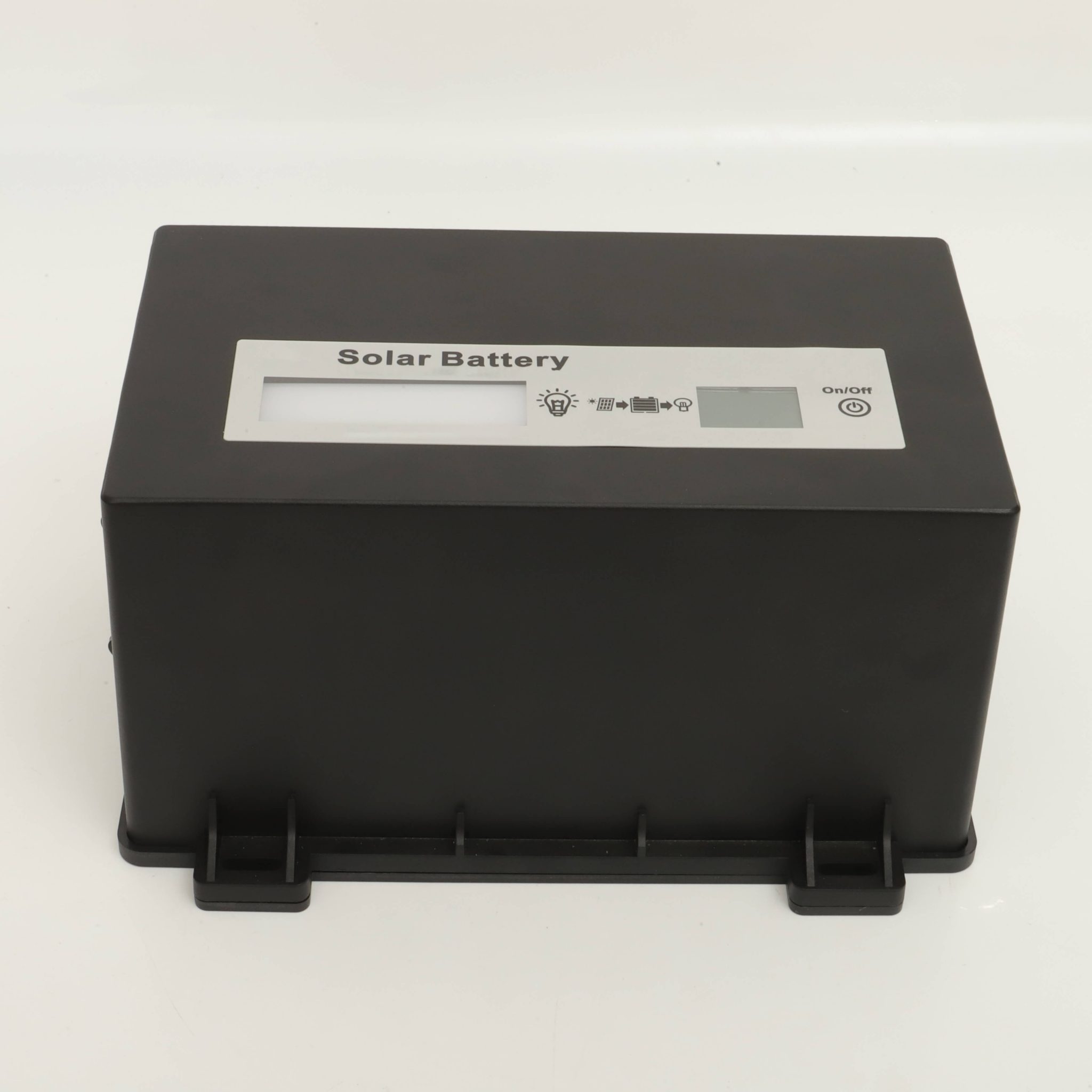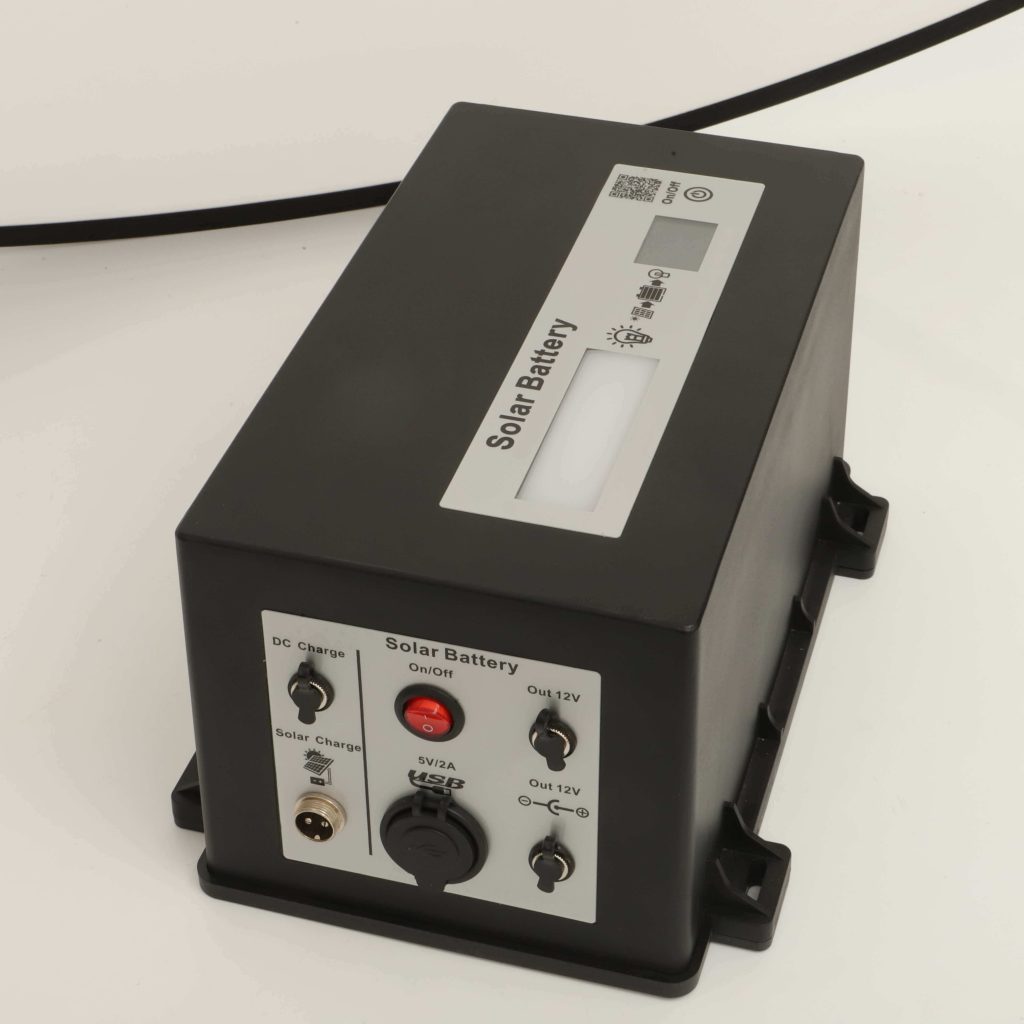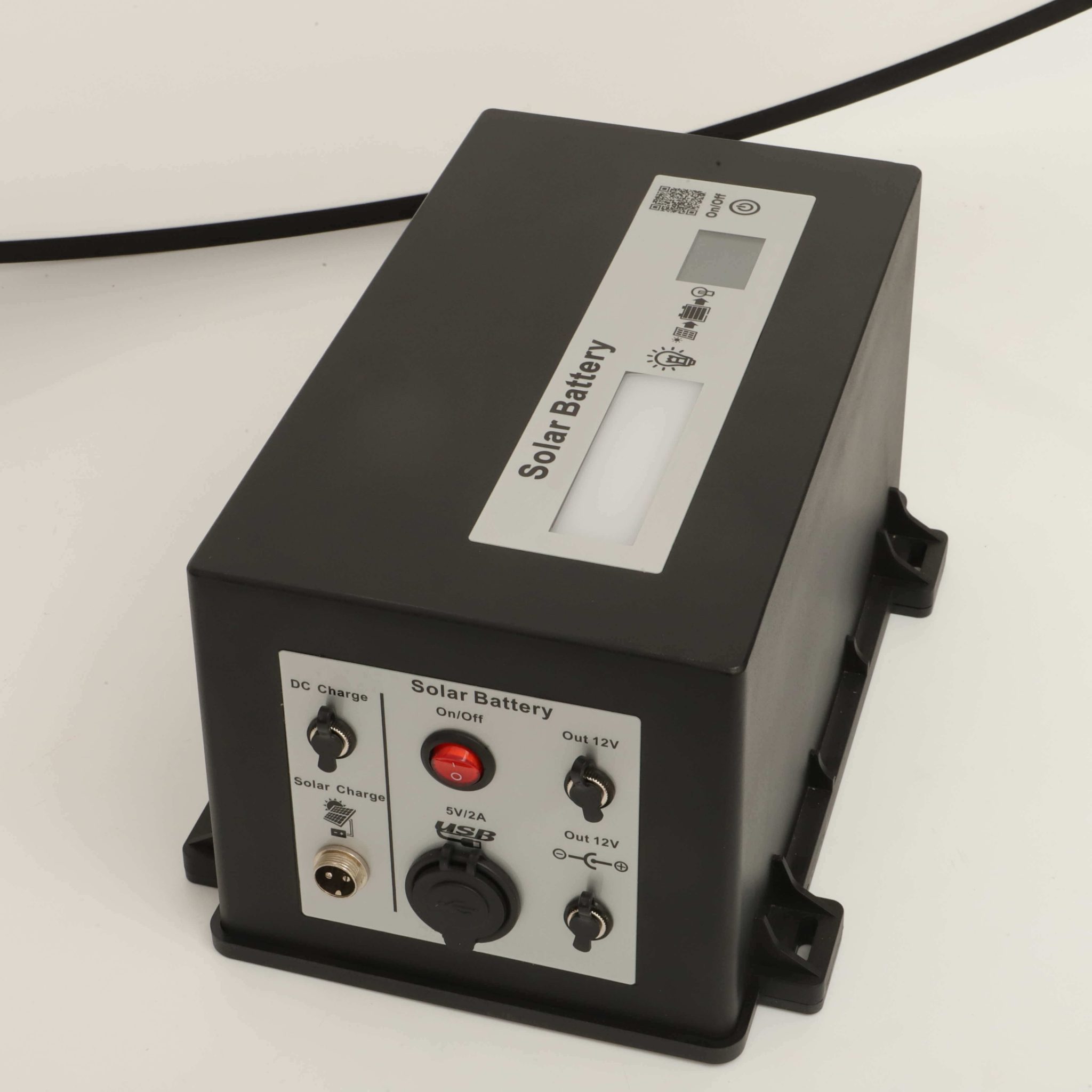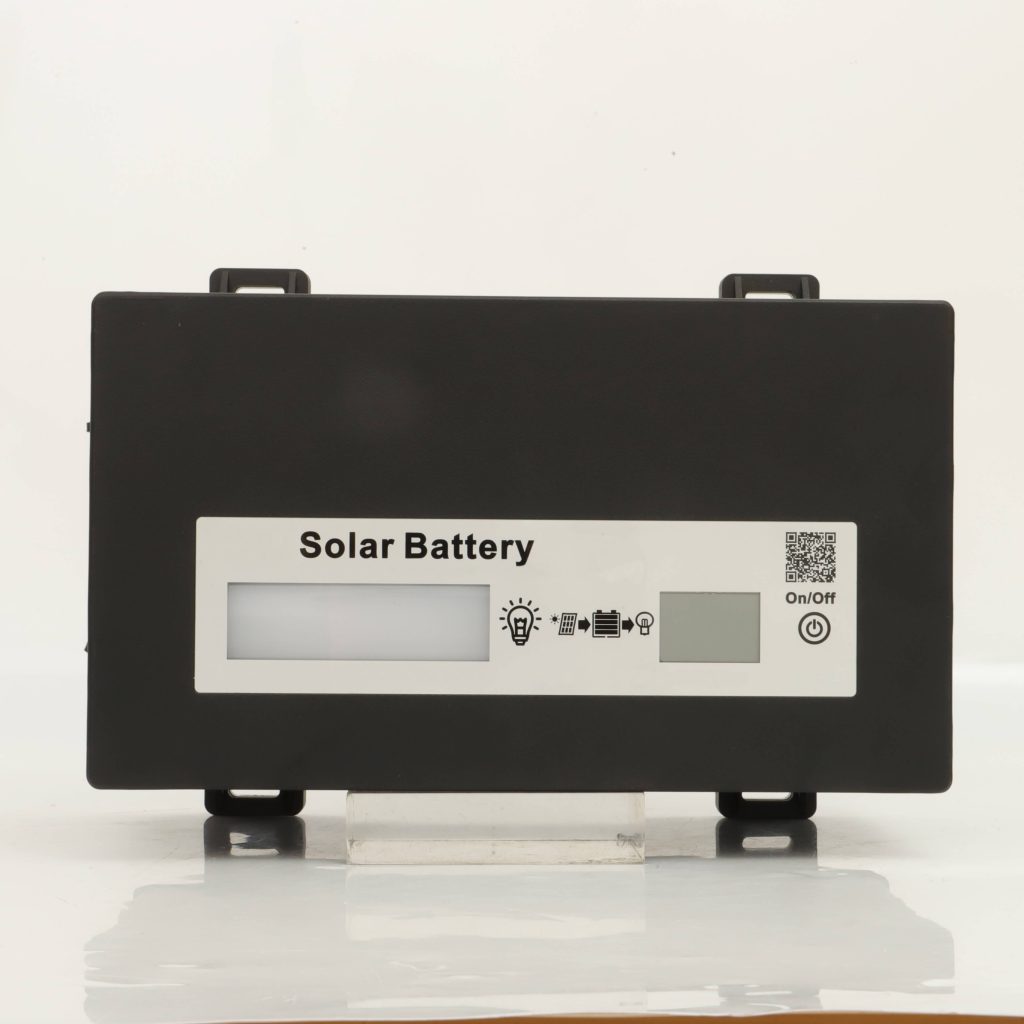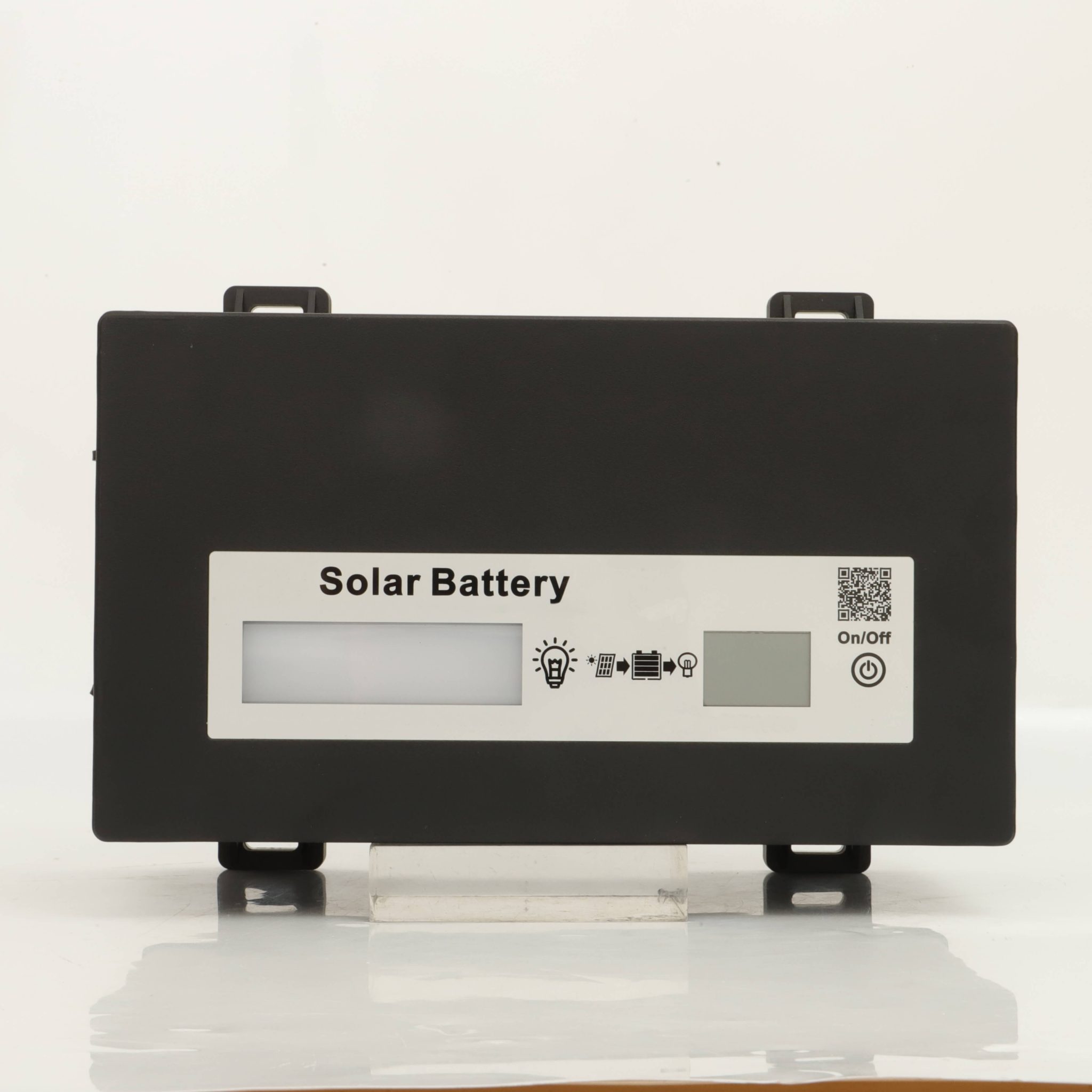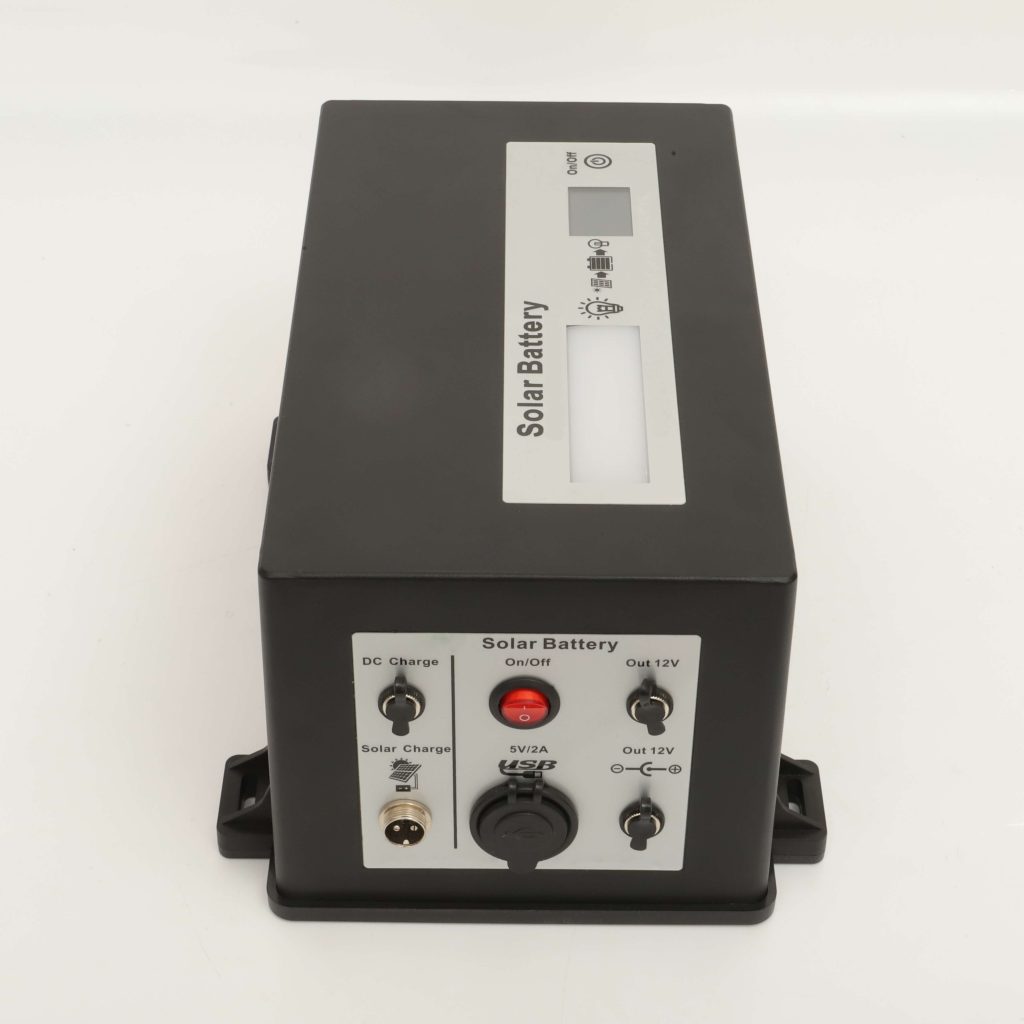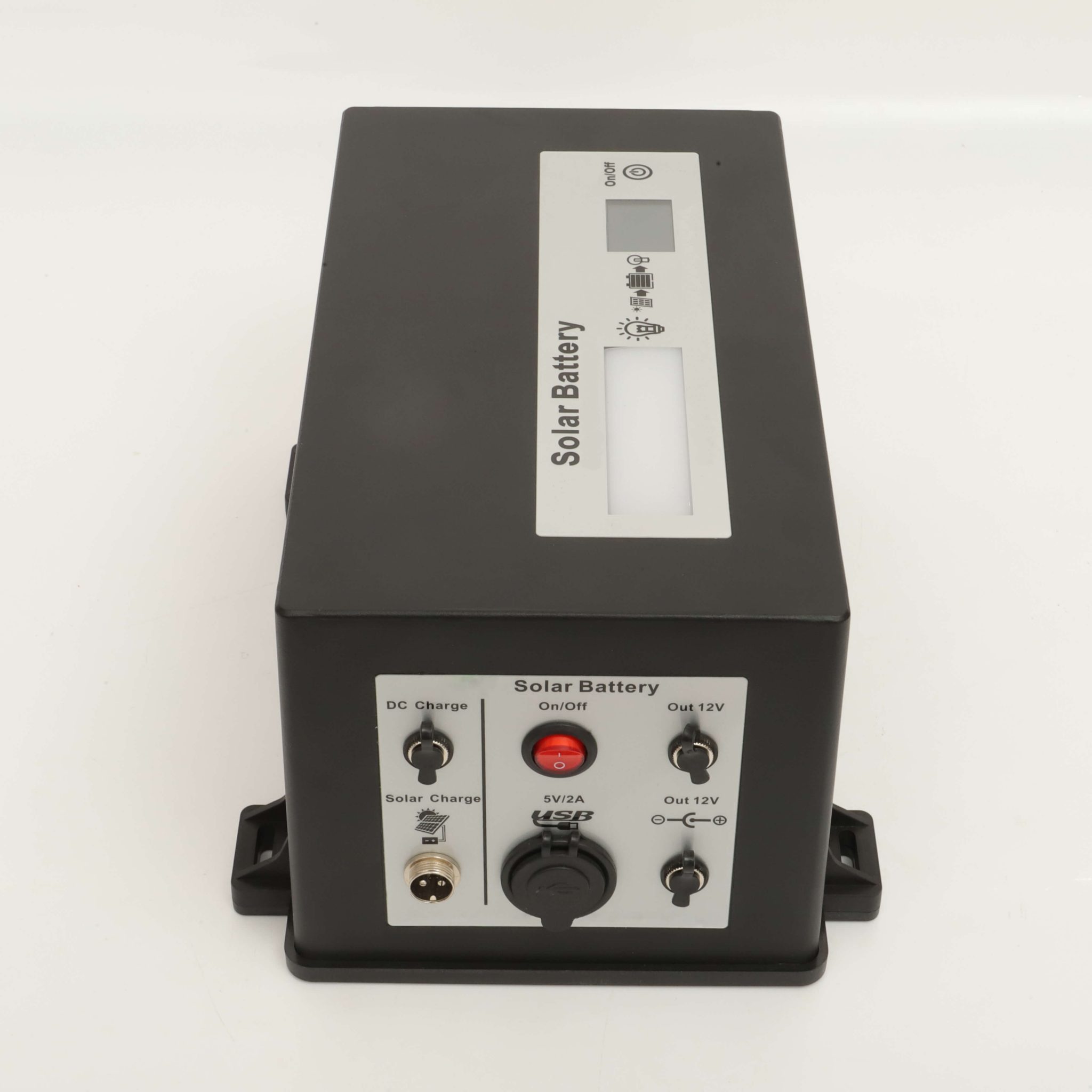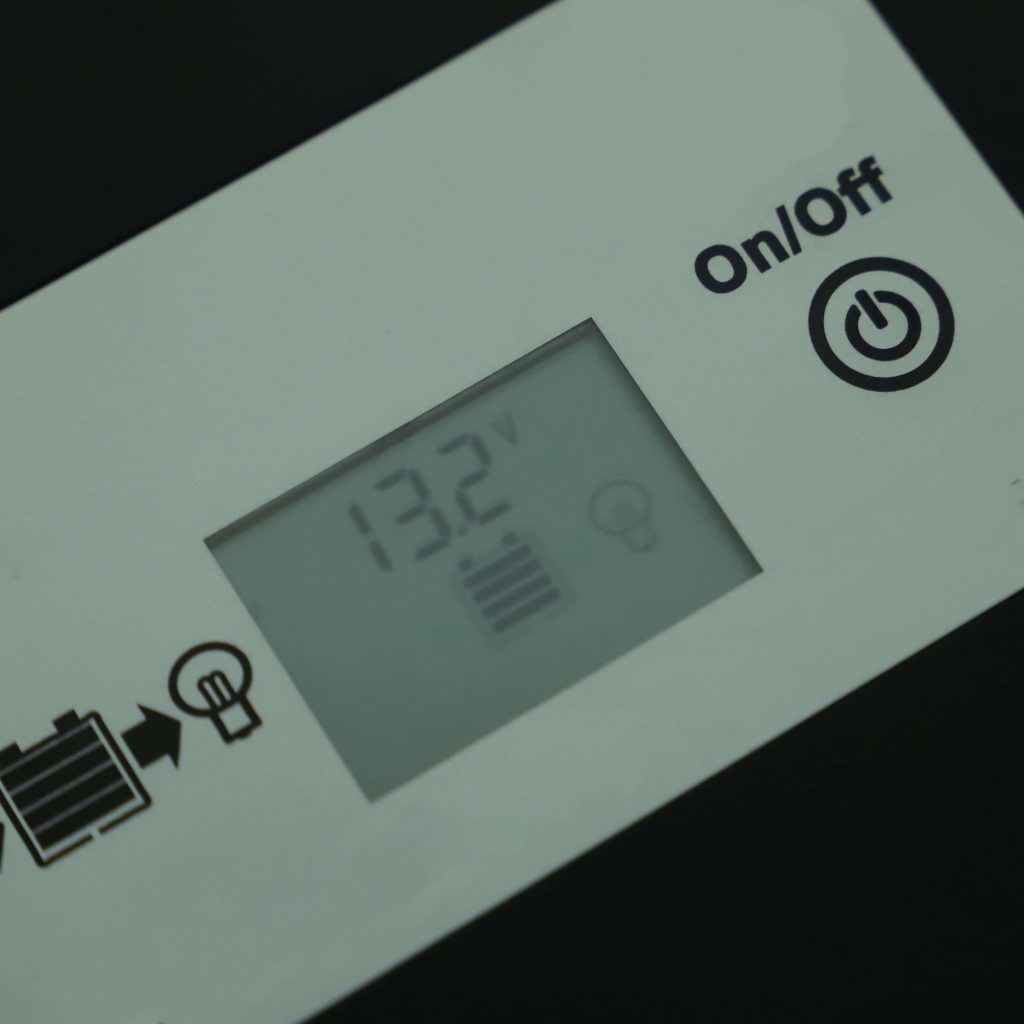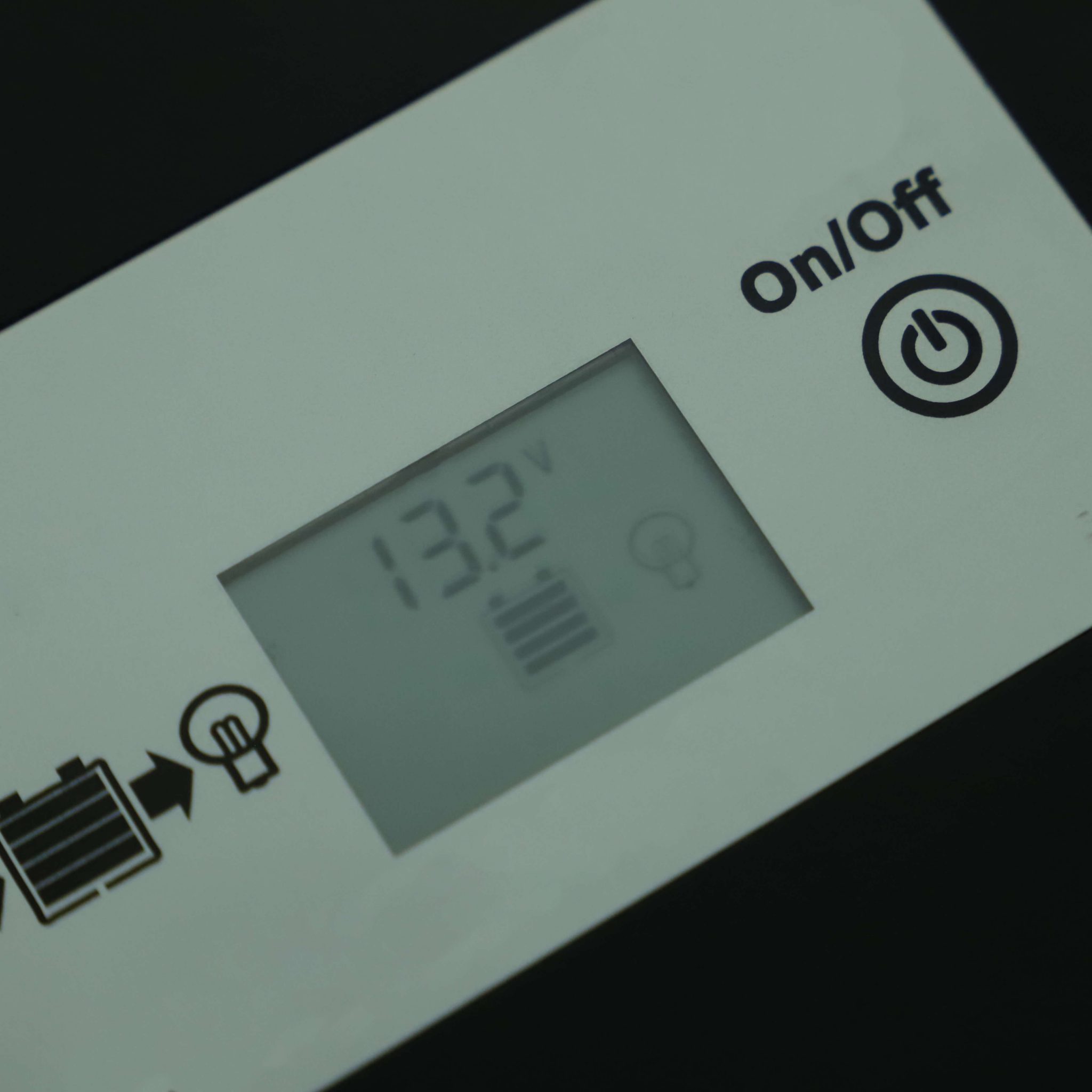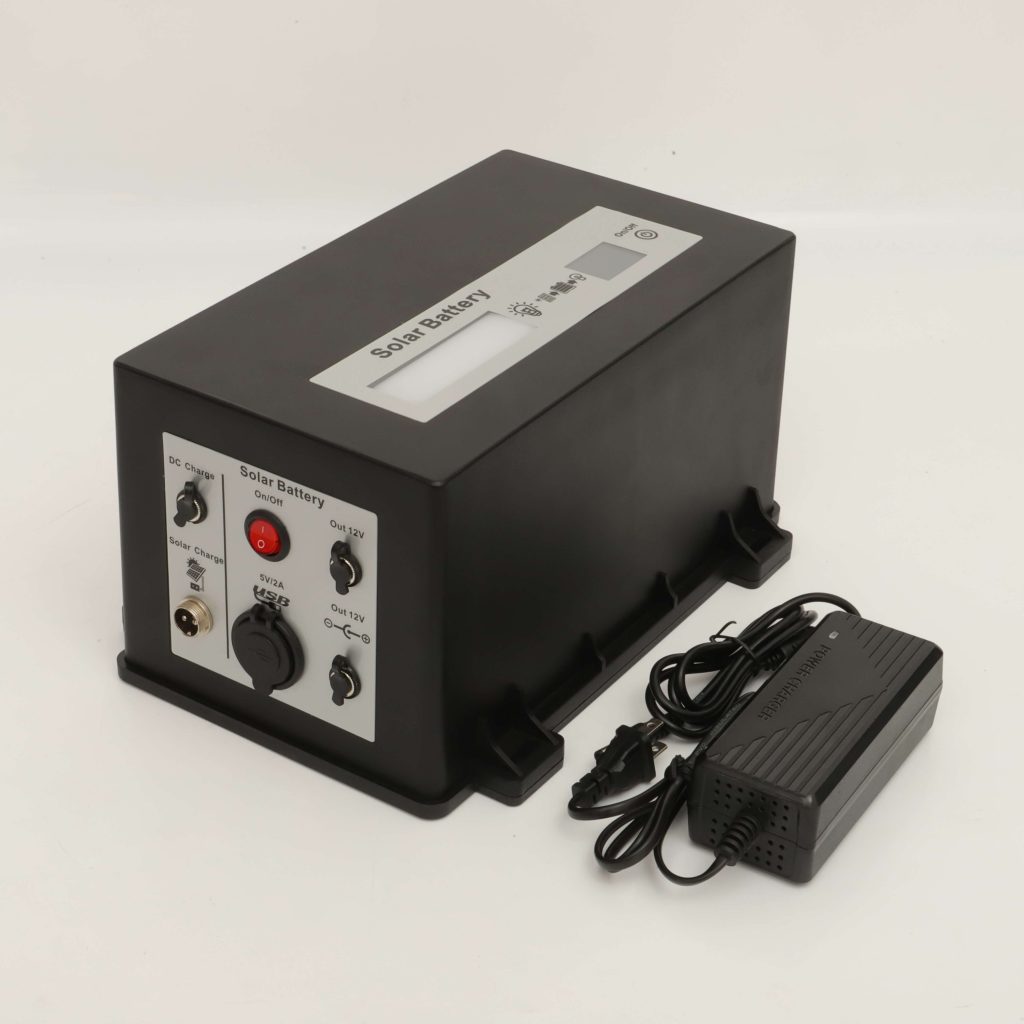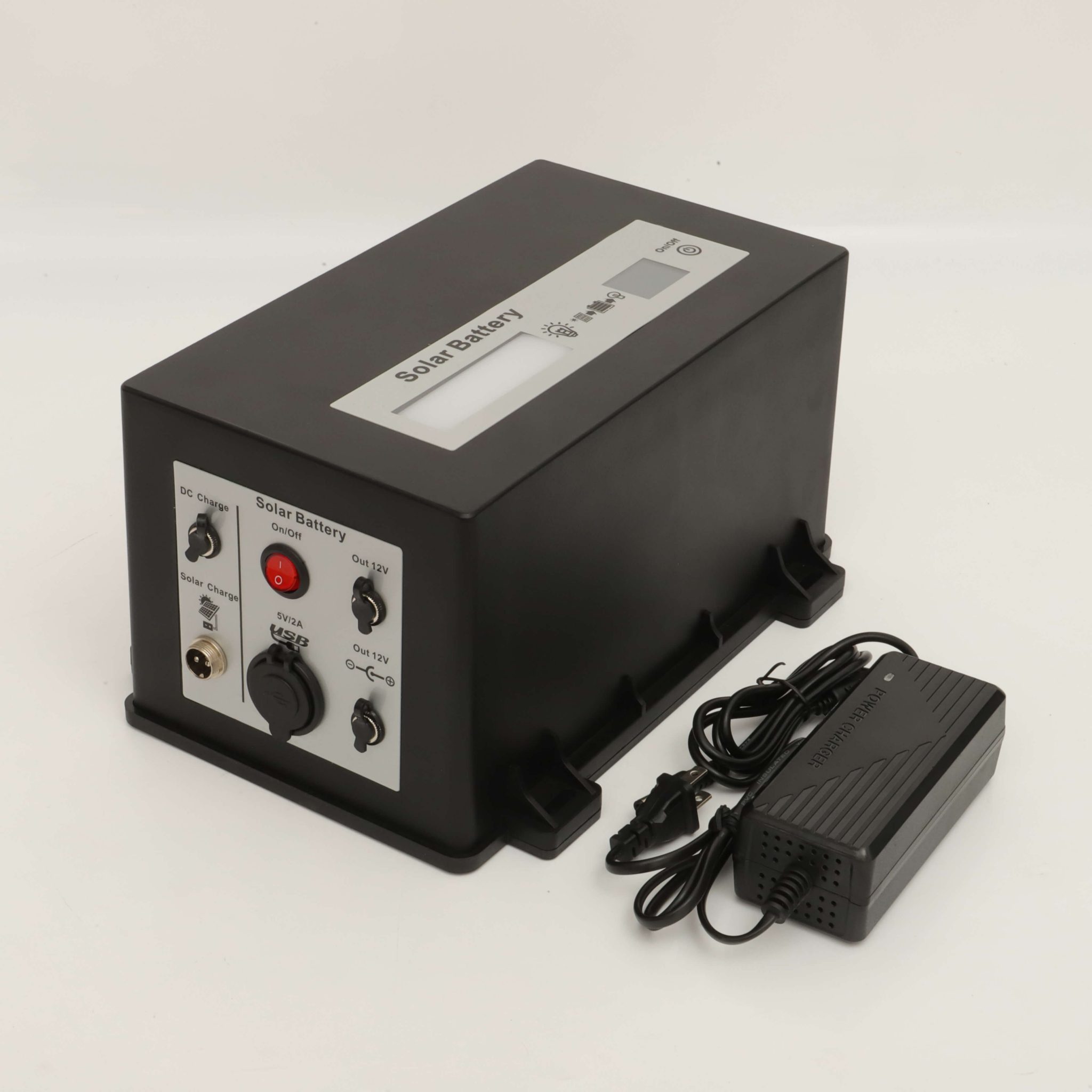 Recommendations for safe use
This solar battery pack has a built-in photovoltaic panel charge controller. Install the photovoltaic panel as close to the battery pack as possible to avoid voltage drop caused by excessively long wires and affect the normal battery pack charging efficiency;
This solar battery pack useslithium iron phosphate batteriesconnected in 4 series which can support a continuous 10A charging and discharging. Please pay attention to the voltage and current of the electrical equipment, and do not overload it;
This solar battery pack can use photovoltaic panels as the charging source, or DC power supply as the charging source, pay attention to the voltage of the photovoltaic panel and the charger voltage, do not use other types of photovoltaic panels and chargers;
This solar battery pack will generate heat when it is running, please pay attention to install the battery on a flat, well-ventilated surface;
Do not approach the fire source, do not enter water, to prevent the interface from short-circuiting;
Do not decompose or modify;
If there is heat, deformation, discoloration or other abnormalities, stop using it immediately.
Product Features
Adopt 32-bit high-speed main control chip;

Large screen LCD display, LED light display, load switch function;

Complete multi-stage PWM charging management;

Built-in reverse connection protection, open circuit protection, high temperature protection, over current, short circuit protection, no damage to the controller;

Use low internal resistance MOS, ultra-low heat generation;

High pressure and low pressure alarm function;

Dual USB 5V2.1A output, dual DC12V output;

Support photovoltaic charging and charger charging.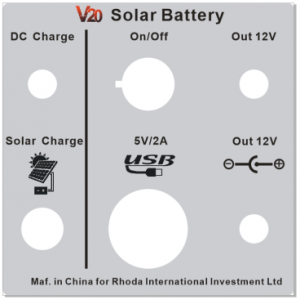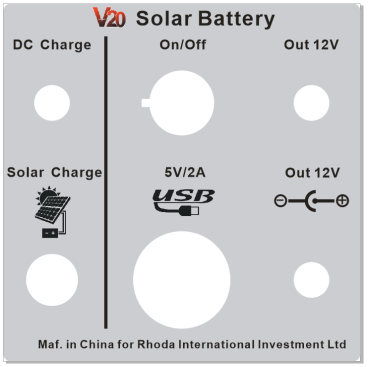 1.14.6V/5A charger input port
2.Photovoltaic panel charging input port
3. Load switch
4. Dual USB 5V/2.1A output ports
5.DC12V/5A output port
6.DC12V/5A output port
Note:

We are a battery manufacturer. All products do not support retail, we only do B2B business.please contact us for product prices!