2020-08-12 09:28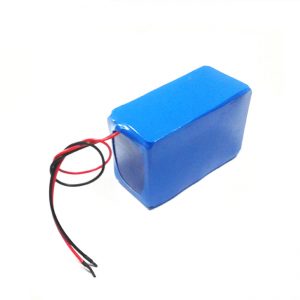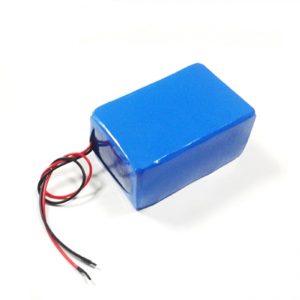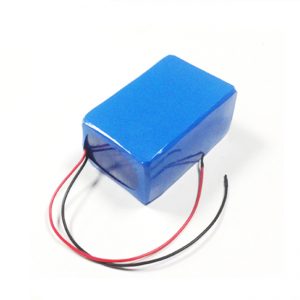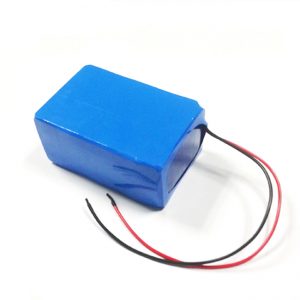 1.Product Advantages:
1). Green product
2). Long standby time
3). One year warranty
4). Excellent safety performance
5). Excellent storage performance and low self-discharge rate
6). Short circuit testing passed
7). Overcharge testing passed
8). Over discharge testing passed
9). 150C thermal shock test passed
10). 1.2m drop testing passed
Product
24V 6Ah Lithium ion battery
Model
AIN18650-7S3P
Rated Capacity
6Ah
Nominal Voltage
24V
Over discharge protection voltage
29.4V±0.05V
Over charge protection voltage
21V±0.05V
AC  (1KHz) Impedance New Cell Max.(mΩ)
≤120 mΩ
Maximum Continuous Charge Current
≤3A can be adjustable
Maximum Continuous Discharge Current
≤5A can be adjustable
Maximum Pulse discharge current
≤15A can be adjustable
Operation Temperature Range
Charge: 0~45℃,Discharge: -20~60℃
Storage Temperature Range
Less than 1 year: -20~25℃
Less than 3 months: -20~40℃
Storage Temperature Range
Less than 30 Days: -25℃~45℃
Less than 90 Days: -25℃~30℃
Weight
Approx  1.2kg
Cycle Characteristic
over 800 times
Export
2 wires/plugs/connnectors
Dimension
58*72*145mm   ,  can be customized
2.Key Applications: 
Widely applied in POS system, Solar supply system, electric tools, lighting devices, toy, household appliances and emergent device area. cordless phone, power tools, instrument and apparatus, electric bikes, Portable equipment: Laptop, camcorder,emergency light , Military equipment: IR telescope, Medical devices, household appliances, small portable Power tools  and etc.
3.Spotlight:
1).Provide both single cells and battery packs
2).100% inspection before delivery
3).Inspects inner resistance, discharge platform and self-discharge
4). manufacturer of 18650 lithium ion battery,lithium polymer battery etc.
5).tablished quality control systems under ISO9001
6).stomized packs, tags,labels, plugs, connectors, over current protection, temperature cont8.l protection are available
 4.Shipping terms:
1).Samples checking: sending by Express ( DHL / UPS / FEDEX / TNT ,by air)
2).Bulk production: sending out by cargo shipping / air freight / Express(DHL/UPS/FedEx/TNT),or we can accept other shipping terms according to your requirements.
3).We are not responsible for any accidents, delays or other issues that are caused by the shipping.
5.Safety Precaution:
1).Do not throw battery into water or make it wet;
2).Keep the battery away from heat source(like fire or heater);
3).Do not throw the battery into fire or heat the battery;
4).Forbid to hammer to trample the battery;
5).Forbid disassembling the battery in anyway
Note:

We are a battery manufacturer. All products do not support retail, we only do B2B business.please contact us for product prices!