2020-08-10 08:35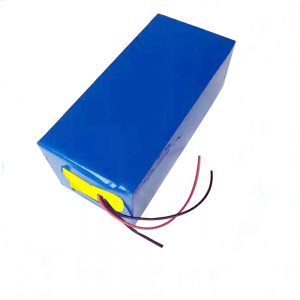 Cell
model
AIN10Ah-7768256
Capacity(0.5C)
10Ah
rated voltage(V)
3.2V
Typical Impedance (mΩ)
≤2mW
Battery material
Lifepo4 battery
Lithium ion phosphate batterypack
Combination method
1P4S
Minimal capacity(0.5C)
10Ah
Nominal voltage
12V
Max. charge voltage
14.6V
Discharge cut-off voltage
          8V-10V
Max Charge current
5A
Max Working current
10A
Standard charge current
3A
Standard discharge current
5A
Pack Impedance standard
≤35mW
Weight (Approx.)
≈1.2Kg
Max. dimension(H×W×L)(mm)
≤  35*70*266mm

Operating  temperature

Charge temperature
0℃~45℃
Discharge temperature
-20℃~55℃
Notice of 12v 10ah solar energy battery pack lifepo4 batteries pack
1. Use the battery charger specifically for that purpose when recharging.
2. Do not discard the battery in fire or a heater.
3.Do not dismantle the battery
4.Do not immerse the battery in water or seawater, and keep the battery in a cool dry surrounding if it stands by.
5.Do not use or leave the battery near a heat source such as fire or heater.
6. Please choose LiFePO4 battery charger when charging.
FAQ
Q1. Can Lithium Valley ship battery out of China?
R1: Yes, we can ship to any country out of China, you can tell us your address to check.
Q2. How does Lithium Valley ship the LiFePo4 battery packs?
R2: For sample order or small battery packs, we can ship by express through Fedex, UPS, TNT etc. If whole parcel over 100KG, can ship by air or by sea, sea shipping is more cheaper.
Customer can tell your nearest airport name and sea port name for Lithium Valley sales person to check the best option for you.
Q3. Can we put different LiFePO4 battery pack in parallel or series by ourself?
R3: Yes. The battery can be put in parallel or series by customers. But there are few tips we need to pay attention;
1> Make sure the voltage of each battery are same before put inparallel. If they are not same, charge them to the same rate.
2> Don't not put discharged battery and undischarged battery in parallel. This may reduce the capacity of the whole battery pack.
3> Advise us the target capacity of the whole pack if you would like to put them in series. We will choose the suitable BMS for each battery.
4> If you are not professional in parallel and series batteries, please don't handle the battery by yourself.
It may cause danger and hurt the cycle life of battery.
Q4. Does your battery pack include BMS? Can we use it for car?
R4: Yes, our battery pack include BMS, you can use it for low speed car only or aux. power for standard car. Do not use it for standard car directly, that will need more complex design BMS for the pack.
Q5. What is your warranty?
R5: We offer 2 years warranty for all our battery pack. we ensure at least 2000 cycle life for the LiFePO4 battery pack, which means, after 2000@80% DOD, there will still around 60% capacityt left. You can use it for at least 5 years for normal 1 time charge and discharge everyday.
Note:

We are a battery manufacturer. All products do not support retail, we only do B2B business.please contact us for product prices!