2020-08-11 01:24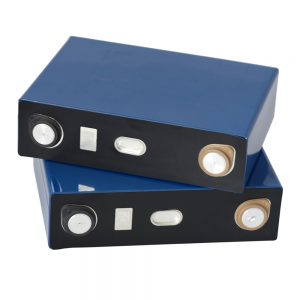 Items
Parameter
Battery type
LiFePO4
Nominal capacity
100Ah
Nominal voltage
3.2V
Resistance
< 1mΩ
Charge
Standard Charging Mode
CC/CV
End of Charging Voltage
3.7V
Standard Charging Current
1C (100A)
Discharge
End of Discharging Voltage
2.5V
Standard Discharging Current
1C (100A)
Max. Continuous Discharging Current
3C (300A)
Weight of Single Cell
3350± 50 g
Dimension (Length, width, height)mm
customized
Operating Temperature Range

Charging
0 ~ 45℃
Discharging
-25 ~ +55℃
Storage Temperature

One month
0 ~ 60℃
Six months
0 ~ 25℃
Cycle Life (90%DOD)
>2000
Self-discharge Rate per Month
<3%
Applications:
Electric vehicle ; Solar system ; LED light system;
-Portable VTR/TV, tape recorders, radios, etc.
-Power tools, lawn mowers and vacuum cleaners
-Cameras and photographic equipment
-Portable measuring equipment
-Various power toys and recreational equipment
-Uninterruptible Power Supply
-Communications and electric equipment
-Emergency lighting equipment


Reminder

DIY battery pack must get the cells balanced (same voltage ) before assembly. Later if there happens don't know how to assembled or unbalanced assembly is not accepted refund. please consider before taking orders, place order means you have agreed. thank you for your cooperation!

DIY assembled battery note
Professionals will detected voltage/resistance/appearance and other issues before every shipment, we can only ensure that the single battery is good, when arrival you can test the cells within 15 days, after that means batteries have no problem, does not provide return nor refund. If you found problems you can contact us for return or refund. Battery can only be unused (the electrode intact, no welding, no wear, the appearance good) to provide return. Any return behavior buyers need to be responsible for shipping fee.

These situations not provide return nor refund
1: after the assembly or assembly process happen any problem, such as the protection board connected to the wrong wire burned lead to battery damage, charger failure, the assembly error or unbalanced assembly, etc.

2: For damage caused , such as battery bulge/welded, battery pack without protection BMS caused by charging. Tip: These products are batteries only, without protection board,you need to purchase a match one! You can check our shop and search BMS.

Courier and logistics
In addition, because the battery is prohibited product, many courier and logistics are unable to send, the arrival will indeed be slower, so please wait patiently after place an order. Can Not give us bad feedback due to the courier company or because of the courier service slow or other factors. open dispute will be unacceptable. Sorry for any inconvenience.
Note:

We are a battery manufacturer. All products do not support retail, we only do B2B business.please contact us for product prices!