2020-08-11 01:21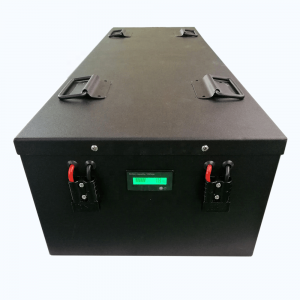 | | |
| --- | --- |
| Nominal voltage | 96V |
| Charge voltage | 109.6V |
| Nominal capacity | 100Ah |
| Battery cell | 3.2V 100Ah LifePO4 cell |
| Battery configation | 30S 1P,  Lithium iron phosphate lifepo4 prismatic  battery pack  96v 100ah  , 30s BMS 100A |
| Internal resistance | ≤420mΩ |
| End of charge voltage | 114V |
| End of charge current | 100mA |
| End of discharge voltage | 75V |
| Charge method | CC/CV |
| Max continuous charge current |  Standard 20A, OEM 25A, 40AH,50A, 100A |
| Max continuous discharge current |  OEM 20A, 25A, 50A, 100A ETC |
| Max pulse discharge current | 300A/10s max |
| Weight | 100KG |
| Case material | metal casing HOUSE |
| Case dimension | 880*365*220mm |
| BMS protection |  30S bms 25A, Can OEM 50A,  100A ,  over-charge,over-discharge,over-current,short circuit |
| Charge temperature | 0~45℃ |
| Discharge temperature |  -20~ 60℃ |
| Storage temperature | -10~45℃ |
| Life cycle | 2000 times |
| Warranty | 2 years |
Cell Specification
Prismatic punch 3.2v 100Ah battery cell :
48176133/100A   48*176*133mm/pcs
80% dod 2000 times cycle
65% dod 5000 times cycle
40% dod 8000 times cycle
Related LiFePO4 Batteries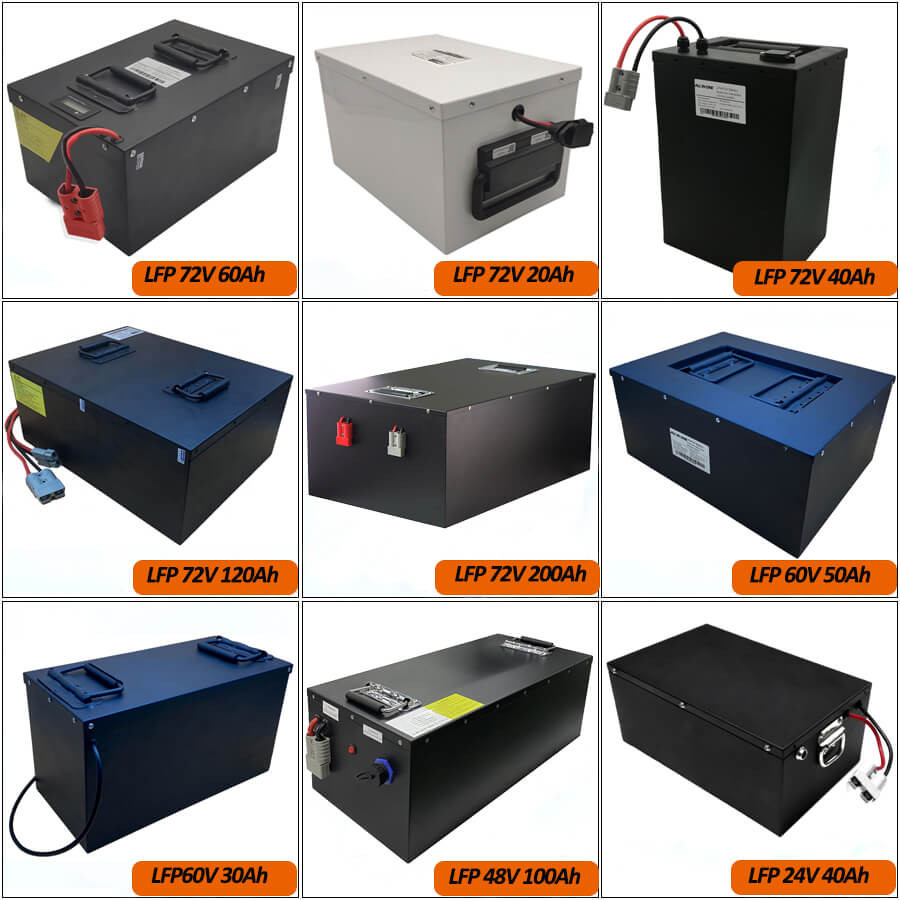 Advantages
1)Environmental friendly.
2) High temperature performance,the maximum working temperature can be 70℃
3) High capacity.
4) Fast charging.
5) Safety in use.
6) Long cycle life, chargeable up to 2000 times.
7) No memory effect.
8) Doesn't contain Mercury, No fire, No explosion, No leakage.
9)  High temperature resistance.
10) Stable discharge platform , it is can support large current  and high power to charging and discharging.
11)With Anderson connector for charge and discharge port
12)With display screen which can show the voltage and remaining power
Note:

We are a battery manufacturer. All products do not support retail, we only do B2B business.please contact us for product prices!