2023-08-24 08:06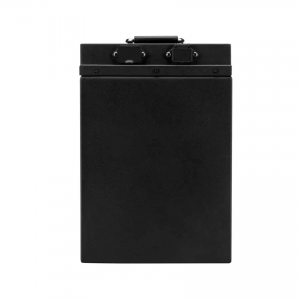 Specification
Function Parameter
Nominal Battery Energy
3900wh
Nominal Capacity
65Ah
Nominal Voltage
60V
Internal Resistance
≤22mΩ
Cycle Life
>6000
Months Self Discharge
<3%
Charge Data
DC Normal Charge Voltage
54.75±1Vdc
Charge Mode
0.2C to 54.75V, then 54.75V,charge current to 0.02C (CC/CV)
Recommended Charger Current
≤50A
Allowed Max. Charge Current
50Adc
Charge Cut-off Voltage
54.75±1Vdc
Discharge Data
Continuous Discharge Current
50A
Allowed Max. discharge current
100A (option:100Adc)
Rang of DC discharge voltage
37.5V-54.75Vdc
Working Condition
Charge Temperature
0℃ to 45℃ (32℉ to 113℉) @60±25% Relative Humidity
Discharge Temperature
-20℃ to 60℃ (-4℉ to 140℉) @60±25% Relative Humidity
Storage Temperature
0℃ to 40℃ (32℉ to 104℉) @60±25% Relative Humidity
Enclosure Protection Level
IP67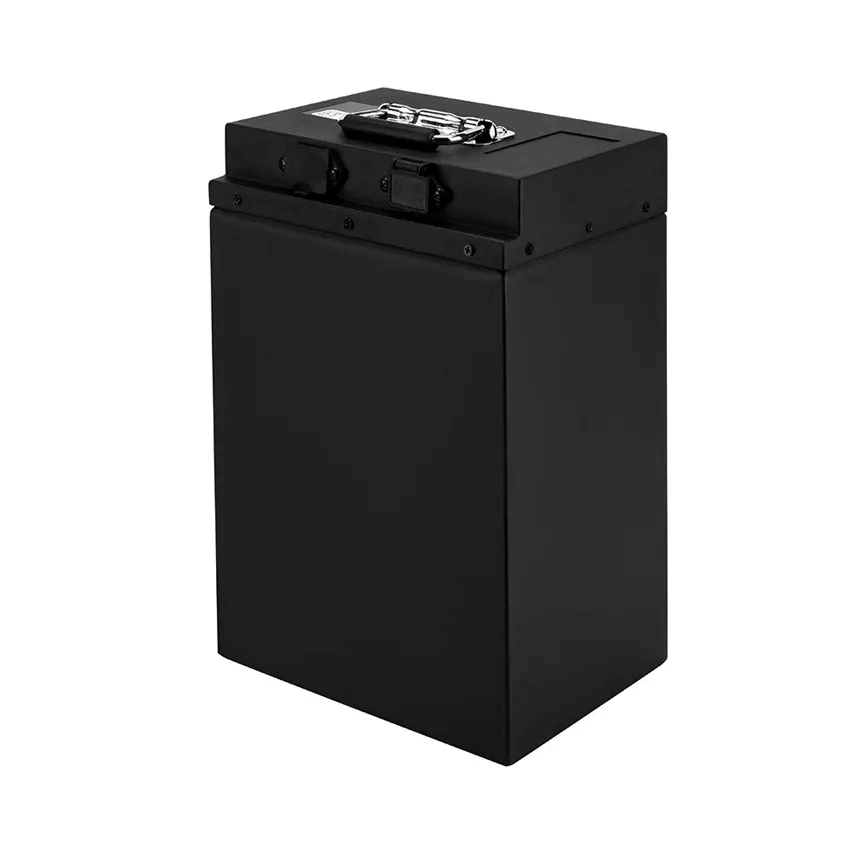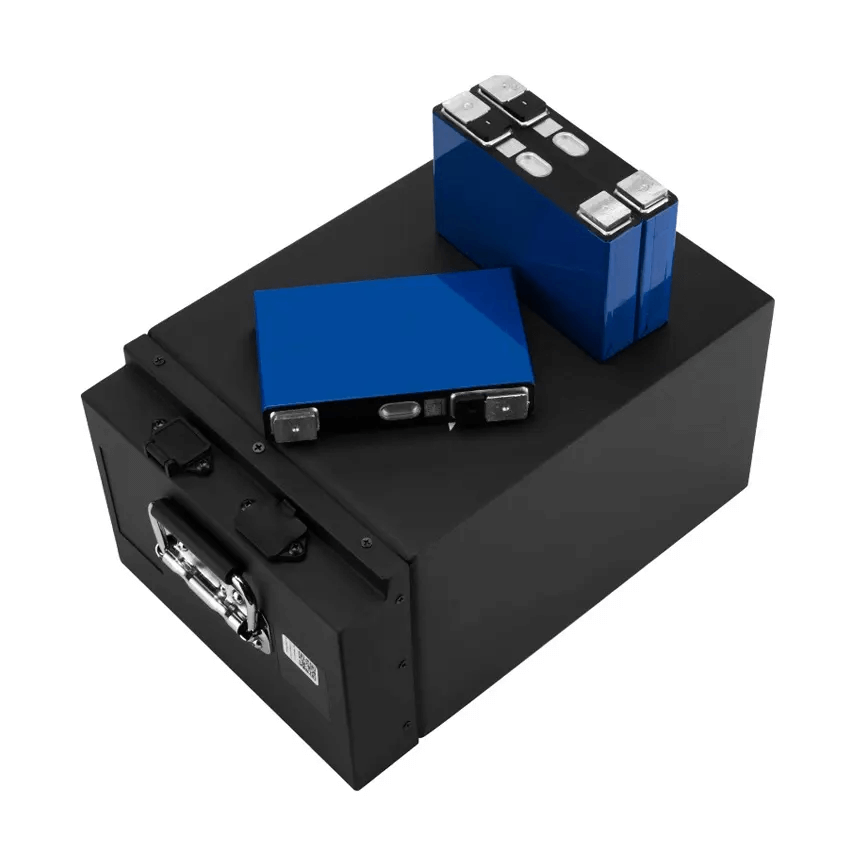 Features
1.Rechargeable battery
2.Use of Iron(Fe) as a cathode material
3.Higher discharge current
4.Do not explode under extreme conditions and weight less
Advantages
1.Extremely high rate capability
2.Safe lithium battery
3.Good storage characteristics
4.Good high temp performance
5.Long cycle life to 2000 times
6.High capacity & light weight
7.Environmentally friendly
8.No memory effect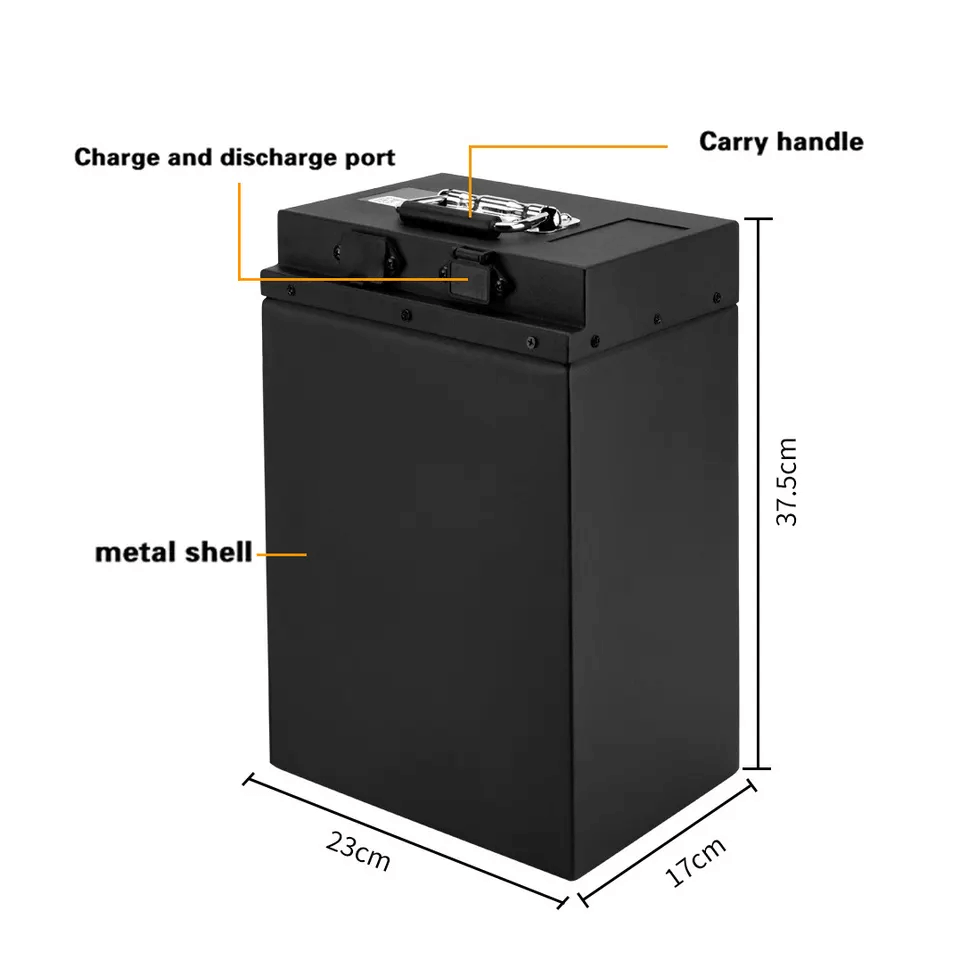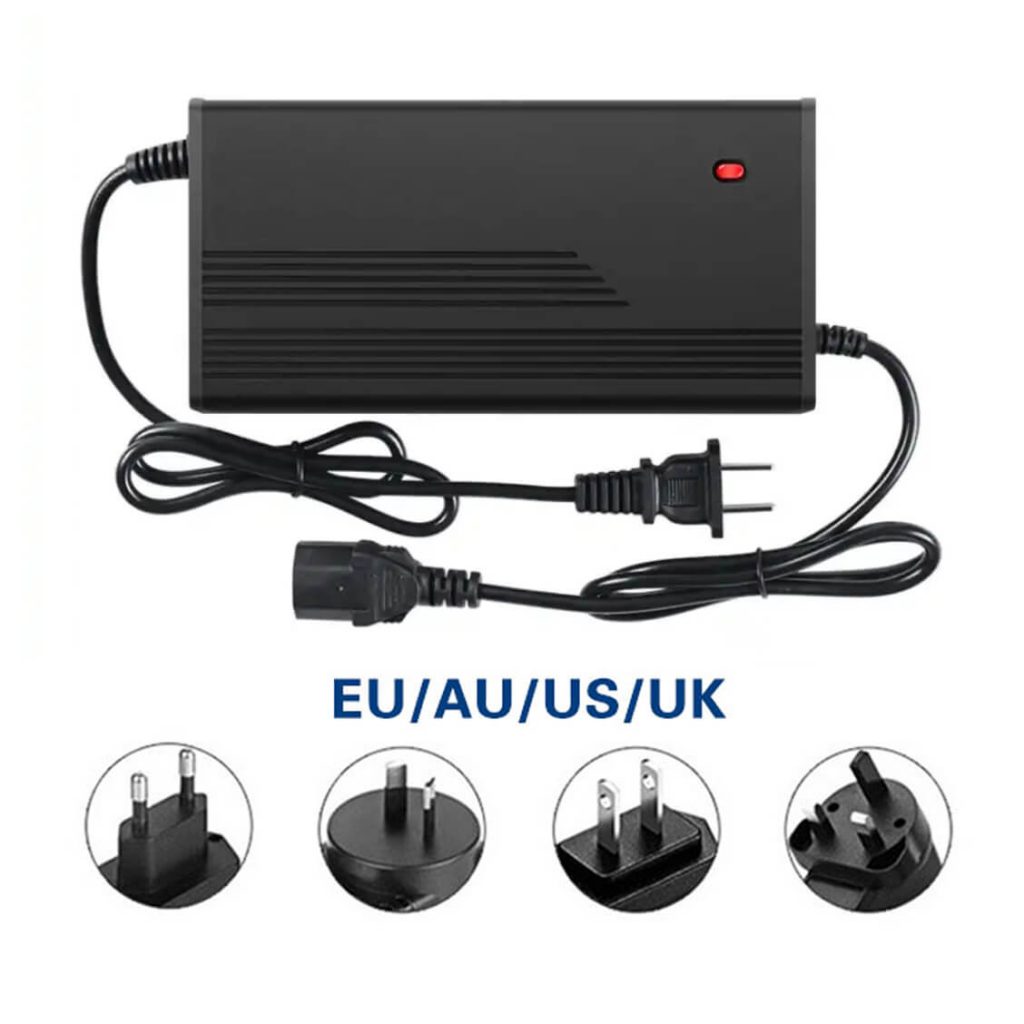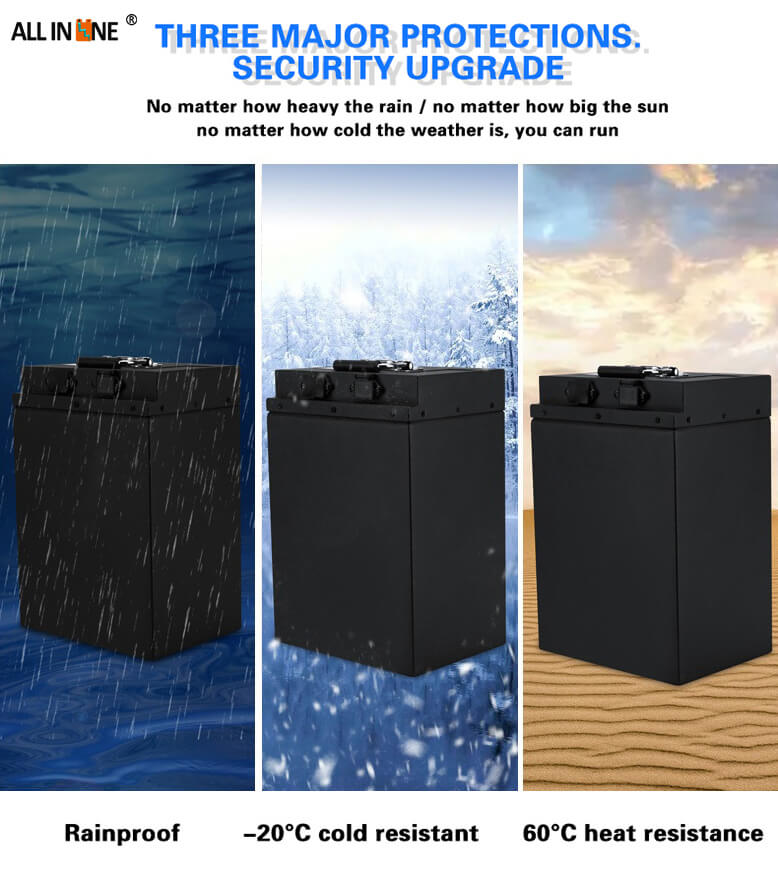 We can provide you with customized services
Customized 7.4V-12V-24V-36V-48V-52V-60V-72V...LITHIUM BATTERY PACK
The capacity and dimension can customize according to your request:
1.Customized battery size and shell material
2.Customized BMS charging and discharging current
3.Customized connect plug and socket, connector wire
AIN Lithium Battery Pack Main Applications
Electric propelling applications
engine starting battery; Slow Speed Car; intellectual robots; electric bicycle/motorcycle/scooter; golf trolley/carts/ sightseeing car; power tools.
Energy storage
solar and wind power system; city on/off grid; community and family, RV Caravan, Marine yachts.
Back-up system and UPS
Telecommute base, CATV-system, computer server center, medical instrument, military equipment.
Other applications
security and electronics; mobile POS, mining light/torch/LED light/emergency light.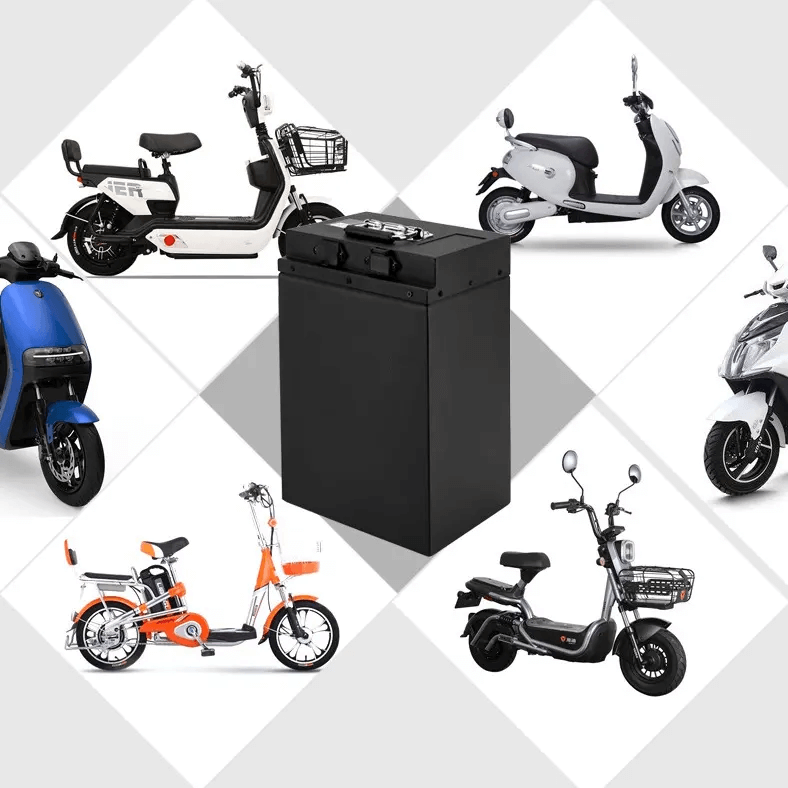 Our Company
WHY CHOOSE US?
1.Our company has 13 years experience in battery R&D,producing and the overseas marketing.
2.Flexible customizing and Manufacturing
3.6,000,000Ah monthly production capacity
4.Each process for making battery were under strict management and control,all of the battery were under full inspection before delivery.
5.With professional R&D team, experienced workers and advanced requirements, we are determined to provide you high-quality battery.
6.Support prompt shipment and sample quality products,track the cargo in time after delivery.More than one year Guarantee,we will give instruction for how to use our products.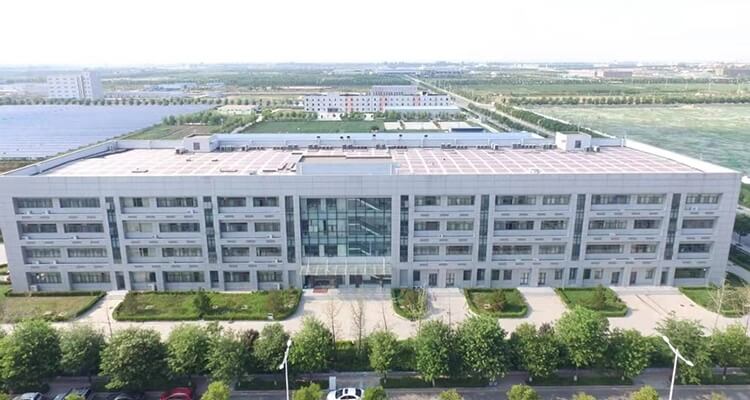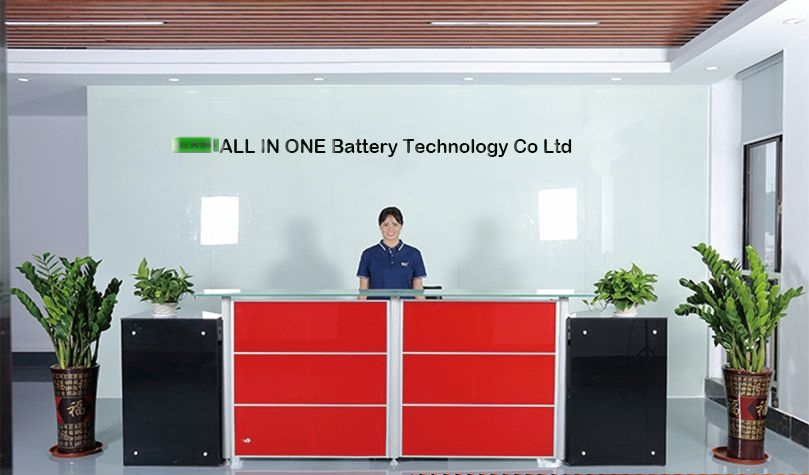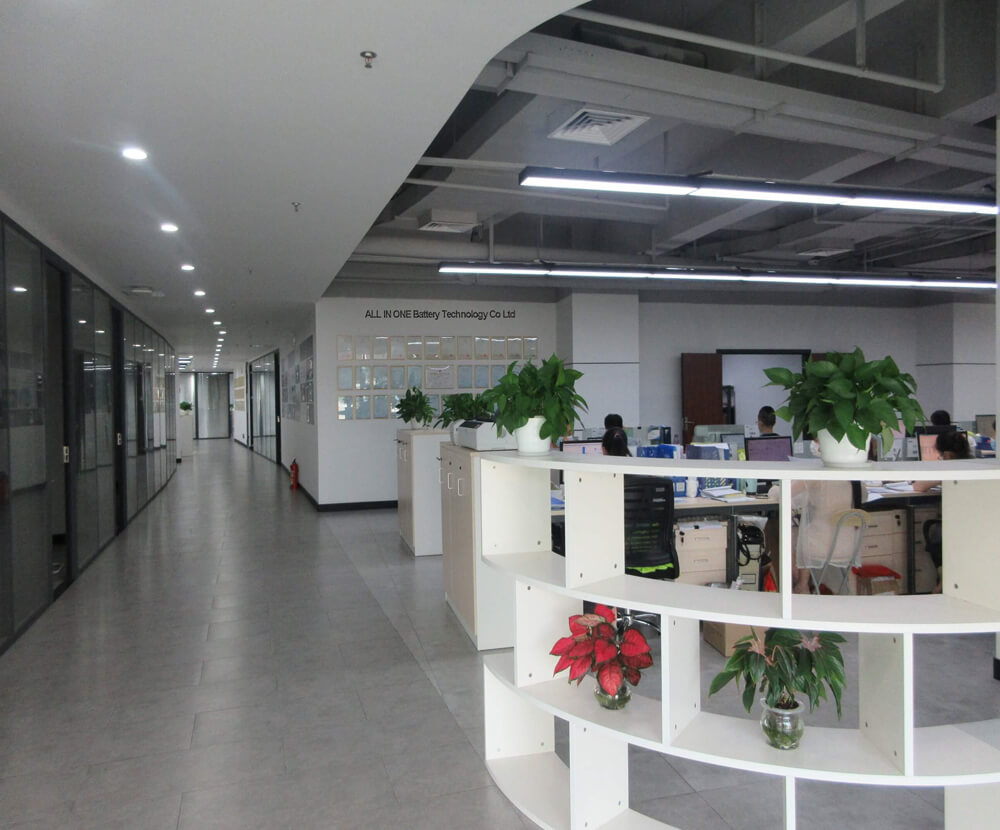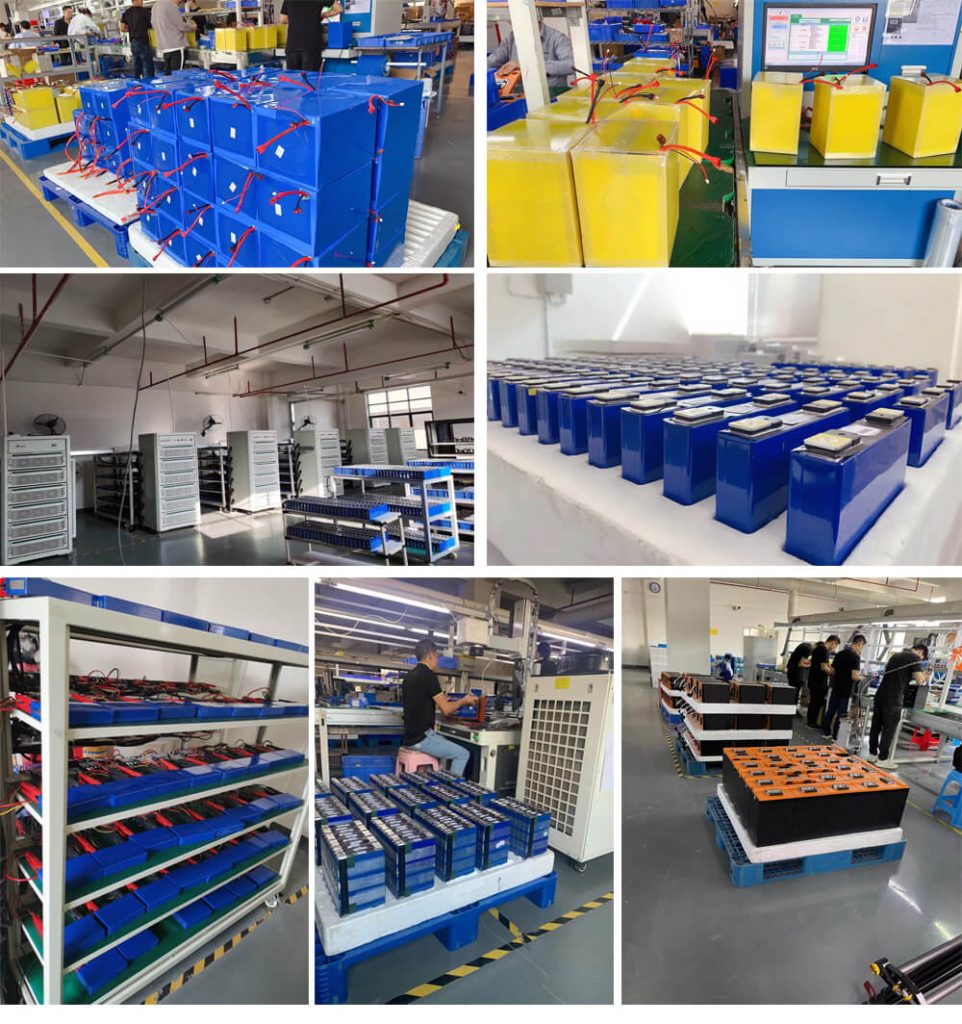 FAQ
Q: What is your warranty?
A: We guarantee the quality before the item is shipped. The warranty will be offered based on different type of battery. Any damages caused by improper use are not covered by our warranty.
Q: What is delivery time if we place an order?
A: It depends order quantities. Usually, we can deliver goods within 3 -5 working days for small orders, for more QTY. order, let's confirm when you place offical order.
Q: Are your factory or trading company?
A: We are professional lithium-ion rechargeable batteries manufacturer with our own factory and brand. We provide all kinds of OEM/ODM services for clients around globe.
Note:

We are a battery manufacturer. All products do not support retail, we only do B2B business.please contact us for product prices!