2020-08-26 02:24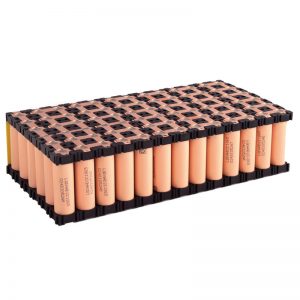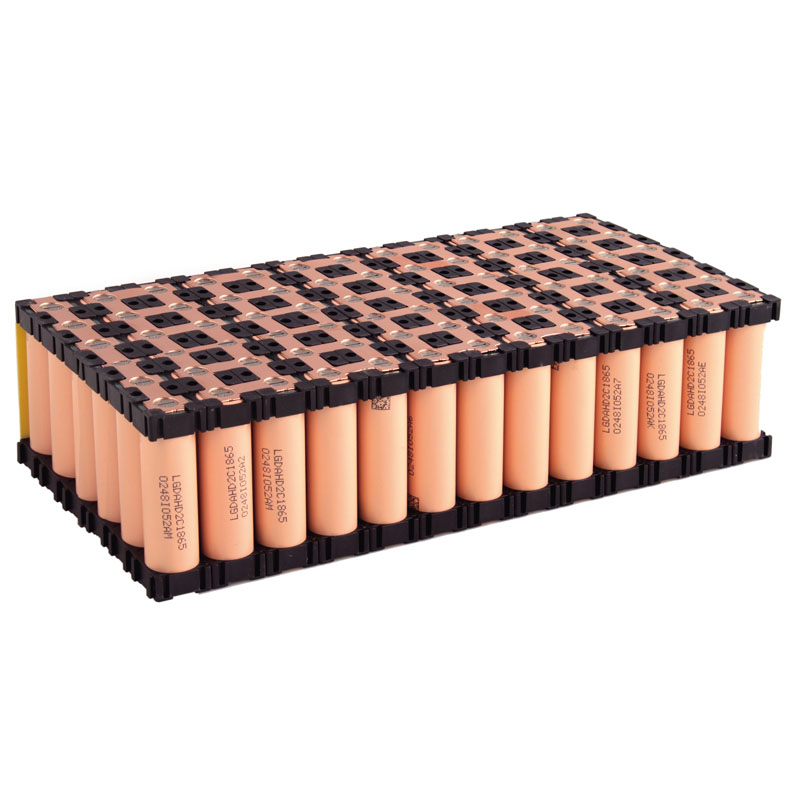 No
Item
Standard
Remark
1
Model
AIN25/2-5000
2
Cell Specification
18650/3350mAh/3.6V
3
Battery pack
18650-7S15P-50Ah-25.2V
4
Rated Capacity
50Ah
Customizable
5
Min Capacity
45Ah
6
Energy
1260Wh
7
Nominal Voltage
25.2V(or 24V)
Customizable
8
Voltage Before Shipment
≥26.0V
9
Inner Resistance
≤150mΩ
10
Charging Voltage
29.40±0.2V
11
Floating Charging Voltage
29.75±0.2V
12
Standard Charging Current
10A
0.2C
13
Max Charging Current
25A
0.5C
14
Standard Discharging Current
10A
Customizable
15
Max Discharging Current
50A
Customizable
16
Peak discharge current
80A/0.1s
17
Terminate Voltage
19.25V
18
Size
Length   300±1 mm
Customizable
Wide   190±1 mm
Customizable
Thickness   140±1 mm
Customizable
19
Weight
Around 8.0kg±0.5kg
20
Output Way
Connector
Customizable
21
Working Temperature
Charge:0~45℃
Discharge:-20~60℃
Recommended Working Temperature:15℃~35℃
22
Self-discharge Rate
The Residual Capacity:   ≤3%/Month;    ≤15%/Year
Recoverable Capacity

: ≤1.5%/Month;   ≤8%/Year

23
Storage Environment
Less Than 1 month:-20~+35℃、45~75%RH
Less Than 3 months:-10~+35℃、45~75%RH
Recommended Storage Temperature:15~30℃、45~75%RH
24
Warranty
12 Months
25
Operation Standard
GB31241-2014
Long time storage:

When the battery needs to be stored for a long period of time, it should be charged to a state of nearly 50% power with a voltage of about 26V and placed under the recommended storage conditions. Do a full charge and discharge cycle at least once every 6 months (charge first, discharge and then recharge 50%).

Application Field:

Rail transit, unmanned ship communication, mobile communication base station, medical equipment, security instrumentation, wireless monitoring equipment, AGV&RGV automation equipment, etc.

Main Features:

1. Battery pack is safe and has good low temperature performance and long cycle life.

2. Battery pack cycle life is high, in line with the low carbon, energy saving, environmental values.

3. The BMS system is built into the battery, with multiple protection functions. The PCM/BMS adopts the most advanced chips and MOS from Japan and the United States, and is balanced.

4. The domestic famous brand electric core can be selected as the combination unit to ensure the consistency, stability and safety of the battery pack.

5. Multi-string combination and battery modular design.

6. Waterproof rating: IP65

7. Small size, light weight, long life, high replacement efficiency, deep charging and discharging, easy to carry, to provide your system with reliable, high-quality power and energy

8. Power battery has the advantages of more cycle charge and discharge times, low self-discharge rate, long service life, strong deep discharge ability, high charging efficiency, strong power, strong anti-seismic ability, less maintenance or maintenance free, etc.
Note:

We are a battery manufacturer. All products do not support retail, we only do B2B business.please contact us for product prices!