2022-03-03 02:53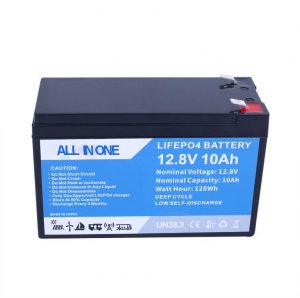 Product Specification
No.

Item

General Parameter

Remark

1

Rated Capacity

Typical

10Ah

Standard discharge(0.2C5A) after Standard charge

Minimum

9.5Ah

2

Nominal Voltage

12.8V

Mean Operation Voltage

3

Voltage at end of

Discharge

12V

Discharge Cut-off Voltage

4

Charging Voltage

12.6V

5

Internal Impedance

≤100mΩ

Internal resistance measured at AC 1KHZ after 50% charge

The measure must uses the new batteries that within one week after shipment and cycles less than 5 times

6

Standard charge

Constant Current 0.2C5A

Constant Voltage 4.2V

0.01 C5A cut-off

7

Standard discharge

Constant current 0.2C5A

end voltage 3.0V

8

Fast charge

Constant Current 0.5C5A

Constant Voltage 4.2V

0.01 C5A cut-off

9

Fast discharge

Constant current 1.5C5A

end voltage 3.0V

10

Maximum Continuous Charge Current

0.5 C5A

11

Maximum Continuous Discharge Current

1.5C5A

12

Operation Temperature Range

Charge

0~45℃

60±25%R.H.

Charge at a very low temperature such as blew 0℃,will be get a lower capacity and reduce cycle life of the battery

Discharge

-20~60℃

60±25%R.H.

13

Storage Temperature Range

-20~25℃

60±25%R.H.

Do not storage exceed half year. Must charge once when storage for half year. must charge the battery which with protect circuit when storage for three months.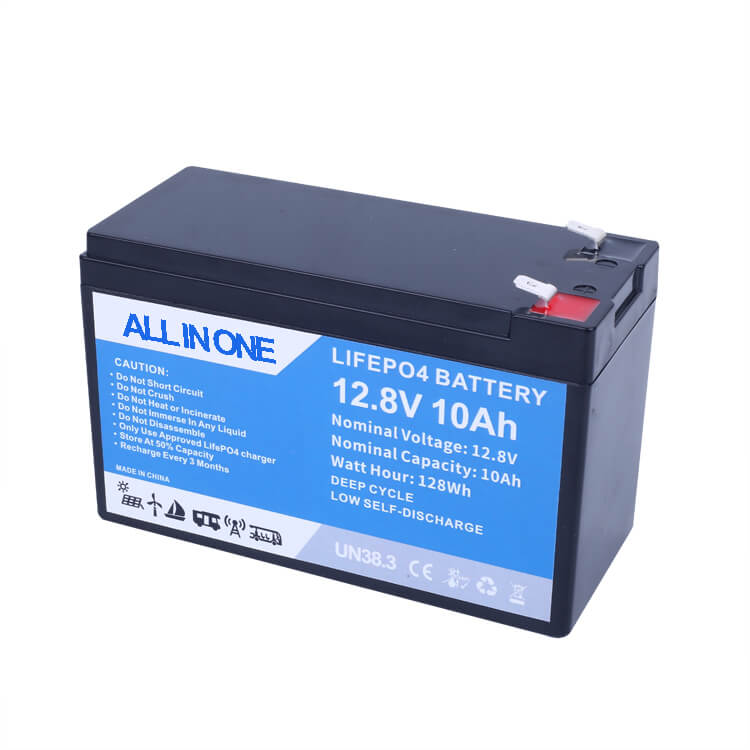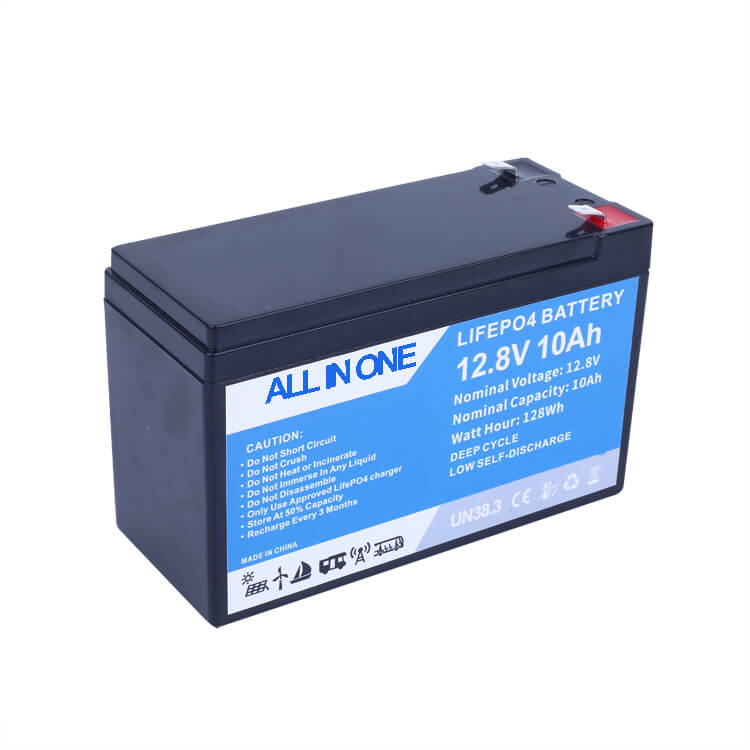 12V  Series
Item
Modul Name
Voltage
Capacity
Dimension(mm)
Weight
package
1
AIN-12v7Ah
12.8V
7AH
151
65
95
≈0.8Kg
415*169*144mm,8pcs/ctn
2
AIN-12V12AH
12.8V
12AH
151
99
95
≈1.5Kg
520*169*105mm,5pcs/ctn
3
AIN-12V 18AH
12.8V
18AH
181
76
167
≈1.9Kg
420*192*173mm,4pcs/ctn
4
AIN-12V24AH
12.8V
24.7AH
175
165
125
≈2.5Kg
410*375*144mm,4pcs/ctn
5
AIN-12V42AH
12.8V
42AH
196
166
176
≈4.5Kg
214*184*194mm,2pcs/ctn
Application
Green energy systems (solar, wind, hydro), Solar power stations, Pump systems Telecommunications installations, Measurement stations, Boats or buoys, Signal station Survey and mapping system, Emergency lighting, Lawn lamp, Traffic lights ,Street lightening, Alarm installations, Weekend cottage camping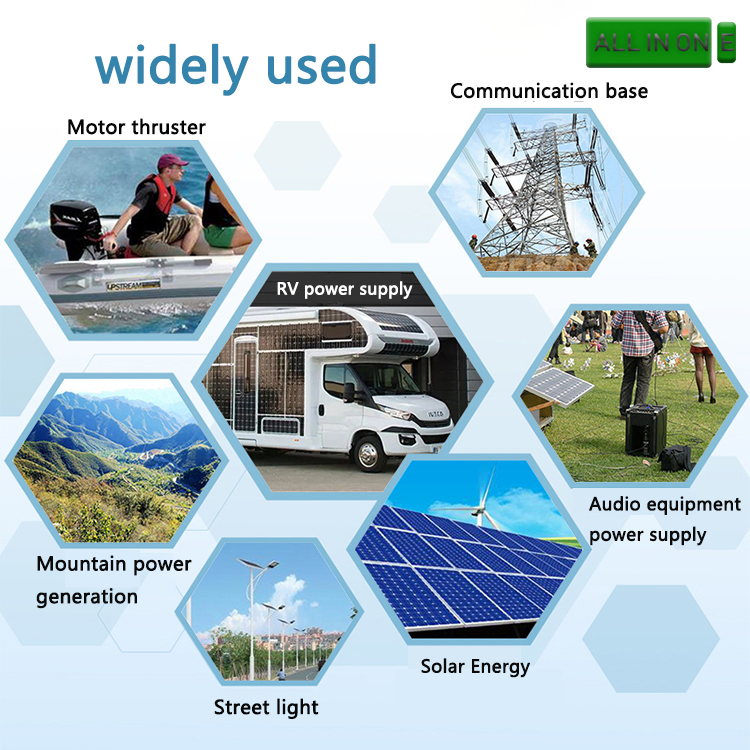 Our Factory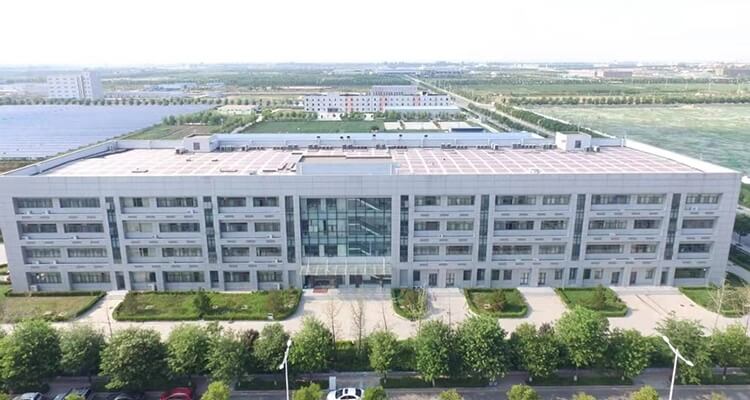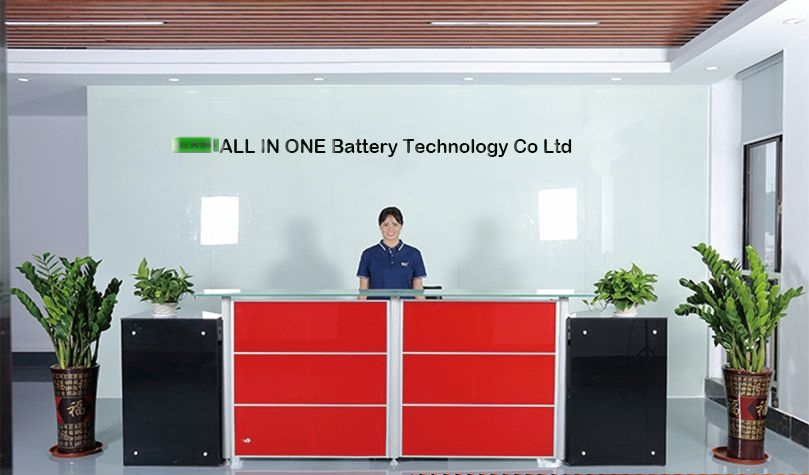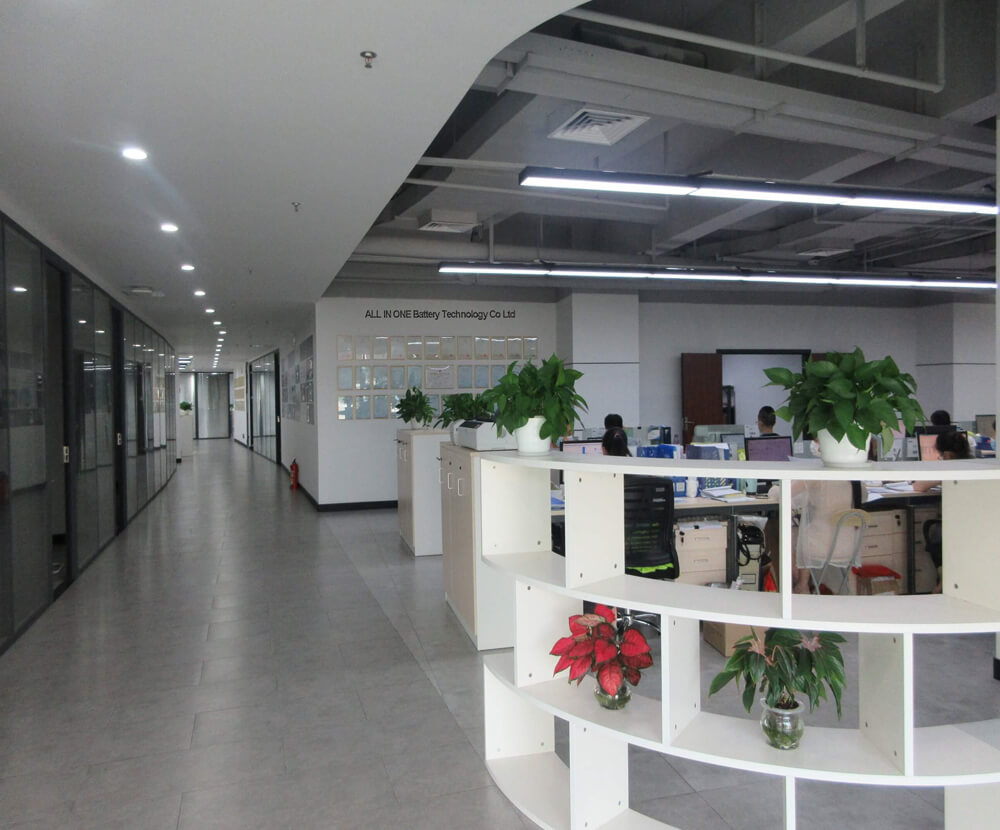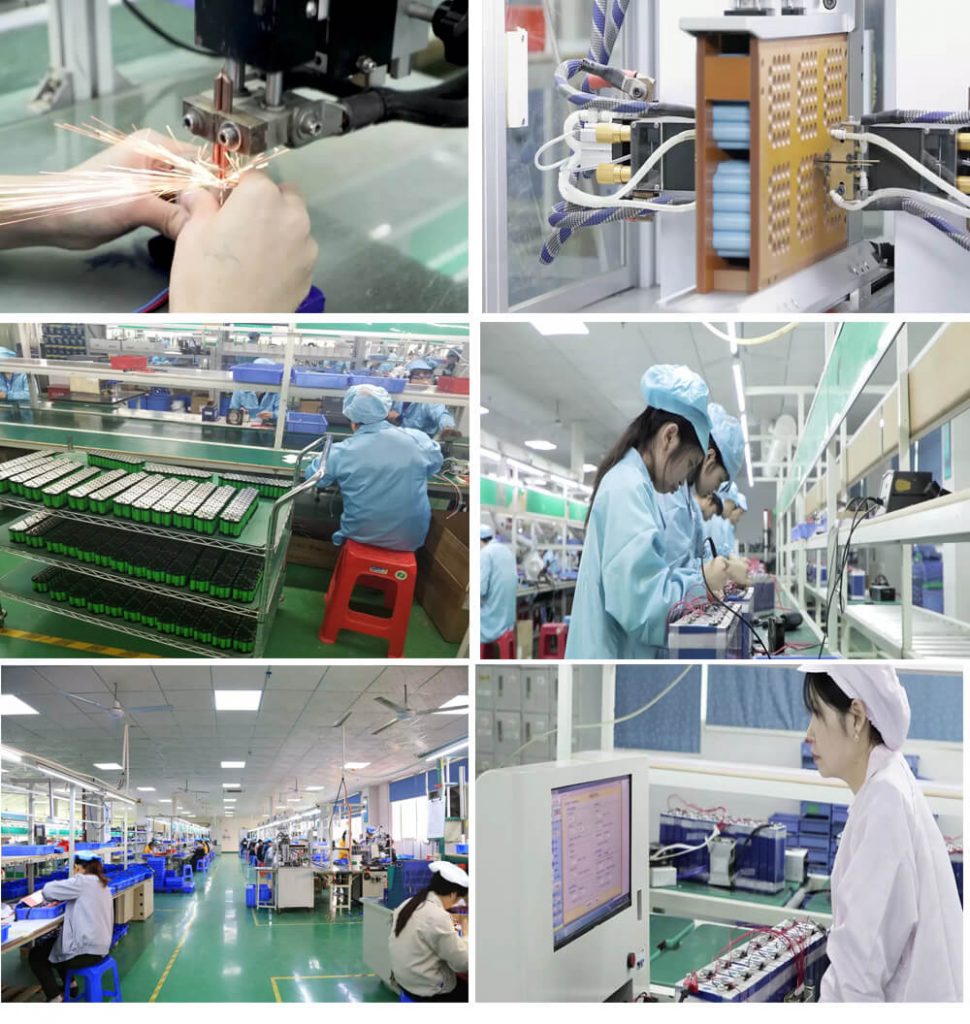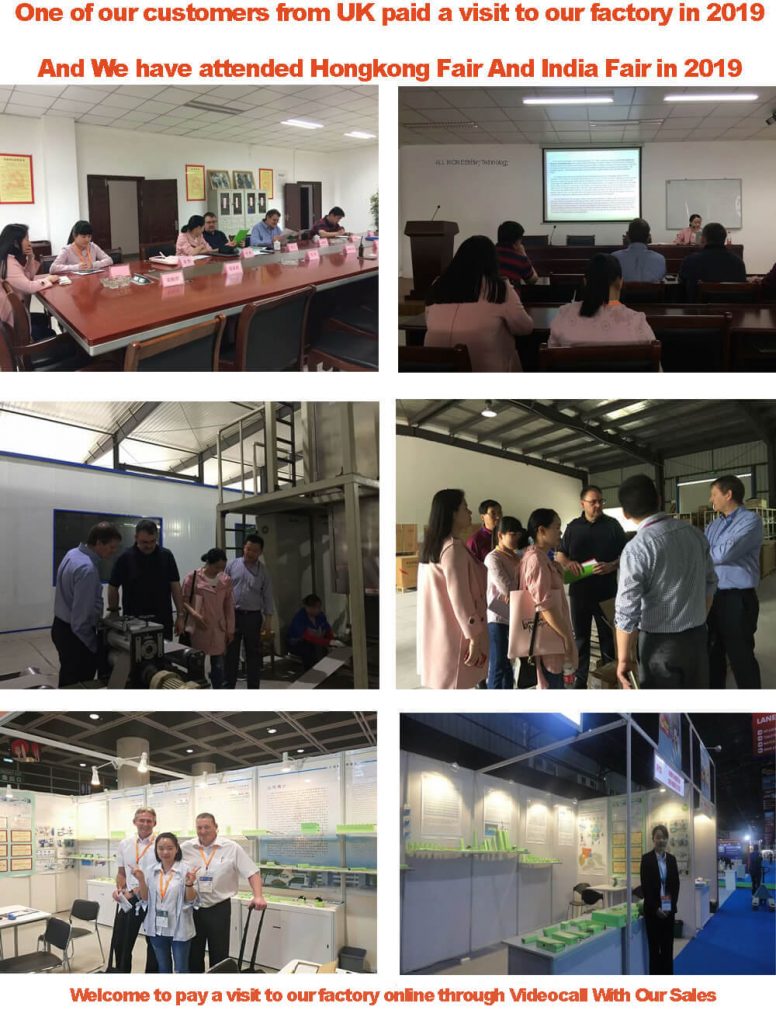 FAQ
1. Can your battery be wired in series or parallel?
A: YES,YOU can connect up to four of these batteries in parallel or up to four in series.
2. Can the bms be removed and replaced if it breaks? Can the case be opened to replace a bad cell?
A: YES, the case can be opened to replace the BMS & cells
3. What is the shipping cost?
A: For you get the precise shipping cost, please tell us your required quantity and shipping address.
4. What is the delivery time? What is your standard packing?
A: Usually delivery in 7-15days, but could be changed according to the quantity or other things. A: 1 unit in a CARTON or 1 unit in a WOODEN, 60pcs/Pallet
5. What warranty do I have?
A: Warranty: 3years, we would provide repair or replacement with the warranty period.
6. Do you have Blue-tooth communication with your batteries?
A: Yes, please let us know if you require Blue-tooth communication with the batteries. and YOU can rename your battery in the App.
7. Does the app allow to check the voltage of each cell?
A: YES, the App allows you to read the voltage of each at any time.
8. Can you modify the app so there is no chinese in it?
A: YES,The system language is English without Chinese.
9. What are your terms of payment?
A: The payment term will be 30%T/T for deposit and the balance before shipment
10. If your lithium battery goes into protection mode, how do you wake it up?
A: Using lithium chargers to wake up the battery. The lithium charger wakes up the batteries automatically.
11. Do you have CE/ MSDS/ UN38.3 / certification for safe transport of goods?
A: YES.
12. Are you a factory?
A: YES, our factory is located in Anhui city.
13. Can I print my LOGO on it?
A: YES, LOGO/sticker/OEM/ODM welcomed.
Note:

We are a battery manufacturer. All products do not support retail, we only do B2B business.please contact us for product prices!