2020-08-11 08:57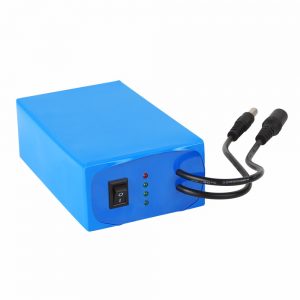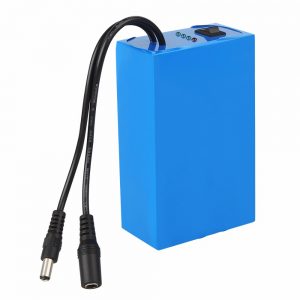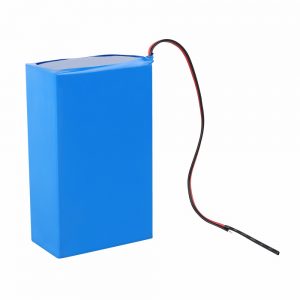 | | |
| --- | --- |
| model | AIN12012000 |
| Type | Li-ion battery with PCM |
| Nominal voltage | 12 volt |
| Typical capacity | 12000mah |
| Input | 12.6 v |
| Out-put | 12.6-9V |
| Max continuous charge/discharge current | 3A(adjust) |
| Charger Included | 2A charger:US plug/EU plug/UK plug |
| Connectors | 5.5*2.1mm DC jack+5.5*2.1mm DC plug |
| Protection | 12VPCM,over-charge/discharge protection, over-heat protection |
| Recharge cycle | More than 500 times |
| LED Indicator | Available |
| ON/OFF Switch | Available |
| Key word | Battery for CCTV camera and LED strip |
| Standard Charge Time | Around 6H |
| Dimension | 59*70*117mm |
| Weight(approximate) | 725g |
| Operating temperature | -20 °C to 60 °C |
| Charge temperature | -0 °C to 45 °C |
| Storage temperature | -20 °C to 45 °C |
| Operating humidity | 5% to 90%,non-condensing |
18650 Li-ion Battery Features & Advantages
1. Safety: safest Li-Ion battery, CE MSDS ROSH approved, built in PCM/PCB, none fire or explosive
2. Clean and Green energy, no toxic material contained
3. Powerful battery
4. Long life cycle, 80% capacity remain after 500 times deep cycle.
5. No memory effect,highly efficient charge anytime, no reduction of capacity
6. Operation temperature: -20~60°C
7.Small size, light weight:
8. Good performance at high temperature and high temperature resistance
9. Low self-discharge rate: < 3% monthly
AIN 18650 Battery Application
1.Light: headlamp, emergency light, solar flashlight, searchlight, lanten,bicycle light, LED light, military
flashlight, high-end flashlight, high power flashlight, bright flashlight.
2.Outdoor sports products: camping light, mountain bike light, solor emergency light, self-defense flashlight,
3.Consumer electronics: MPS, Tablet PC. laptop, Bluetooth earphone, power bank, portable DVD player,
speaker, microphone, sound equipment, audio, Digital camera, vidican.
4.Home appliances products: electric mop, electric vacuum cleaner, Sweeper robot Roomba, electric kids toys, electric shoes, electric blanket.heated gloves,heated socks.
5.Medical devices:defibrillator, defibrillation apparatus.
6.Instruments and meters: water meter, gas meter.
7.Electric transportation vehicles: electric bike, electric car, e-scooter, electric motor,electric wheelchair.
8.Power tools: electric drill, mower
9.UPS, GPS
ALL IN ONE is a leading product manufacturer in the field of Lithium Battery system, headquartered in Luan , Anhui Province, China, Sales Dept located in Shenzhen, Guangdong Province give full support to the headquarter's operation.
Our business scope has been extended to R&D, manufacturing, marketing & sales, engineering and service with following industries:
-Cylindrical Li-ion Battery,
-Li-polymer Battery,
-LIFePO4 Battery,
-Lead Acid Battery
-Electric Vehicle Power Battery
-Battery Accessories
Note:

We are a battery manufacturer. All products do not support retail, we only do B2B business.please contact us for product prices!