2020-08-11 03:25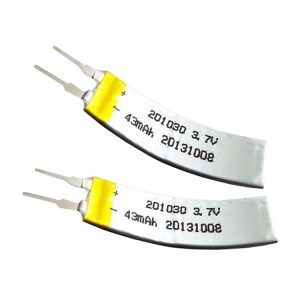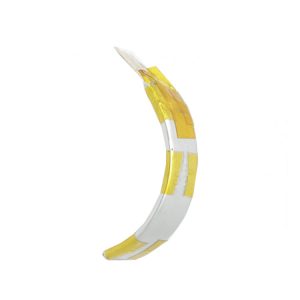 Item Name
 Curved Lipo battery
 Model
 AIN201030
 Model Brand
 ALL IN ONE
 Voltage
 3.7v
 Capacity
 40mAh
 Dimension
 2.2*10.5*30.1mm
 Discharge Current
 Continuous:0.2~1C  Pulse:1C~2C
 Temperature
 Charge-- 0℃ to 45℃
 Discharge-- -20℃ to 60℃
 Storage temperature
 -20℃ to 45℃
 Certification
 CE FCC CB KC Rohs IEC62133 UN38.3
 Application
 Portable devices, Camera, digital products etc.
 Sample Lead time
 As usual 7-10 working days
 Production Lead time
 7-15 working days for available designs, Customized: 20-30 days
 Customized
 We can make Customised design according to your detailed requirements
Application:
Mobile phones, tablets, Bluetooth headsets, smart watches and other smart wearable devices, GPS, electric toys, beauty instruments, aromatherapy machines, LED lights, quadcopters, drones ,etc.
Tips: If you have questions about the products, please contact us to send your specific needs, such as voltage, capacity, shape, size, working current, etc. We can customize and meet your needs. The best lithium battery matched by the equipment, we are very happy to provide you with test samples, and will reply you as soon as possible, thank you!
FAQ
Q: Are you manufacturer?
A: Yes, we are. You are warmly welcome to visit our factory if you have interest!
Q:How long can I store it?
A: To ensure the long-term (more than a month) storage battery, you need to follow some simple rules: Transfer to battery-storage mode (3,8 V-3, 9V);
During storage, once a month, check the voltage with a voltmeter If the voltage is different from 3,8 V-3,9V, recharge to the required performance; Store in a cool, dry place with a temperature of 5-20C To maximize battery performance closely matched the factory, do not recommend storing batteries for over a year.
We hope that these recommendations will help you to always be ready to work, even after a long break.
Q:Do the operating lithium-polymer battery-zero temperatures?
A: In the battery, during the recoil energy, chemical reactions take place. When operating in sub-zero temperatures, the process is slowed down, the consequence is a decrease battery performance. When used in temperatures above zero, features restored to working values.
Q:How many cycles of the life of lithium-polymer batteries?
A:There is no single answer to this question is no. Battery lifetime depends on how well she enjoyed. We can not allow a full battery discharge, over-charge, and charge higher current than specified by the manufacturer. If you do not violate the manufacturer's recommendations and rules of operation, the number of cycles of charge \ discharge will be at least 300 over the life of the battery.
A: Yes, it is. Please feel free to tell us your application and your basic battery requirements. Our R&D team will provide a full solution to your with these factors taken into consideration: working temperature, dimension, compound mode, power, capacity, peak current, PCM, fuse, motion control ICs, plug, etc.
Q: Can you provide sample with 1 pc?
A: Yes, we can. After discousion and designing with our sales and engineer, we encourage client to order a sample to test our battery quality first.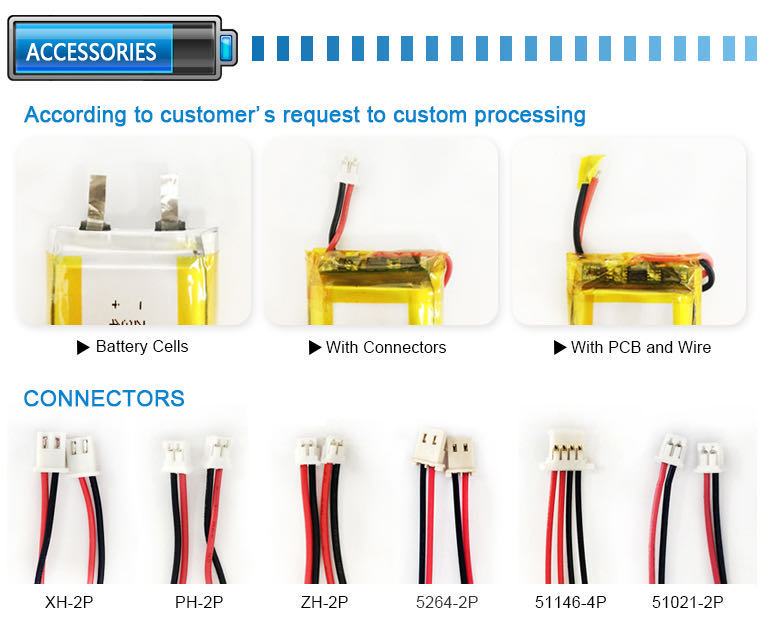 Note:

We are a battery manufacturer. All products do not support retail, we only do B2B business.please contact us for product prices!