2020-08-11 01:10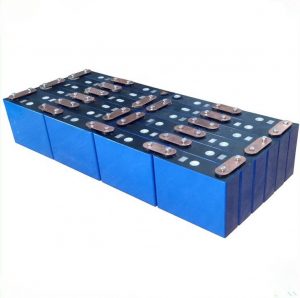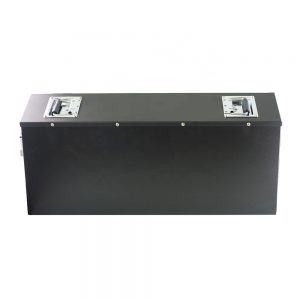 Voltage (nominal, V)
12V,  12.8V
Nominal Capacity
500 Ah
Organization way
4S5P .,   3.2V100AH lifepo4 cells with 4S BMS 100A
Standard Charge Current
20A (0.2C rate)
Max. Charge Current
100 A (1C CELL rate),
Working voltage
14.6V
Fast charging current
50A ,  0.5C
Charge Cut-off Voltage
14.8V  (4s)
Discharge Cut-off Voltage
9.2V
Inner Resistance(Impedance)
220 mΩ (At 0.2C rate, 2.0V cut-off)
Lithium Lifepo4 12V 500Ah  EV Bus  car vehicle  Battery
Shipping
DHL, UPS, FEDEX or Sea Shipping or  Special line
Weight
net weight 48.0  KGS, package with pallet  57KGS
Cell Size
 48*176*133
Dimensions:  350*350*250mm
Length: 450 mm
Width:   450 mm
Thickness:250 mm
Operating Temperature
Charging:0°C ~ 55°C,  Discharging: -22°C ~ 55 °C
Storage Temperature
Storage Temperature -20°C ~ 60°C
Cycle Life at 0.2C Discharge, 100% DOD
≥2000 times (100% DOD till 80% of initial capacity at 0.2C rate, IEC Standard)
Battery Pack specification
Cell Specification
| | | | |
| --- | --- | --- | --- |
| No. | Parameter | Specification | Conditions |
| 1 | Standard capacity | 100 Ah | 2.5~3.65V,30ADischarge current, new battery state |
| 2 | Minimum capacity | 98.0 Ah | 2.5~3.65V, 30A discharge current, new battery condition |
| 3 | Operating Voltage | 2.50 - 3.65V | N.A. |
| 4 | Battery resistance(1KHz) | ≤0.33 mΩ | New battery 50% SOC status |
| 5 | Battery average resistance(1KHz) | 0.28 mΩ | New battery 50% SOC status |
| 6 | Out-put capacity | Around 40%SOC charging status(37.2 Ah) | N.A. |
| 7 | Working temperature(charging) | 0 - 55℃ | See section 2.2 |
| 8 | Working(discharging) | -20 - 55℃ | See section 2.3 |
| 9 | Battery Weight | ≤2.14Kg *4 pcs=9.0KGS | N.A. |
| 10 | Monthly self-discharge rate | ≤3.5%/month | |
Features:
 Stable BMS system with short-circuit protection ,over-charge protection ,over-discharge protection and over-current protection fuctions .
 With at least More than 500times cycle life
 It can run well under different  temperature environment condition
 No memory effects.
Suitable for electric bicycle ,electric bike etc .
Full capacity battery, 100% quality testing
Long cycle life and high energy density
Capacity, resistance, Voltage, platform time consistency is good
Factory price and fast delivery
Light weight, small  flexible size
Applications:
LED light system;
Solar battery / solar panel battery
-Portable VTR/TV, tape recorders, radios, etc.
-Power tools, lawn mowers and vacuum cleaners
-Cameras and photographic equipment
-Portable measuring equipment
-Various power toys and recreational equipment
-Uninterruptible Power Supply
FAQ
Q: What are there included for a battery or pack , may i buy charger from you?
A: Battery case, BMS, battery pack,  can buy customzied connector, charger
Q:  How long  frequency does recharge the battery?
A:  usually per 2 months to recharge the battery pack , to charge full the battery depends on the charger current you use. 50A charger can charge full for  12V 500Ah battery in 10 hours.
Q: What's the sample lead time, and bulk order delivery,How long I can get it?
A: Fast delivery : If small quantity,  can be finished in 10-15 days days after payement,  bulk in  15-25  days depends on the quantity  AND Specification details required and  shipping delivery depends on the agents flights schedules.
Q:What's the warranty?
A: Lifepo4 primastic cell  pack  12v 100ah or  OEM Lifepo4 battery pack  specifictaions  guarantedd for  3 years, warranty from the delivery date. Man-made problems not in warranty.
Q: Can i customize the size of battery?
A: Of course yes if yourquantity MOQ  workable.
Note:

We are a battery manufacturer. All products do not support retail, we only do B2B business.please contact us for product prices!