2020-09-18 01:44
The Custom Battery Pack Design Service provided by ALL IN ONE has delivered the optimum battery solution to hundreds of satisfied customers for over 10 years. As an innovative, customer orientated, battery pack manufacturer, we pride ourselves on our ability to offer the complete procurement and manufacturing solution for all battery technologies including intrinsically safe applications.
But it all starts with you.
Your Design requirements. Your Timescales. Your Budget.
Complex applications. Extreme environments. High expectation requirements from customers.
The reputation of ALL IN ONE is built upon our capability to deliver battery technology solutions plus first class service coupled with a polite but straight talking approach.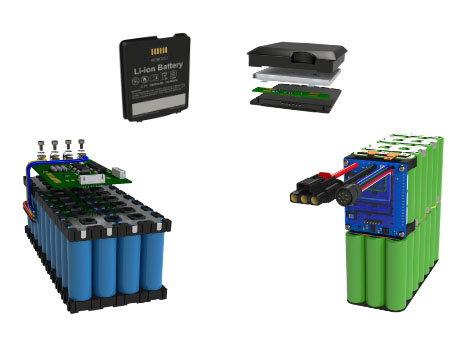 Integrated Custom Battery Pack Design Service
The battery solutions we provide must fit seamlessly into the products and applications you are creating. High performance and operation capabilities, not only during use but during periods of re-charging are essential to success.
Project Management
Our approach to delivering the solution you need is tried and tested. A repeatable process the ensures we match and often exceed your expectations.
Discovery
A key foundation of any project is to understand your business and project aims as early as possible. Establishing clear requirements and building a close relationship will help deliver excellent results.
Design
By working closely as a team, our respective staff will jointly deliver most appropriate solution for your application and budget.
Develop
Once the detailed design is complete, early proto-types or short production runs will start the delivery process and assist in resolving any integration issues that may occur.
Battery Manufacture and Assembly Service
We are nimh battery and lithium battery manufacturer with 10 years' experience. In situations where you may already have a battery design or have an existing supplier and wish to seek an alternative, we can offer a service that ensures you get exactly what you want when you need it, whilst remaining in control. Application performance significantly depends on how well the battery delivers the power and recharge capabilities required critical battery development stages are never compromised as this is often a false economy. Once the test and evaluation process is complete, full production can start.
Call us on +86 15156464780 or email [email protected]
Note:

We are a battery manufacturer. All products do not support retail, we only do B2B business.please contact us for product prices!